Govt rebate a boost to smartphone demand in Malaysia: IDC
By Digital News Asia September 17, 2013
YCP rebates boosted shipments of low-cost smartphones in 1H13; more than 25 new sub-RM600 models launched
Smartphone shipments made up 50.1% of total; surpass feature phone shipments for first time in Malaysia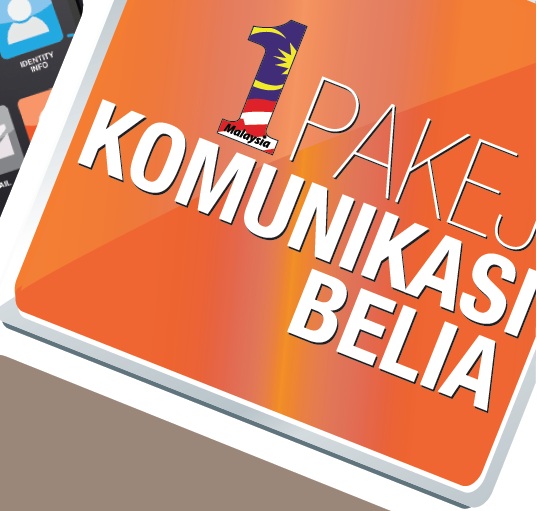 THE Malaysian Government's Youth Communication Package (YCP) has significantly boosted smartphone demand since January, market research and analyst firm IDC said in a statement.

The YCP offers a RM200 (US$61) rebate for the purchase of a smartphone for young adults aged 21-30 with a monthly income of RM3,000 (US$916) or less.

According to IDC's Asia/Pacific Quarterly Mobile Phone Tracker, smartphone shipments accounted for approximately 49.6% of total mobile phone shipments for the first half of 2013, a significant jump from the 31.8% recorded during the same period last year.

"The rebates brought about a surge in shipments of low-cost smartphones during 1H13 [the first half of 2013], as vendors launched more than 25 new sub-RM600 models in Malaysia," said Ryan Lai, market analyst for Mobile Phone and Tablet research at IDC Asia/Pacific.

The share of sub-RM600 smartphones increased from 24.3% in 2H12 to 39.3% in 1H13, he said. Local mobile operators also aggressively targeted YCP eligible consumers by offering YCP specific plans. Many even collaborated with vendors to offer 'free' bundled devices.

Greater availability of budget-friendly options helped quarterly smartphone shipments surpass feature phone shipments for the first time in Malaysia as smartphones accounted for 50.1% of total mobile phones in 2Q13.
Lai said that many low-cost smartphone handsets were retailing at similar or cheaper prices than feature phones after rebates were applied. This accelerated feature phone shipment declines during the period.

"Smartphone growth momentum is set to continue even after the expiry of the YCP at the end of this year, as we now have a more vibrant budget smartphone space," he added.

IDC forecasts smartphones to account for more than half of mobile phone shipments to Malaysia from 2Q13 onwards. Smartphones are also forecasted to achieve 53.5% share for the year of 2013 and to attain annual share of approximately 2/3 by 2015.

IDC expects the sub-RM600 segment to remain the largest smartphone segment for the next few years in Malaysia.

"Apple's premium pricing strategy and Microsoft/Nokia's narrow range of low-cost Windows Phones means that Android lacks a genuine competitor in the low-cost space in the country," said Lai.

Android vendors who have extensive handset portfolios such as Alcatel, HTC, Lenovo, Ninetology, Samsung and Sony are set to act as main drivers for smartphone growth for the foreseeable future, IDC said.

In line with that, IDC forecasts that Android will comfortably retain its leadership in Malaysia from 2013 to 2017.

Related Stories:

Unclaimed smartphone rebate up for grabs Sept 3 onwards

Smartphone rebate intended for lower-income group: MCMC

APAC smartphone sales up 74%, Microsoft takes No 3 spot globally

SEA mobile phones market grows 24% over last 12mths


For more technology news and the latest updates, follow @dnewsasia on Twitter or Like us on Facebook.
Keyword(s) :
Author Name :