Changing business models, new technology pose challenges for telcos
By Digital News Asia April 12, 2013
'Today's businesses are impacted by everything from social networking to mobile data, presence, location, unified communications and video'
Frost summit discussed these trends, with a focus around challenges faced by service providers in transforming IT and OSS BSS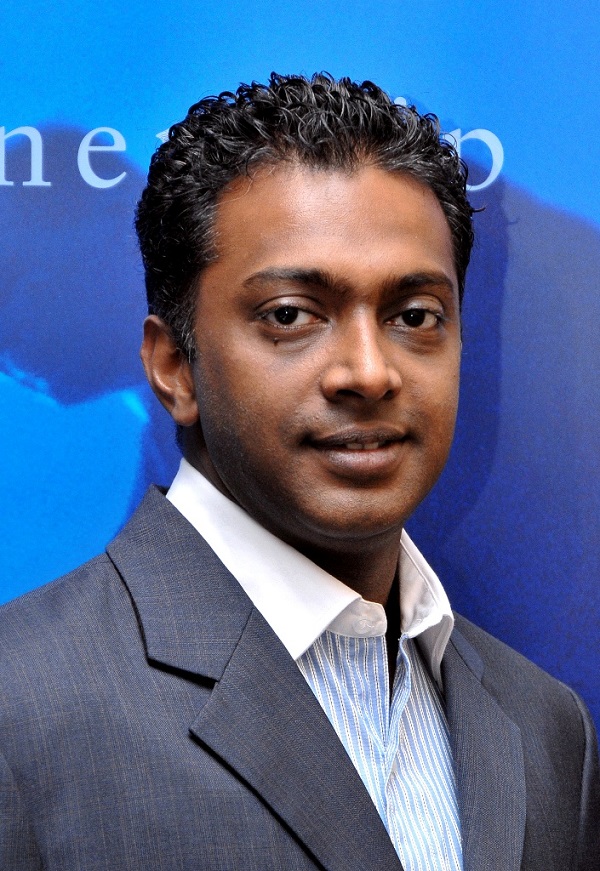 TELECOMMUNICATIONS companies are increasingly looking towards operations and business support systems (OSS BSS) to handle an ever-changing landscape, according to a Frost & Sullivan summit on the issue.

The consulting firm hosted the 7th Annual OSS BSS Asia Pacific Summit from April 3-4 in Sentosa, which looked into the OSS BSS systems and business processes addressing the needs of changing business models, new technology evolution, support for cloud services, and real-time customer insight analysis.

"Today's businesses are impacted by everything from social networking to mobile data, presence, location, unified communications and video," said Manoj Menon (pic), Frost & Sullivan partner and Asia Pacific managing director, who kick-started the summit on Mega Trends within the communications industry.

"These factors enable broader 'megatrends' that drive all facets of society including urbanization, smart infrastructure, geo socialization, cyber realities, and even smart cloud services."

Many of these trends were discussed during the conference with a focus around the challenges faced by service providers in transforming IT and OSS BSS to meet current market demands.

Siobhan Ryley, head of Cross Portfolio Strategy at CSG International, in her presentation said that "The topic on convergent policy-enabled real-time rating and charging continues to be a perennial subject focus.

"The key business and technology aspects surrounding this topic are cloud based services, policy controlled network connectivity management, machine-to-machine usage transaction management, new business models with key enterprise customers, innovative pricing plans, and social media inspired charging.

"The business reasons for it have increased greatly over the past 12 months and will continue to change in the months to come," she said.

The two-day summit featured presentations by Kazi Rahman of Grameenphone, Bangladesh; Richard Harshman, Asean head of Amazon Web Services; Mahesh Femando, head of VAS, Bharti Airtel Lanka; Johann Ginger, principal solution architect at Oracle Communications; Jonie Oostveen, director of strategic partnerships at eBuddy Singapore; Ricky A. Bangun, industry lead, Communications & Media, Asia, Microsoft Singapore; and Karl Whitelock, director of global OSS BSS Strategy at Stratecast.

Among the topics discussed was maximizing customer lifecycle value by enhancing cross-channel customer experiences.
This focused on the complex sphere of customer experience, particularly in today's cross-channel environment. In particular, two interesting aspects discussed were a personalized customer buying experience across all customer touch points; and a single point of truth based on integrated systems that can deliver the capability to define products, services, bundles, promotions, and campaigns.

Several panel discussions on a variety of topics across the two-day conference saw representatives from PLDT, Matrixx Software, CSG International, TimedotCom, Parallels, Indonesia Cloud Forum, Redknee, YTL Communications, TrueMove, eBuddy Singapore, Antics Studios, Tagit, and Citycell Bangladesh.

CSG was the gold sponsor for the summit and Oracle the exclusive roundtable sponsor. Redknee, Matrixx Software and Parallels were partner sponsors and Wedo was the exhibition sponsor. 360 view and Telecom Asia were the official publications and Online TV media partners. CIO Asia, Computer World Singapore, MIS Asia, Digital News Asia (DNA) and Telecom Watch were media partners.


For more technology news and the latest updates, follow @dnewsasia on Twitter or Like us on Facebook.
Keyword(s) :
Author Name :