US$19b for WhatsApp: How are businesses valuated anyway?
By Iris Lee February 27, 2014
Quote too low and you'll give away the business; shoot too high, and the investor may blanch
If you own a startup, here are a few ways to help you gauge how much your company is worth
WHILE most of us in this part of the world were snuggled up under our blankets, Mark Zuckerberg of Facebook had been busy closing a US$19-billion (RM62.7-billion) deal to acquire messaging service WhatsApp.

If you are like most people, your jaw would have dropped at the multibillion-dollar deal announced on the morning of Feb 20, as you peered at your phone blearily.

Even in this era of multibillion-dollar valuations for tech startups, the idea of Facebook paying US$19 billion for a mobile messaging service seems simply over the top.

But delving deeper into WhatsApp's assets will reveal why the amount may actually be justified. WhatsApp currently has 450 million users with 70% being active daily. Doing the math, Facebook is actually paying a reasonable amount of US$42.22 (RM139.40) per user.

"With the acquisition, Facebook has gained access to WhatsApp's large repository of phone numbers, which was a missing link for Facebook's user information," Ovum analyst Eden Zoller told Forbes. "The access to phone numbers now bridges the offline and online worlds of Facebook users."

Perhaps that is the reason that spurred Zuckerberg to sign off on the deal at that exorbitant amount.

So, how exactly is a business valuated?

Business acquisition is a tricky and risky game, and if you are interested in playing, you have to know the rules. Quote too low a figure and you'll give away the business; shoot too high, and the investor may blanch at your grasp of the underlying economics of the business.

Even in Malaysia, businesses are valuated at the billions, with JobStreet Corporation Berhad being bought over by SEEK Ltd from Australia for RM1.73 billion, and Rakuten's acquisition of Viber – a chat app – for US$900 million.

Though the amounts of these deals are tiny compared to the FaceBook-WhatsApp deal, they prove that Malaysian business acquisitions and valuations are an active part of the tech industry.

If you own a startup and would like to be the next WhatsApp (maybe not worth US$19 billion though), here are a few ways to help you gauge how much your company is worth.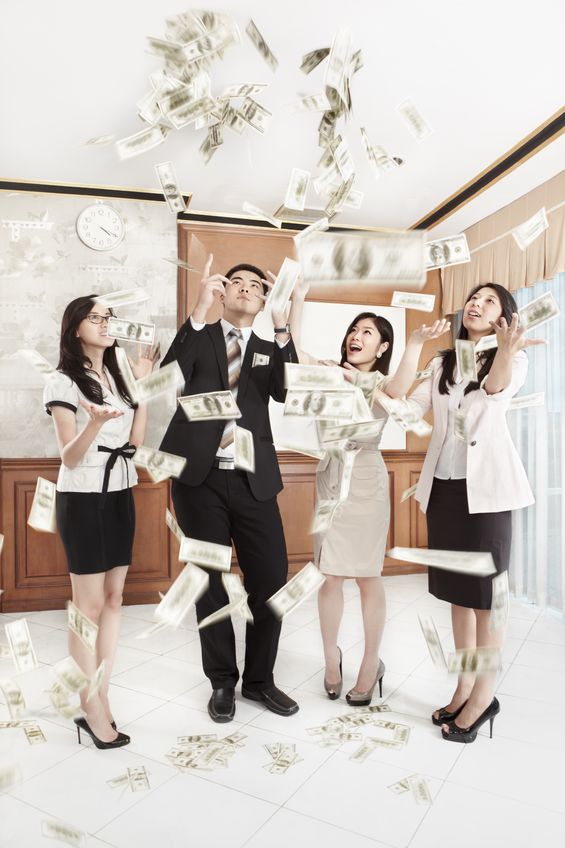 1) Asset valuation
The most concrete way to value a business is through asset valuation, which is placing a price on all the assets on your company's balance sheet.
These assets include machinery, furniture, computers, inventory, and intellectual property such as patents, trademarks and even incorporation papers (because the company's name is protected).
The most valuable parts of most businesses are their employees and customer base. It is not uncommon to see valuations rise by US$1 million for every paid full-time programmer, engineer or designer in the tech startup world in the United States.
Customer relationships are also worth a lot of money. Every customer contract is worth something, even those still in negotiation. If you run a subscription-based business, the customers that bring in recurring revenue without incurring sales cost are particularly valuable.
Though most startups are valued based on their potential and the technology or system they have invested in, this asset valuation approach will give you a real, tangible amount for the business.
2) Market valuation
This method of valuation is based more on the market's theoretical demand. As the owner, estimate the size and growth of your market – the bigger the market and higher the growth projection, the more your business is worth.
As market valuation is based on your business' competitors, before you can determine your estimated worth, you need to assess the competition. The stiffer the competition, the lower your company's value.
However, if you have already established and cemented customer loyalty (based on factors such as location, contracts with key customers, etc.), then your business can potentially be worth more.
However, unlike assets valuation, market valuation is based on intangibles. Hence, you will need to depend on goodwill – which is not necessarily a negative thing, as it can bump up a valuation by a few million dollars.
Another way to gauge your company's worth based on the market is to compare it with other similar companies that have managed to raise money – kind of like finding out how much similar homes in your area were sold for recently.
3) Income valuation
This is an advanced method to determine the worth of a business, involving the projection of a company's future cash flows and discounting them to arrive at their value in present dollars.
The younger the company, and the greater the uncertainty of its future earning power, the larger the discount rate should be (from 30% to 60%). Therefore, this method is not suitable for really new pre-revenue startups.

All these methods can sound tedious and be complicated, but it is important to accurately (as much as you can) value your company than to give it away for less than what it is worth. A business is worth precisely what someone is willing (and able) to pay for it – and what you'd be prepared to sell it for.

So, arguably the only true way to value your business is to put it on the open market and see what offers you receive.

In the case of WhatsApp, the company was offered US$19 billion mostly because Facebook was willing to pay that amount for the potential WhatsApp can achieve and how it can help Facebook realise its ultimate objective.

This article was contributed by Iris Lee, editor at iMoney.my, a financial comparison website. To compare and apply for the best financial products, such as car insurance, home loans, personal loans and credit cards, visit www.iMoney.my.

Related Stories:

US$19b for WhatsApp: What Facebook is really getting

Australia's SEEK to acquire JobStreet outright

Rakuten snaps Viber up for US$900m

Investing in Bitcoin: What does it take?


For more technology news and the latest updates, follow us on Twitter, LinkedIn or Like us on Facebook.
Keyword(s) :
Author Name :