Too many computer science degree programs in Malaysia?
By Dr Shawn Tan March 21, 2013
Despite above-average pay and lots of jobs, many grads remain unemployed
The industry sorely needs brains, but what we get are mostly bodies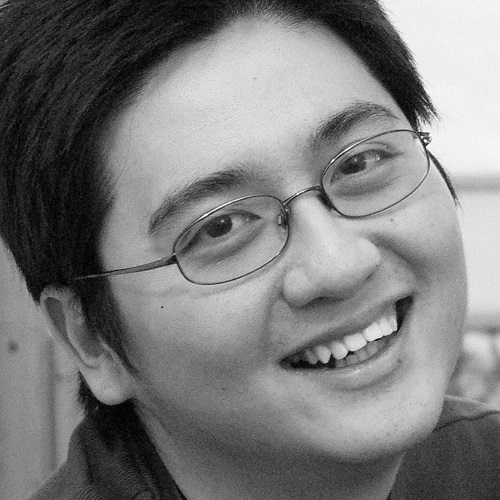 I STARTED writing this article wondering if there were one too many Computer Science (CS) degree programs in Malaysia. My gut feel was that there were definitely too many, but I needed to get my facts straight first.

Looking up the institutions listed in the latest MQA (Malaysian Qualifications Agency) Rating System for Higher Education Institutions in Malaysia for 2011 (SETARA'11 – click here for a PDF copy), I found that the majority had actual CS degree programs advertised on their websites while others had CS-related ones (e.g. Computing, Computer Engineering, etc.) with the exception of a few specialist universities such as medical and teaching ones.

So, it is safe to say that almost every university and university college in Malaysia has one. This does not surprise me as CS is a relatively cheap course to run, with less capital expenditure needed for physical infrastructure, unlike some other engineering or science programs that need expensive lab facilities.

While there is certainly no lack of choice for anyone interested in earning a CS or related degree in Malaysia, I asked myself whether these programs were meeting market demand. If there were too many such programs, one would imagine that there would be a large number of unemployed CS graduates as supply exceeds demand.

Based on the results of the Graduates Tracer Study for 2011 (click here for a PDF copy) released by the Ministry of Higher Education (MoHE), ICT graduates were no more employable nor unemployable than their peers from other fields. Out of every four ICT graduates, one remained unemployed after graduation while two others were fully employed within a three-four month period.

According to the ICT Job Market Outlook report (click here for a PDF copy) released by the National ICT Association of Malaysia (Pikom) in 2012, the future for ICT graduates seems exceedingly bright. The average salaries for ICT professionals have been steadily rising and, overall, only the oil & gas sector pays more on average.

One would think that people should be clamoring for places due to the above-average pay and the growing job market. Therefore, it did not make any sense that there were still so many who remained unemployed after graduation.

Also, according to the same report, ICT job numbers grew at an average of about 27,000 a year over the 2005-2011 period. Something must be amiss.


However, the report also claimed that the quantity of graduates is declining with just under 75,000 enrolments in 2011. With about 27,000 jobs being created each year, there are only enough vacancies to employ less than half of those graduating. Therefore, it is natural that most of those graduating will not be able to find employment in the local industry.

Furthermore, the report suggests that not all these graduates end up working in the computing line as there are surely those who end up joining other industries. However, the fact that a full quarter of ICT graduates had difficulty securing employment was a rather alarming figure to me.

While there may not be enough jobs locally, our graduates could surely gain employment elsewhere. In fact, some of these graduates do eventually leave our country for better opportunities elsewhere and the ones who leave are also inadvertently more fluent in English, as is highlighted by the report.

The report also highlighted that the quality of graduates is declining, and the MSC Malaysia Talent Supply-Demand Study 2010 – 2013 (click here for a PDF copy) said that less than 30% of employers believe that their fresh hires are of good quality.

While our job market may be growing, our graduates are less capable of meeting the requirements of the job. As a result, they are fast becoming unemployable.

From both the studies and the report, I have to say that we have an acute problem. While it is not difficult to hire people, it is increasingly difficult to hire good people, something that is corroborated with the situation on the ground.

What the entire industry sorely needs is brains, but what we get are mostly bodies. For some reason, our universities are not graduating the right kind of people.

I have to also point out that it is not the duty of a university to produce job-ready products for the market, but to nurture critical thinkers and creative doers. Unfortunately, the same report mentions that our graduates are lacking such traits, amongst others, and recommends that our government review the entire education system.

Therefore, the real problem is that we have one too many bad Computer Science programs in our country.

Naturally, after confirming that a problem exists, the next question that I'd ask myself is this: Whose fault is it anyway? In my next column, I intend to look at systemic flaws, teachers' failures, student apathy, and the role of parents and industry in all of this.

Dr Shawn Tan is a chartered engineer who has been programming since the 1980s. A former lecturer and research fellow, he minds his own business at Aeste while reading Law. He designs open-source microprocessors for fun. He can be reached via Twitter as @sybreon.

Related Stories:

M'sian ICT salaries rises, but still lag SEA region

Glut of ICT grads, glut of jobs

ICT grads: Plugging the gap


For more technology news and the latest updates, follow @dnewsasia on Twitter or Like us on Facebook.
Keyword(s) :
Author Name :