SMEs and tech adoption: High expectations, marginal impact
By Karamjit Singh November 18, 2013
No surprise that various studies show SMEs reluctant to adopt tech
Million-ringgit question; VADs hosting roundtable to discover hurdles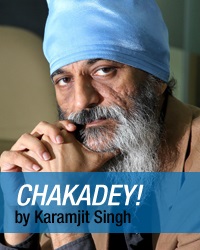 FROM introducing the national innoCERT competition in 2010 to get small and medium enterprises (SMEs) excited about innovation – with RM1 million in prize money – to trying to raise productivity and expand the number of high growth and innovative firms by 10% a year, it is clear that the Malaysian Government is focusing big time on boosting innovation and productivity among our SMEs.

Underpinning much of the innovation and productivity gains expected from SMEs is the adoption of technology tools to help sharpen their competitiveness.

In fact, the recently released World Competitiveness Yearbook 2013 makes specific mention of this.

Issued by Swiss business school IMD, the section on Malaysia notes that although productivity and efficiency has improved to 22nd position from 23rd in 2013, it is still an area of concern.

The report notes that to sustain labour cost competitiveness and propel the country into a high income nation, productivity and efficiency gains through initiatives such as reskilling, automation and technology are crucial.

The report is not saying anything that Malaysian policy-makers and industry lobby groups do not know of. Yet, despite all the efforts and education, technology adoption by Malaysian SMEs remains stubbornly low. It is almost like a black hole.

According to SME Corp Malaysia, only 35% of SMEs are using the Internet for their business.

"Many may not know what benefits leveraging on ICT could bring, so we have an obligation to reach out and educate. And in the case where they are aware but are not adopting, we need to find out why and try to address it," says the agency helmed by Hafsah Hashim.

Meanwhile, at a recent e-commerce panel session, a panellist raised a murmur with the audience when he said 70% of Malaysian SMEs still have no website.

The million-dollar question though is about why our SMEs fail to make the necessary investments in technology. The lack of talent that is not good enough may be one reason, but that does not afflict the top-tier SMEs which are also guilty of not utilising technology to its fullest and most efficient.


On Friday (Nov 22), Digital News Asia (DNA) will be hosting a panel session in partnership with VADS Bhd on the topic Is the Cloud out of Reach for SMEs? This is part of the Tools of the Trade series of roundtables that DNA has launched.

To help get to the bottom of this eternal mystery and come up with some actionable steps SMEs can take will be the following: Saifol Bahri, deputy chief executive officer of SME Corp; Gwei Tze-Co, CEO of Kinderdijk; Lee Hwee Hsiung, ICT Bureau chairman of the SMI Association of Malaysia; and Ahmad Azhar Yahya, CEO of VADS (pic).

The event will be a casual sharing and growing platform with 40 seats available. Light refreshments will be served. To make your reservations for the event which will be held at Plaza VADS, Level 5, in Taman Tun Dr Ismail, PJ, click here.

Related Stories:

SMEs tech spend increases but adoption still poor, says IDC

SMEs to drive innovation in Internet-related services: McKinsey

MDeC's cloud acceleration for SMEs, ISVs

TM teams up with TeAM to bring the cloud to ISVs and SMEs

For more technology news and the latest updates, follow @dnewsasia on Twitter or Like us on Facebook.
Keyword(s) :
Author Name :