Online dating and OKCupid in Malaysia
By Dr Shawn Tan August 5, 2014
Techniques for detecting fake profiles on online dating sites
Cannot really tell if profiles are fake or not for vast majority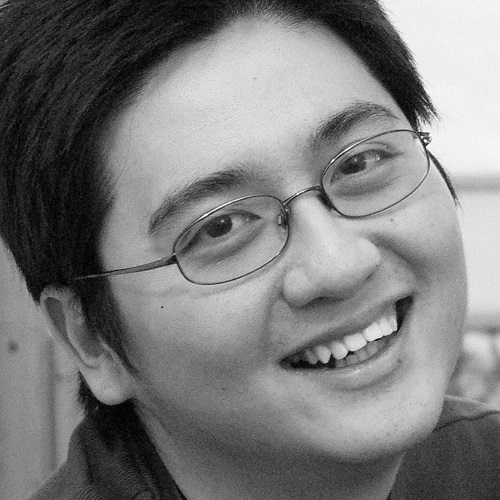 I HAVE been dabbling a little in online dating recently but unlike most people who dabble, I did some quantitative research on it out of curiosity. Blame it on the academic in me.

I even wrote an academic paper on it for part of my law degree. The actual focus of my research paper was on the effectiveness of techniques for detecting fake profiles.

I wonder what the lecturer thinks of the results. Anyway, I thought that I'd share some findings here.

If you browse around, you will find a lot of research on online dating. However, such research is largely focused outside of Malaysia while my data collection was focused purely on Malaysian, specifically Klang Valley, profiles.

Also, I limited my data collection to OKCupid (OKC) users only.

If you search further, you will find a lot of research done on OKC by its own users. There is even an interesting TED talk on how people can work the system to optimise their chance of success. OKC itself has admitted conducting experiments on its own users too.

My research was neither as big nor as ambitious, but I learned some interesting things about Malaysian OKC users nonetheless.

As usual, I started by sizing up the demographics of the pool. I limited my population to users who had used the service within the last month only as I wanted to count the profiles that were relatively active, and discard non-active ones. Otherwise, the numbers would just be too unwieldy.
The graph above shows the distribution of the profiles, segmented into age groups (Umur) and divided by gender (Lelaki = male; Wanita = female).

The shape of the curve itself is probably as most would expect it to be – that is, a lot of people in their 20s and early 30s on the site, and fewer as one gets older. This, of course, assumes that people report their age accurately, which I have found to be true.

However, the more interesting finding from this is the ratio (nisbah) of men to women on OKC. While the average (purata) is about 2.8 men to each woman, the number peaks at around 4.1 men to each woman in the under-21 age group and drops to 2.0 men to each woman in the 41-45 age group.

Then, things pick up again in the 50s.
Read what you will into these numbers, but fellows, be warned: The competition is pretty stiff. If you are a woman on OKC, the odds are definitely in your favour. You are definitely going to get hits, but whether the candidates meet your criteria are another matter entirely.

From the conversations that I've had with several women who use OKC, the problem that they have is that they generally get inundated with messages and various propositions. So, they need to spend some effort in filtering the hits from the misses. This is actually a good problem to have.

Therefore, if you are a man trying to message a woman on OKC, don't be surprised if your message gets lost in the pile. You may have already experienced this, but you now know how high the deck is stacked.

So, that initial message needs to catch their attention fast, or you risk your message getting ignored, deleted or blocked.

Now, with regards to the authenticity of the profiles, the results are interesting as well. The results for both genders are fairly similar and so, I've combined the results into a single graph.
As you can see, fake (palsu) profiles start to pop up in the 20s and 30s as the number of authentic (tulen) ones start to drop.

I think that this graph could also serve as a corollary for the growth of social networking sites. This is probably due to the techniques that I used to verify a profile.

The most effective technique that I used was the reverse image search. This technique allowed me to detect if the photographs that were used in these OKC profiles were found elsewhere. Based on the context where the photographs were found, the profiles were classified as fake or otherwise.

So it is likely that the profiles of younger users could be easily verified as they tend to be users of Twitter, Instagram, Pinterest, and various other social networking sites, while the profiles of older users could not be verified as easily as they have generally missed the social network bandwagon.

This also means that people need to be careful with the photographs that are posted online as these could be used by others for various purposes. I know of one OKC user who has even resorted to threatening those who do so with a lawsuit, but I don't know how effective that strategy is.

Finally, the main takeaway from all this is that you cannot really tell if the profiles are fake or not for the vast majority out there. Therefore, one should always exercise caution when dealing with other users of online dating sites.

Dr Shawn Tan is a chartered engineer who has been programming since the late 1980s. A former lecturer and research fellow, he minds his own business at Aeste while reading Law. He designs open-source microprocessors for fun. He can be reached via Twitter as @sybreon.

Related Stories:

Creating Kehmistry that mom could be proud of

The law and the Sweet Young Malaysian Girls blog

Love is a battlefield, beware honey traps: Kaspersky

Malaysians prize workplace relationships: LinkedIn survey

Most US adults share intimate content on unsecured devices: McAfee


For more technology news and the latest updates, follow us on Twitter, LinkedIn or Like us on Facebook.


Keyword(s) :
Author Name :