How Industry 4.0 can transform the manufacturing landscape
By Adam Yee August 18, 2015
Industrial IoT has opened up possibilities for the fourth industrial wave
Advantages: Increasing productivity and employment, meeting consumer demand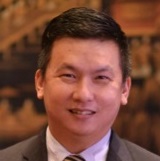 MALAYSIA'S manufacturing sector is a key driver of the economy, accounting for 25% of the country's gross domestic product (GDP) and more than 60% of total exports.

With the country set to shift towards a high-value, knowledge-based economy that focuses on the manufacturing industry in the next five years of the 11th Malaysia Plan, it is critical for manufacturers to stay ahead of the curve by increasing their production efficiency and productivity.

One option is to adopt a digital framework that optimises processes.

New possibilities

The Industrial Internet of Things (IIoT) has become a buzzword in the manufacturing sector where the ramping-up on efficiency and productivity in factories is concerned. It refers to the network of machines containing embedded technology that allows them to communicate with each other.

The IIoT embodies two functions: Increased digitisation and networking of production elements.

Digital and networking capabilities allow for increased manufacturing automation, tighter integration of processes, and more efficient operations.

Geographical boundaries will no longer have much impact on the overall factory execution, as data will be 'communicated' across machines in real time.

The IIoT has opened up doors of possibilities in the workplace, culminating in the fourth industrial wave – Industry 4.0.

Revolutionising factories
Industry 4.0 is essentially a framework of seamlessly integrated physical machinery, information technology and the Internet that can be implemented in manufacturing factories.

Introduced at the Hannover Fair just over four years ago, it still remains a relatively new industrial framework that many countries and companies are only just beginning to grasp or implement in small stages.

Industry 4.0 is able to transform and elevate current production processes by improving key areas such as interoperability, decentralisation of decision-making and real-time capabilities.

Current technology will either be overhauled or refined with the addition of sensors and software functions that increase network abilities. Systems that seamlessly combine digital and real processes will be installed to allow for real-time communication between machines and objects.

In the near future, these capabilities are likely to allow factories to produce custom-made items on demand, moving Malaysia further up the value chain.

Three advantages of Industry 4.0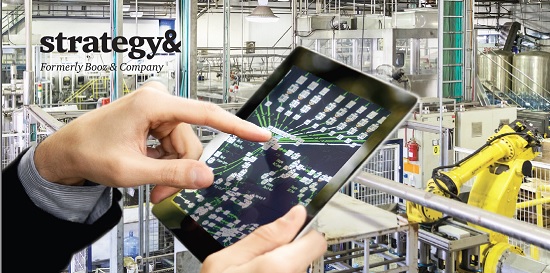 Industry 4.0 may still be in its infancy but Malaysia stands to benefit significantly in the long run if its decision-makers begin shifting in that direction.

For one, increasing manufacturing productivity will be an achievable goal as illustrated in the case of Germany, a notable frontrunner in the technological advancement race.

According to a 2015 PwC survey (pic above), Germany's industrial companies are already expected to reap a yearly average efficiency increase of 3.3% and consequent annual savings of 2.6%.

Secondly, unemployment will be alleviated with the creation of higher wage jobs.

Although the country's unemployment rates are low, young graduate unemployment remains a worry. This year, 161,000 graduates aged between 20 and 24 years accounted for about 40% of the unemployed in Malaysia.

Lastly, growing consumer demands can also be met in light of optimised factory operations. This is good news for Malaysia's leading manufacturing sector – the electrical & electronics (E&E) industry.

It is projected to expand to meet the increasing demand for semiconductors worldwide, an important component in mobile devices, storage devices, opto-electronics and embedded technology.

Challenges ahead

Convincing policy-makers to implement Industry 4.0 will be crucial to penetrating the Malaysian market.

In Germany, the government plays a vital role in not only the provision of state funding but also the environment in which copyright legislation is strictly enforced.

The nature of governmental support given to the adoption of technological advancements will likely influence inward investment flow.

Taking the plunge

Industry 4.0 has the potential to revolutionise Malaysia's manufacturing scene by helping to lower unemployment rates and keep exports competitive.

Various case studies also show improvements in efficiency and increase in cost savings but much remains to be seen as to how warmly Industry 4.0 will be taken to, investment- and policy-wise.

Adam Yee is senior vice president and division lead, Marketing/Business Development, Electrical & Electronics Manufacturing, Siemens Malaysia.

Related Stories:

Industrial IoT can boost economy, but under risk: Accenture

Intel's Malaysian facility pilot site for IoT pact with Mitsubishi Electric


For more technology news and the latest updates, follow us on Twitter, LinkedIn or Like us on Facebook.
Keyword(s) :
Author Name :