Growth Malaysia looks to data as key to unlocking SMEs path to digital
By Karamjit Singh March 6, 2019
Banks lending model works against F&B outlets, data driven model needed
Flexible lending product seen as key to hitting 100k merchants and their going digital
IT WAS the event where Malaysians found out about their flying car but that was the last thing on the minds of Joel Neoh, cofounder and CEO of Fave Asia Technologies Sdn Bhd, and his partners as they announced the Growth Malaysia initiative on Feb 27 to help small and medium enterprises (SMEs) go digital.
Predictably the initiative got lost in the buzz about Malaysia's potential blockbuster innovation but for those who are interested in monitoring how Malaysia's Digital Economy is progressing, Growth Malaysia may be an effort to keep eyes on.
To be sure, what was announced last Wednesday (Feb 27) was just a high-level idea and Neoh acknowledges that. "This is just the start. But what we are trying to do is to solve the problem of SMEs going digital by making it easy for them to do so," he says.
The "we" here refers to the current partners Fave, which is driving the initiative, has gathered. They include Grab Malaysia, Maybank Bhd, Malaysian Digital Economy Corporation (MDEC), Funding Societies and industry group, Productivity Nexus for Retail & F&B. The list of partner will grow as Noel shares that since they launched, they have been getting daily inquiries from not just other digital players but Brick & Mortar players, who want to be part of Growth Malaysia.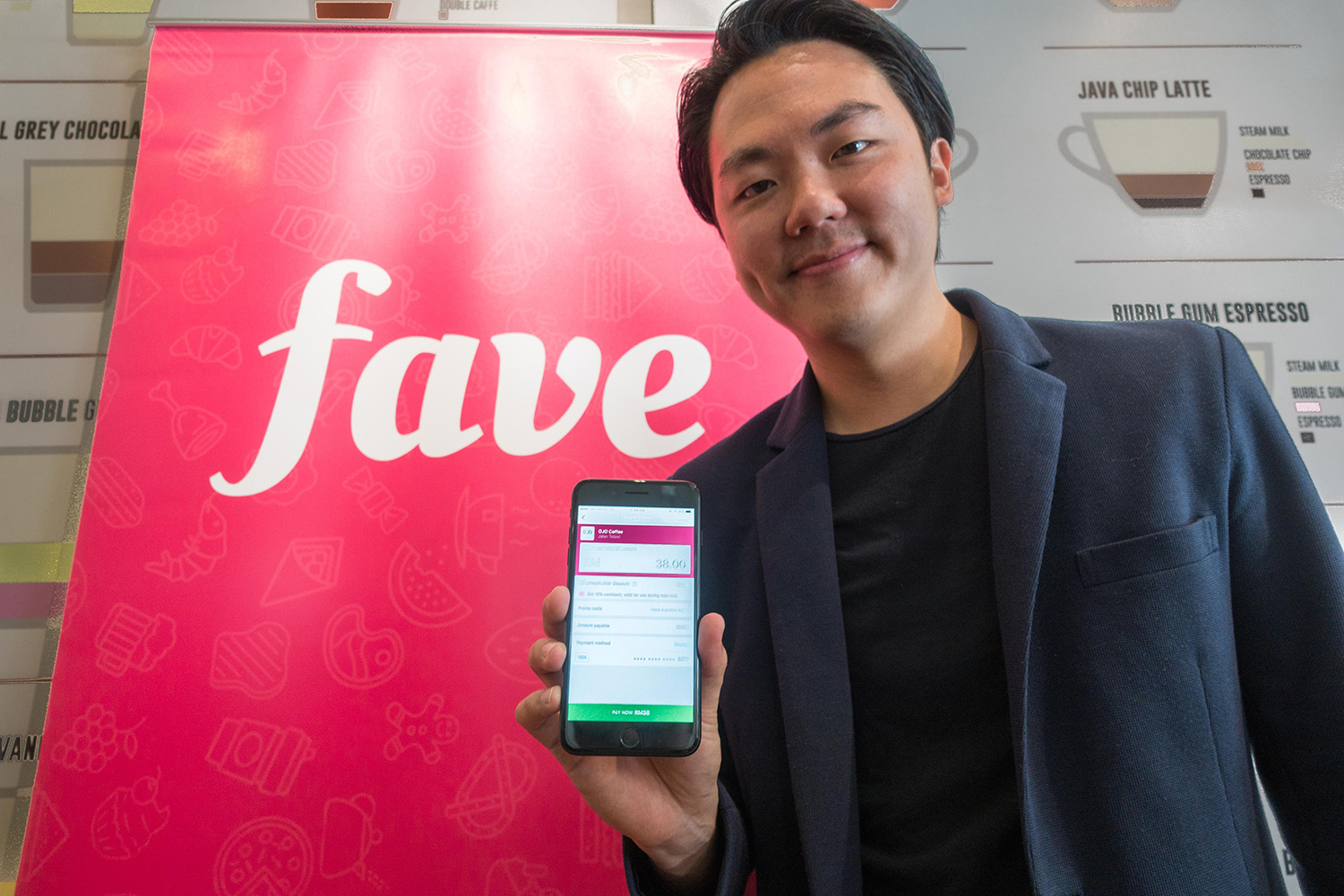 "That's really exciting for us as to be honest when we launched this, I had some doubts myself," Neoh (pic, right) candidly admits.
Right now there is loose collaboration between the parties involved which includes their sales teams asking merchants if they need a service that the other partners provide and then recommending them.
There is no business model for Growth Malaysia. Rather the starting point is about trying to make it easy for the SMEs, especially those in F&B, to go digital with the belief that as more and more SMEs go digital, there will naturally be more business opportunities for the digital players. Right now, it is confusing for the merchants as the sales team of every digital enabler in town are pushing them solutions and it's not easy for brick and mortar merchants to understand all the specific services being pushed. It just puts them off, notes Neoh.
The focus on the F&B vertical is because that it the vertical Fave is concentrating on and where it has the most data on. And harnessing this data in a more holistic manner, will be the key to the success of the initiative, especially if Growth Malaysia has any hopes of hitting the 100,000 merchant target by end 2020.
To put the scale of the target into perspective, it has taken Fave almost two years to hit 20,000 merchants in Malaysia. They now have to quadruple that in the next 21 months, though with the help of their partners.
Neoh thinks it is possible on condition that Fave and its partners are able to leverage on their data jointly to come up with a new lending product that suits the nature of F&B businesses.
"I think coming up with a flexible lending product will see us easily hit the 100,000 merchant target to get them to adopt digital," he claims.
This "integrated collaboration" as Neoh calls it is when the various parties under Growth Malaysia figure out a way to share their customer data, anonymised of course, and be able to see a more detailed picture of how the F&B outlets are doing.
This is because there is a fundamental discord between the criteria banks follow to be able to lend to SMEs and the reality of running an F&B business.
The average life span of a restaurant is between three to five years but the lending rules of banks are based on the outlet having a three-year track record first. "This is why most restaurants fail … they can't get funding!" says Neoh.
Imagine if there was a rule that startups cannot get venture funding for the first 18-months, poses Neoh. That would mean that most startups would have failed, even Grab and Fave.
To overcome this limitation in traditional bank lending, Neoh feels that a new method needs to be created that allows banks better visibility of a particular merchant's viability. Digital payments are the key as this allows Fave and other partners to build a robust but alternate set of data points using Big Data and AI.
"That is why this sort of integrated collaboration is key to success of this initiative. The more data we have on the merchants, the better and even better if we Growth Malaysia partners can find a way to combine our data so that we can form a better picture of the merchants and take this information to the likes of Funding Society, Grab Malaysia and Maybank and invite them to lend to the merchants."
But to get there will need all the parties to have similar conversations around the principles of the collaboration, with the focus being on what benefits the SME merchants first.
And just perhaps traditional mindsets are beginning to change. During lunch, on the day of the launch, a senior banker pulled Neoh aside and suggested they do something different for the SMEs. "Let's figure out how we can break the traditional convention of lending to SMEs." It's a start.
Related Stories :
Keyword(s) :
Author Name :