Astro makes strong plunge into e-commerce
By Karamjit Singh February 5, 2015
Did it give too high a stake to partner with Korea's GS Home Shopping?
Expects revenue from TV shopping to top digital channels initially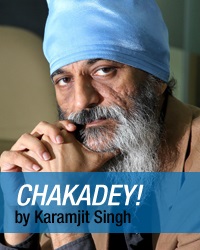 I FIRST came across home shopping as a student in the United States. I was fascinated by how persuasive the anchors were, and how they created a sense of urgency with the items they were selling by putting a time limit on when they could be bought for that "one-time special price."

As a student, and being in a perpetual state of being broke, I was never tempted. That was 25 years ago.

Today, home shopping has hit our shores with a vengeance, with leading broadcaster Astro Malaysia Holdings Bhd leveraging on a strategic tie-up with leading South Korean home shopping player GS Home Shopping, to enter the e-commerce market in a major way. Astro will also be using mobile and web platforms to build its e-commerce presence.

A quick explanation here: While home shopping relies on the television as its medium of interacting with its audience, it still comes under the umbrella of e-commerce.

Malaysians will not be familiar with GS Home Shopping, but the company pioneered home shopping in South Korea in 1995 and today, is not only the market leader in the home shopping segment in its home base, but has a growing mobile commerce presence with over 10 million downloads of its app. It also has a presence in seven other countries, reaching 175 million households.

Too high a stake?

The template for expansion is the same. GS Home Shopping is promising its knowhow of creating the right selling messages, fuelled by its track record of growing revenue from one trillion won in 2001 to three trillion won (US$2.7 billion) in 2012, and backed by a stable of mainly South Korean partners which provide top class goods and services.

"We guarantee success to our partners," said Huh Tae-soo, the chief executive of GS Home Shopping Inc, in a 2013 interview in The Korea Herald. Huh was in Kuala Lumpur for the official launch on Jan 30th.

This track record has allowed it to partner with the leading media companies in each of the countries it has expanded to. It is this track record that has enabled it to take a sizeable 40% stake in the joint venture company in Malaysia, Astro GS Shop Sdn Bhd,with 60% owned by Astro Retail Ventures Sdn Bhd.
I am surprised by the size of the stake as Astro, with an addressable market of 4.3 million homes and 17 million consumers and with product offerings on pay-TV, radio, print publications and digital media, brings a lot to the table as well.

I would think Astro could have hired the knowhow and expertise if it wanted to. But with its home shopping and e-commerce plans already delayed, it has been planning to launch since at least 2012, and with e-commerce clearly on the uptick in Malaysia, it probably did not want to waste any more time.


Indeed, at the launch, Astro chief executive officer Rohana Rozhan (pic) highlighted that the joint venture, "… allows us to diversify and tap into a growing global industry that is projected to be worth RM3.6 billion (US$1 billion) in Malaysia by 2020 with online shopping on a rising trend."

Rohana cited data that 55% of Internet users in Malaysia shop online, and across multiple devices (the TV is a device too).

And even better news for Astro and all e-commerce merchants, the figure is expected to grow significantly in tandem with broadband penetration, rising income, wider credit and debit card proliferation, and increasing trust in e-commerce.

But make no mistake about it: Astro will be focusing on home shopping first. This was confirmed by Rozalila Abdul Rahman, Go Shop's chief executive officer, who said, "At the initial stages, we expect TV to generate higher sale orders than our online platforms."

This is only logical because that is Astro's core strength, where it can leverage on the emotive power of video to create a compelling 'buy' story around the products it will be selling.

And, also, that is where Astro has priceless customer data that will allow it to decide which products to promote at which time slot, and even on which day.

Note that GS Home Shopping credits the use of big data and analytics to its success at pushing the right product to the right customer segment, at the right time slot and day, and with the right needs-based sales message. I expect Astro to do the same.

The choice of Rozalila as CEO of Go Shop is another indication of the importance of home shopping. While she is not going to wow anyone with her digital nous, the former chief marketing officer of Telekom Malaysia Bhd knows marketing and positioning as well as anyone.

"Compelling infotainment and real-time reality TV elements are woven into each segment, creating a rich viewing experience," she said.

Astro will also work to create a clear and consistent value and differentiator with the brands it partners with. "Working with each vendor, we will come up with a product strategy and appeal that will clearly differentiate the products we carry from the vendor's existing channels, and this could be through a bundling approach, by using vouchers or accessories," she added.

Next Page: Selling just half the equation, and what e-commerce players think
Keyword(s) :
Author Name :
By commenting below, you agree to abide by our ground rules.