10 suggestions to reboot the digital initiative in Malaysia
By Dr Sivapalan Vivekarajah April 25, 2019
Assist local technology creators to increase their market access
We need to help ALL Malaysian technology companies and not just a few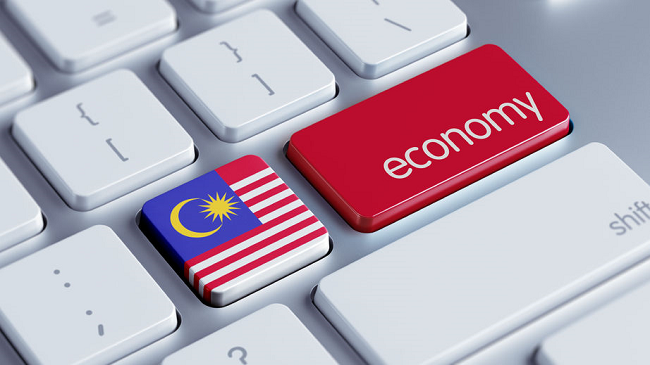 IN MY previous article, I articulated why Digital is the key to growing the Malaysian economy and the people's incomes. Here I provide 10 suggestions on how the Communications and Multimedia Ministry and MDEC can reboot the Digital initiative as part of a Grand Plan to lift the Malaysian economy and put Malaysia back on the growth path.
1. Four new "Pillars" as initiatives
Firstly, MDEC should move away from technology or sector-based initiatives to those that are broad-based with greater economic and societal impact. Previously MDEC focused on what I call silo technologies. From the early 2000's when they focused on Shared Services and Outsourcing (SSO) to the last couple of years where they focused on Big Data, Cloud Computing, e-Commerce and IoT, their initiatives and programmes end up benefiting small groups of companies or people but the impact on the greater economy has been minimal, as per the findings of the World Bank report.
Going forward I would like to suggest that MDEC focus on the following pillars, two business pillars and two social pillars:
Increasing Digital Adoption among SMEs with a KPI of increasing the productivity and efficiency of these SME's.
Assisting local technology creators to increase their market access to these SMEs via greater digital adoption of locally-produced technologies. Malaysian-developed technologies are as good as or even better than foreign technology but locals have this perception that only foreign technology is good. MDEC can do more to assist local technology creators, much more.
Increasing the incomes of the general population via digital technology, especially the rural population. There is much that can be done for the poor. While MDEC has the e-Rezeki programme, I believe they can go even further if they think deeply enough about how to help the B40 and M40s.
Finally, digital technology especially e-commerce can be used to create a bigger entrepreneurial economy especially for micro entrepreneurs. MDEC runs the eUsahawan programme which helps micro entrepreneurs to increase their incomes by selling their products online. (Disclosure: My company Proficeo, runs the coaching programme for eUsahawan and we have shown that with just six months of coaching these eUsahawan can increase their revenues by 100% to 300%. That's a tripling of their incomes in just six months).
If we accept that Digital is the future, then we need real Digital policies and initiatives with enough bite and drivers to move the economy to a more digital-driven economy and this can only be done if the focus is on the economy as a whole and not on specific technologies.
2. Startup Council needs a bigger mandate
As a start, the Startup Council (now called Malaysia Innovative Policy Council) proposed by the Minister should be mandated to look at what CMM, MDEC and the nation needs to do to create a long term, sustainable, digitally-driven economy that will contribute more to the economy and the people.
While I am not aware of the full mandate of this Council, early indications are that it is much narrower than this. (Disclosure: I have been invited to be part of this Council). I think a narrow mandate will be a waste of the Council's time and effort. More can be done by the Council.
3. Digital policy to create greater economic impact
Digital policy and initiatives should create a greater impact on the economy. For example, how can digital initiatives create a greater economic impact in agriculture and plantations, electronic and electrical industries, manufacturing, retail, food and the services sector. We must ensure that digital is adopted by as much of the economy as possible.
Only then will we see real benefits for business and the nation. As an example, if we pick the automotive parts suppliers and help them adopt Digital tech and this results in productivity and efficiency improvements as well as quality improvements, then they can export more of their products thereby increasing incomes for the entire sector.
If MDEC wants to do this, they need to engage with this sector as well as the tech companies that can help this sector, and if all parties work together we can see an entire sector rise above their competitors. This has to be driven by MDEC and CMM and this model can be done sector by sector. Of course MDEC has to form expert groups within itself to drive the growth of these sectors but the impact can be huge if this is done well.
4. No more "Flavour of the Year" initiatives
If we want to take the next leap forward then we also need to move away from "fad-like" or mono-sector initiatives that are "flavour of the year" type of initiatives (like SSO, e-commerce, big data, drones, AI when these were/are the flavour of the year) to initiatives that help all segments of the economy over the long term.
It is common to see initiatives change every few years based on the flavour of the year, only to be dropped a couple of years later. We need to move away from that and now we have an opportunity to make that change and we need to.
5. Help all tech companies
We need to also help ALL Malaysian technology companies and not just a few companies, whether they are MSC-status companies or those that fall within certain promoted segments. MDEC is currently doing this with their excellent GAIN (Global Acceleration and Innovation Network) programme where not just MSC-status companies but all technology companies can benefit from their programme. This same philosophy needs to guide MDEC so that any digital company can benefit from MDEC's assistance.
6. Digital entrepreneurship to elevate incomes
Besides business, CMM and MDEC also need to look at the impact of Digital on the livelihood of the people and how it can be used to increase the incomes of the B40 and M40. Besides helping them find jobs or providing more subsidies, it's far better to help them to earn higher incomes as entrepreneurs.
Thus CMM and MDEC as custodians of the Digital agenda have to take ownership of programmes like eUsahawan and scale up these programmes to benefit more entrepreneurs including those in tertiary institutes. Digital can make a huge difference to the people and this is something they need to focus more of their efforts on.
7. Initiatives for the poor
Just like how we can show income increases with the eUsahawan programme, other initiatives are needed to increase incomes of especially the B40. For example, digital technologies can assist fishermen to sell their catch at higher prices if there is an app that can show them the daily wholesale prices at major markets. If fishermen know what wholesale prices are, then they can bargain for better prices from the middlemen towkays who currently buy their catch at very low prices.
We can even have Digital auctions like they do for tulips in Holland or tuna in Japan so that buyers can bid from wherever they are and this will certainly raise prices of their catch. Imagine if we go even further and we can provide satellite data on where the fish shoals are gathering, thus leading the fishermen to locations in the seas where the catch can be bigger and easier.
With satellite and remote sensing technology this can be done. There is so much Digital can do for the agricultural sector but we see few tech initiatives in this area. With better initiatives, Digital can play a major role in almost every sector of the economy and contribute to the wellbeing of the rakyat.
8. Market access for local tech companies
If we drive digital adoption among SMEs, the biggest beneficiaries will be local tech companies. We have a lot of technologies that have been developed by startups but getting market access is often a problem especially for new ideas or technologies.
MDEC can help local companies by putting together tech providers and working with different economic sectors to both help drive growth of the sectors as well as the tech companies themselves.
9. Talent development
One of our biggest problems is Digital talent. There just isn't enough of them, as enrolment into ICT programmes have been falling over the years. To create more interest in ICT and Digital, schools and universities need to make digital a compulsory programme. From learning to code to learning to create apps, with today's technology we can even teach them when they are 10-years-old.
I am surprised that we haven't made ICT a compulsory part of the school curriculum already. What are we waiting for? Let's just do it and add robotics and IoT programming education as well. Our education system needs an overhaul based on what the economy will need two, three decades from now, not on what is needed today. Again CMM and MDEC can play a big role here as well.
10. Set economic-centric KPIs
To ensure that we achieve real economic benefit and growth, CMM needs to set KPIs that will show whether these policies are producing results. It is easy enough to benchmark against studies like the World Bank study, for example increasing the number of businesses that are connected to the Internet, with high broadband quality and increasing web presence among SMEs by say 2-5% per annum over five years to reach developed economy SME levels or increasing the number of eUsahawan revenue growth rates by 30% per annum for the next five years, so that they have higher incomes or even tracking their per capita incomes to ensure it is increasing thereby signifying increased incomes for these groups.
And make these KPIs public so that we can see how Digital is changing lives and transforming business.
In conclusion, Digital is BIG. The Minister may not realise it, but he's the custodian of one of the most important ministries in government. From the most valuable companies to the biggest innovations, Digital plays a huge role in business and society. Because of this CMM and MDEC have to think big and they must prepare the nation for the future.
But we need to start by working in the present because the old economy companies need to improve productivity and efficiency so that there is an immediate contribution to GDP and incomes. That means digital adoption has to be increased a.s.a.p.
But we must also plan for the future and here we need to ensure that we have a future workforce that has all the knowledge and tools for future jobs. In the future, Digital will play an even bigger role and we must get the nation prepared for that digital future.
I am bullish on Malaysia and Digital and I believe we have a Minister who can do this together with MDEC's CEO who comes with a fresh new perspective from the US. If we all work together and the Council has an expanded role, then the future is bright for Malaysia. If we falter and go back to the old ways, then in the next decade we will be in serious trouble. We cannot afford to falter, so I am hoping we get it right this time.
Dr. Siva is has a Ph.D in Venture Capital from the University of Edinburgh, Scotland. He is President of the Malaysian Business Angel Network (MBAN) and Co-Founder of Proficeo Consultants. He was recently appointed by the Minister of mestecc as the Chairman of the Task Force on Technopreneur Funding to advise the Minister on the restructuring and rationalisation of the Government Funding agencies. The opinions expressed are his own and do not represent that of MBAN or the Task Force.
Related Stories :
Keyword(s) :
Author Name :