Acronis sees an Asian future for its backup solutions
By Gabey Goh August 13, 2014
Asia accounts for 30% of revenue, emerging markets a current key focus
New generation of data protection solutions expected to be unveiled in 2015
WITH the Asia Pacific region accounting for 30% [corrected] of Acronis' global revenue, the data protection solutions provider has big plans to leverage what is sees as further potential for growth.

Speaking to Digital News Asia (DNA), its president of international sales Laurent Dedenis (pic) said that with Japan as its third largest market, the company sees key growth areas in North Asia, Greater China and South-East Asia.

"Acronis as a company and brand has been active in Asia for a long time and we have a strong network of partners. We're taking advantage of this position and moving a lot of talents to the region to further strengthen our capabilities," he added.

Dedenis himself is one of those transfers, recently relocated to Singapore, where Acronis has established its international operations' headquarters and believes that given time, the revenue share from the region will only continue to grow.

The company's Asia Pacific staff strength currently stands at about 100 people.

"A large part of this has to do with the fact that there are more dynamic markets in this part of the world and they are still growing, allowing plenty of opportunities for a company like Acronis to do well.

"Small and medium businesses (SMBs) are the core of our focus, and the number of them here in South-East Asia – from established, to emerging markets such as Vietnam – and you're looking at millions of companies that are growing and equipping themselves with systems and tools," he said.

Dedenis said that when he started with Acronis 10 years ago [corrected], he thought he would soon be out of a job.

"I thought all the technology to do things such as data backup, protection and security were already out there and that there was no real room for more. But I kept meeting customers who had no clue how to organise and embark on secure backup, with data all over the place.

"Data backup shouldn't be thought of like insurance anymore, It's a vaccine, and why wouldn't you protect your data? There is nothing more important, but it still comes as a surprise when a customer says 'I want to back up my data but I don't know where it is'," he added.

Since its founding in 2003, Acronis has produced more than 50 advanced backup and recovery technologies. Although SMBs are a focus, it also has a substantial business with larger enterprises as well.

Enabling SMBs with backup-as-a-service

At the Parallels Summit in New Orleans in March, the company launched Acronis Backup as a Service (BaaS), a cloud backup and recovery solution designed to help service providers and value-added resellers (VARs) compete with global cloud companies.

The service, operating on a pay-as-you-go model, was designed around the notion that 'the cloud' is not relevant to end-users, who are focused on their desire to protect their data, leaving the responsibility to their service providers.

The service is powered by Acronis AnyData Technology and is managed by a central Web-enabled control panel, allowing service providers to fulfill their customers' backup needs. It includes Acronis Backup Advanced technologies for workstations, and physical and virtual servers and applications.


Jan-Jaap Jager (pic), vice president and general manager of emerging markets at Acronis, claimed that since launch, it has enjoyed "tremendous progress" with larger key players in the region.

"We were more focused on developed markets at launch, but the key and really interesting region for Acronis is Asia, where service providers are rapidly developing and catching up quickly, with adoption rates higher than in developed markets," he said.

Jager said that the company is talking to not just service providers but distribution players as well, in line with its core business model of leveraging channel partners to get its solutions to market.

The expansion of the company's typical partner base of service providers to include systems integrators and value-added distributors has also come with the need to help plug the "knowledge gap."

"Talking to traditional channel partners, one challenge is the hesitation and fear that switching from a purchase model to a subscription [model] will mean less revenue.

"They don't know how to start in this business or actually know how to sell as they are not infrastructure providers. But this is where Acronis can help in education and helping connect them to other industry players to enable quick entry to the market," he added.

However in the past six months, Jager said he has seen a drastic change in attitudes when it comes to interest in adopting solutions such as those offered by Acronis as part of an overall shift to being a cloud services provider.

"Data backup is of course a priority, but there is more interest in the cloud generally. I've never seen this many open-minded people telling me 'We need to do this, but don't know how, maybe we can work together do something about it'," he said.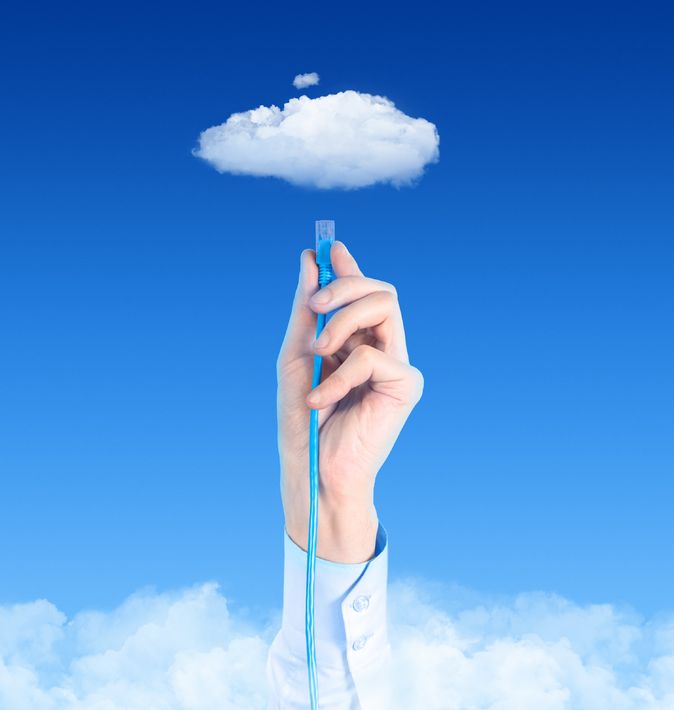 The road ahead

Asked about what issues would be dominating discussions in the months to come, Dedenis noted that the rise of mobility and increasing Internet access would be key ones for Acronis.

"Issues such as dealing with syncing and file-sharing is a fantastic opportunity, and the market is maturing very fast in Asia, driving the adoption of technology like Acronis Access, which offers secure file-sharing and syncing of mobile devices.

"We don't see many traditional competitors as strong as we are in Asia, and we will be addressing key security concerns with this product," he said.

There are also ongoing discussions about cloud-based infrastructure and technologies, which Dedenis argued will be the game-changer in providing significantly better solutions for SMBs.

"I call it a revolution not because the technology is new but rather due to the huge waves of change in what's possible for partners and consumers. Companies will become better with better integrated tools at a lower cost.

"It has been a while since the IT industry created something that's better and cheaper, and this will be key for SMBs to stay competitive," Dedenis said.

Jager shared that one interesting recent development was the unexpected impact of Microsoft stopping support for its Windows XP operating system.

"But XP still had 20% market share in the region. We knew that we could help with backup and migration, but we never thought our partners would take this up in such a big way.

"They said 'We now have the ultimate backup and migration solution'. It's a backup solution but it is also taken as a migration solution, and although we knew that the capability was there, we didn't anticipate just how good an alternative it was for migrating XP users," he said.

Asked what can be expected from Acronis in the near future, Dedenis said that come early 2015, the company will be unveiling a "significant technology update."

"We will be releasing a new generation of data protection solutions, not 'marketing new' but really 'new' innovative technology which is designed to address a new set of challenges that companies are facing as cloud-based services and environments mature," he declared.
Related Stories:
Complexity and data growth key challenges for SMBs: Acronis
'In the future, there'll be no money … only data'
Acronis, Avnet join forces on disaster recovery front
For more technology news and the latest updates, follow us on Twitter, LinkedIn or Like us on Facebook.


Keyword(s) :
Author Name :