NTT Communications Enterprise Cloud now available globally
By Digital News Asia March 4, 2013
IaaS offering Enterprise Cloud now globally available
Plans to add three more data centers in Australia, Malaysia and Thailand
NTT Communications Corporation (NTT Com), a wholly-owned subsidiary of the NTT Group, has announced the global availability of the NTT Communications Enterprise Cloud, its virtualized Infrastructure as a Service (IaaS) offering, with the availability of data centers in the United States, the United Kingdom and Asia Pacific.

NTT Com launched its Software-Defined Networking (SDN)-based Enterprise Cloud via data centers in Japan and Hong Kong in June 2012. The addition of data centers in England, Singapore as well as Virginia and California in the United States, makes the Enterprise Cloud available on a global basis, the company said in a statement.

Three more data centers in Australia, Malaysia and Thailand are also slated to open in March to further enhance global coverage, it added.

Since launching Enterprise Cloud last year, NTT Com claimed it has gained clients and seen strong interest from global enterprises which view its Enterprise Cloud as a flexible extension of their own data centers, enabling them to connect existing private networks to the cloud and gain additional cost-optimized and secure compute capacity.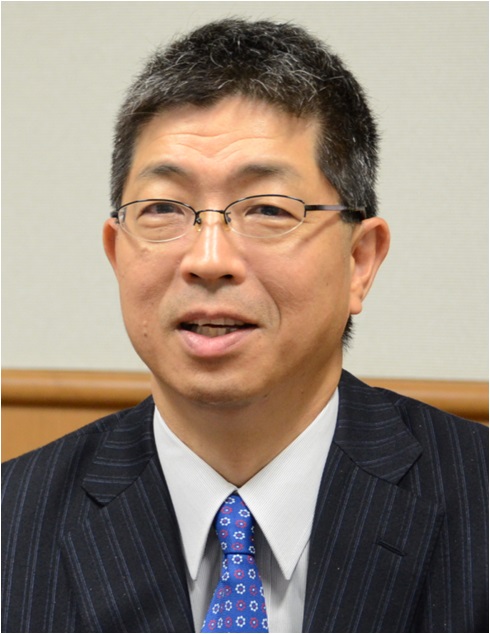 The company added that as a global provider with multiple data center locations, it is able to offer clients cloud-based services where they need them most, while enhancing self-management and maintaining single, minimal-resource contracts with single-support contact.

"NTT Com understands the enterprise client, their struggles, goals and needs," said Motoo Tanaka (pic), senior vice president of Cloud Services at NTT Com.

"Enterprise Cloud is a full-layer, self-manageable virtual private cloud that is now global, and growing to incorporate virtualized networks in eight countries and nine locations by March of this year," he added.

NTT Com uses virtualization technologies for both compute and network resources including Openflow standards for its path-breaking virtualization of the network.

Providing the necessary connections within and between NTT Com's data centers, SDN technology enables upward and downward-scalable Bandwidth on Demand (BoD), a key to offering Recovery as a Service (RaaS), and provides a portal for customers to view and use globally distributed data centers as a single pool of resources, the company said.

Its features include:
Global solutions: With service in eight countries (nine locations) by March 2013, Enterprise Cloud offers seamless global linkage, supported by global data backup, meeting the needs of multinational businesses, especially those with strategic developments in Asia Pacific.
Cost optimization: Clients architect their cloud according to need, enabling just the right resources to be utilized and pay-per-use invoicing.
Flexibility and scalability: Clients have 100% guaranteed compute resources and can begin with as little as 1GHz CPU, 50GB storage and 1GB memory, increasing incrementally to meet their overall requirements. With SDN/Openflow, BoD allows for faster backups.
Simplicity: An SDN-driven portal gives clients a single dashboard to obtain real-time resource use; to configure virtual machines, firewalls and load balancers; and to make other add/ modify/ delete (AMD) changes without opening a support ticket.
Free access to service: Clients who use NTT Com's Arcstar Universal One, Multi-Protocol Label Switching (MPLS)-based Virtual Private Network (VPN), which reaches more than 140 secure data centers worldwide, gain access to the Enterprise Cloud over this connection without charge.
High availability: Enterprise Cloud features Service Level Agreements (SLAs) of 99.99% availability and advanced security through a variety of options.
To illustrate the benefits, Tanaka highlighted four un-named clients already using the Enterprise Cloud platform:
One manufacturer realized dramatic results after integrating systems to the cloud that had become scattered as a result of rapid globalization: From 1,700 servers to 500 servers and 500 virtual machines; from 200 locations with an on-premise system to 50; and from 20 network carriers to one.
A global retailer looking to support rapid business growth due to mergers and acquisitions (M&As) and geographic expansion moved from separate procurement of servers and data centers to a single information and communications technology (ICT) platform using 50% fewer network carriers, with integrated management and uniform services for newly launched stores throughout the world.
A large media company seeking to strengthen business continuity planning (BCP) and business efficiency was able to reduce its overconcentration of data centers in one metropolis and total cost of ownership (TCO) for ICT systems by migrating from a system with 500 servers to an integrated platform using cloud hosting and 90 servers.
Another retailer growing rapidly due to M&A needed to reduce IT costs and sought to benefit from centralized operations; it did so by exchanging its ICT assets (including 500 servers) for cloud hosting, reducing its data centers from five to one and realizing system optimization through an integrated customer portal.
A second manufacturer aiming to outsource its ICT assets, achieve greater ICT resource flexibility and reduce its CO2 footprint transitioned from an overall system of 1,500 virtual and physical servers scattered among multiple data centers to an entirely cloud-based platform.
For more information, click here.
Related Stories:
A holographic view of enterprise IT in 2013
Keyword(s) :
Author Name :