Smartphone rebate intended for lower-income group: MCMC
By Digital News Asia December 28, 2012
Plenty of sub-RM500 phones available, says MCMC, and target is lower-income group
Regulator also announces minor grant scheme of RM1,000 each for online businesses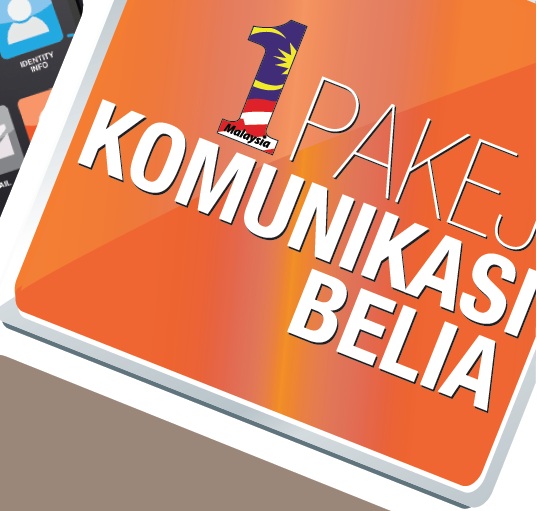 IN the wake of criticism over the RM200 rebate for youths to purchase smartphones, the Malaysian Communications and Multimedia Commission (MCMC) said the incentive was really meant for those who otherwise could not afford it.

The so-called Youth Communication Package was announced by Prime Minister Datuk Seri Najib Tun Razak as part of Budget 2013 tabled in September this year to encourage more youths, especially those in rural areas, to enjoy the nation's broadband facilities, the industry regulator said in a statement.

The scheme will be implemented by participating cellular companies (celcos) and coordinated by the MCMC.

Youths who qualify for the RM200 rebate will be able to purchase selected 3G smartphones costing up to RM500 from selected dealers and agents appointed by service providers.

With the rebate, they are expected to pay no more than RM300 to own a new 3G smartphone.

[RM1 = US$0.33]


"The idea is to spread the incentive across to those who do not yet use smartphones," said MCMC chairman Dato' Mohamed Sharil Tarmizi (pic).

"We really want to help those who cannot afford to change phones to upgrade from their old 2G phones to a basic 3G smartphone. Those who can afford phones priced above RM500 are really not in the intended category or target market.

"Some of those phones can reach prices of over RM2,500 without contract. A RM200 rebate does not even make a dent, but if the phone is priced at RM500, a RM200 rebate goes a long way.

"Again, the target is the lower income group and youths," he said, in refuting allegations that the RM500 price limit was low.

Youths aged 21 to 30 will be able to start applying for the RM200 rebate off selected 3G smartphones from celco-nominated registered dealers, the MCMC said.

Although the scheme is targeted at the lower-income group, any youth of the requisite age whose monthly income is lower than RM3,000 is eligible.

Applications for the Youth Communication Package or Pakej Komunikasi Belia, under the National Broadband Initiative, can be made by registering online at http://nbi.skmm.gov.my/ starting Jan 1 2013.

The scheme is on a first-come, first-served basis and will be for the first 1.5 million eligible youths who may claim their smartphones while stocks last.

"From studies conducted by the MCMC, over 90% of users are in the prepaid segment. Celcos don't provide smartphone incentives in this segment; they only give mobile phone incentives for postpaid contracts," Sharil said.

Additionally, as to the criticism on the phones out there, there are over 20 models of branded phones which are 3G-enabled, the MCMC said (see below).

The participating celcos and mobile virtual network operator (MVNOs) will offer no less than five and perhaps up to 10 or 12 models under the initiative via their dealership outlets.

Members of the public should look out for the "Pakej Komunikasi Belia" logo that will be displayed on banners and buntings at these outlets. They should also check websites of the service providers for the list of smartphones and participating dealership outlets, the MCMC said.

Meanwhile, owners of small online businesses between the ages of 18 and 65 will be able to start applying for the Get Malaysian Business Online (GMBO) RM1,000 grant also from Jan 1 2013 onwards at the link above.

Small online business entrepreneurs who have registered websites with the '.com.my' and '.my' domains, for instance, and fulfil all terms and conditions, will receive an RM1,000 grant from MCMC.

The money will be credited directly into the successful applicants' local bank accounts. It is expected that up to a maximum of 50,000 eligible entrepreneurs of small online businesses will apply for the grant, the MCMC said.

The list (in alphabetical order) of smartphones that will be offered are as follows:

1) Alcatel 993D
2) Alcatel OneTouch Glory 2
3) Alcatel OneTouch Inspire 2
4) The Buzz Phone
5) HTC Wildfire
6) Huawei Ideos X3
7) LG Optimus L3
8) Ninetology Black Pearl II
9) Ninetology Palette
10) Nokia 2730
11) Nokia 7230
12) Nokia Asha 305
13) Nokia Asha 308
14) Nokia Asha 311
15) Nokia C2-03
16) Nokia Lumia 610
17) Samsung Galaxy Chat
18) Samsung Galaxy Mini
19) Samsung Galaxy Pocket
20) Samsung Galaxy Y
21) Sony Xperia Tipo
22) ZTE Acqua
23) ZTE V790

Note: The above is as at Dec 26 2012 and the available models will be updated from time to time in the Service Provider's website. The brand, model and quantity offered may differ amongst different service providers.

Related Stories:

Budget 2013 smartphone rebate: A stupid thing to do

The smartphone rebate just got stupider



For more technology news and the latest updates, follow @dnewsasia on Twitter or Like us on Facebook.

Keyword(s) :
Author Name :