Minimal impact to broadband, Internet infrastructure during MCO: MCMC Chairman
By Edwin Yapp April 18, 2020
Fixed broadband traffic spiked to 807.5 TB, up 79% just during March 9-March 29 period
NFCP progresses as usual, unaffected by current situation which amplifies need for it
BUSINESSES and consumers in Malaysia need not worry about the performance of the country's broadband infrastructure despite the increase in traffic the nation has experienced during the four weeks it has been on partial lockdown, said the Malaysian Communications and Multimedia Commission (MCMC).
Speaking to Digital News Asia (DNA) in an email interview, MCMC chairman Al-Ishsal Ishak (pic, above) said that although the industry regulator observed nearly a one quarter increase in combined mobile and fixed broadband bandwidth during the first two phases of the Movement Control Order (MCO) period (between March 18 and April 14), all critical Internet-based infrastructure in Malaysia remains robust and intact
Al-Ishsal said this increase is expected because more Malaysians turned to online services such as video streaming, gaming and peer-to-peer communication [including social media] as they spent more time at home during MCO, either working from home (WFH) and/ or staying at home.
First instituted on March 18, the government enforced the MCO that mandated all businesses and government agencies to cease operations for an initial two weeks, which was then prolonged by another two and since then further extended to 28 April.
Those exempted from this ruling cover essential services that included telecommunications, Internet and banking online services, public transport and utilities, supermarkets and grocery shops selling daily necessities. During this period, Malaysians nationwide are required to stay home and should only go out to shop for what is needed, and return immediately to their homes thereafter. Those violating this MCO order have been fined or arrested.
Diving deeper into the Internet usage statistics, Al-Ishsal noted that the MCMC had observed an increase in combined broadband Internet traffic of 23.5 %, when comparing the period between March 9 to March 15 (the week before the MCO) and from March 16 to March 22 (first week of MCO).
The traffic, as expected, grew at a higher pace at 8.6% in the second week of the MCO, between March 23 and March 29, compared to the first week. The third week however saw a decrease of 1.6% in Internet traffic utilisation, the chairman added.
On a more macro level, the average country-wide monthly mobile broadband traffic recorded in 2019 was 444.2 terabyte (TB). This increased to 467.3 TB between March 9 and March 29, up 5.2% percentage points, according to the MCMC.
As for fixed broadband, the average monthly figures stood at 451.7 TB for 2019 but spiked to 807.5 TB, up 78.8% percent just during the March 9 to March 29 period.
"With the implementation of the MCO, everyone is currently adopting the WFH policy, which means that network traffic has shifted from business to residential areas. This is why the government's stimulus package, known as the Pritihatin Economic Stimulus Package, is important as it has been introduced to support this growth," said Al-Ishsal.
On March 27, six telco operators – Celcom Axiata Bhd, Digi Telecommunications Sdn Bhd, Maxis Bhd, U Mobile Sdn Bhd, Telekom Malaysia Bhd, and TIME dotcom Berhad – pledged to come together to invest US$229 million (RM1 billion) to support Malaysia's Internet infrastructure during the MCO period.
The total sum comprises free internet for all customers, worth more RM600 million (US$259 milion) and RM400 million (US$173 million) to support increased demand and provide continued network availability and capacity.
[RM1 = US$0.23]
There were reports that as Malaysia's Internet usage surged during the MCO period, users experienced degradation in the quality of service as a result. And on Apr 10, Telekom Malaysia reported that damage to submarine cables was causing reduced Internet speeds, especially for certain sites based out of the United States and Hong Kong.
The telco said the consortium of operators which maintains the Asia Pacific Cable Network 2 (APCN2) has detected some faults in the submarine cables at Segment Three, between Chongming to Lantau connecting Malaysia to Singapore, Hong Kong and San Jose, in the US. The issues have since been resolved.
Benefits of investment
Quizzed as to how this investment will benefit the country, Al-Ishsal said the primary goal of the money is to cater for an increase in Internet traffic demand and to ensure uninterrupted connectivity for all.
"[All the above] operators have put in additional investments on top of original plans to upgrade the network capacity, which includes adding new and upgrading older communication equipment on towers," he said.
"Additionally, they will also look into traffic management in order to optimise user experience, prioritise essential applications and services, and ensure productivity for the business community by enabling their staff to WFH.
"The MCMC is working with the telcos to ensure their services are carried out on the ground level to ensure uninterrupted essential communication services are available to citizens," he stressed, noting that these efforts are not just concentrated in urban areas but in sub-urban and rural Malaysia as well.
Asked what the breakdown of the RM400 million entailed and what quantum each operator is putting in, Al-Ishsal explains that operators aren't bound to reveal such details.
However, he stressed that the "major operators pledged their funds as additional investment in capital and operational expenditure to secure network availability and reliability through the MCO period and beyond."
"Some of the investments will also be used for purchasing additional equipment to support the network upgrades, such as high-speed switches and other items needed to bolster the networks. The funds will also be funnelled towards human capital to ensure sufficient on-site engineers and technicians to support the upgrade programme that is set to last until the end of Q2 2020," Al-Ishsal explained.
When contacted, Digi declined to comment on specific investment amounts, noting only that it will invest to secure network availability and reliability, adding that "Digi's network has been built and engineered to perform in the event of emergencies such as this. We are closely monitoring network usage to manage customers' changing habits and the needs of our first responders," said a Digi spokesperson.
Industry insiders DNA spoke to note that the money these operators will use to fund these upgrades will likely come from budgets that they had already earmarked for capital expenditure, either from this year or the next.
Besides the aforementioned efforts, MCMC also points out that operators are collectively performing network optimisation and radio capacity upgrades at areas with high utilisation; performing traffic re-adjustment to cater to rising bandwidth demand in residential premises; and upgrading the wireless backhaul to fibre optic connections.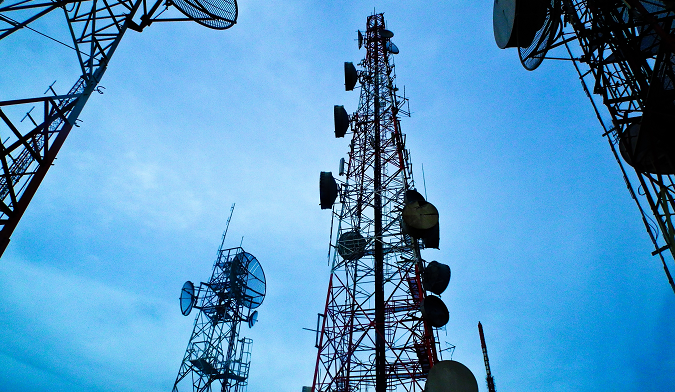 NFCP goes on
Meanwhile, Al-Ishsal also emphasised that the government's National Fiberisation and Connectivity Plan (NFCP) will not be severely disrupted by the ongoing MCO.
"At present, the MCMC expects all projects on the ground to be implemented as planned, with no significant delays. All projects are on track for implementation in 2020, as these form a key part of the economic stimulus package announced by the government," said Al-Ishsal. "These projects will be completed in stages between 2021 and 2023."
The industry regulator said there are currently six projects that focus on the deployment of infrastructure for fixed and mobile networks, namely NFCP 1 to 6. Given the government's MCO, the deadline for the Request for Proposal (RFP) for NFCP 2 that was issued on Nov 15, 2019 has been extended from March 31 to May 5.
NFCP 1 is expected to be completed within 12 months for 147 sites, and 24 months for the remaining five sites, which are situated in remote areas. NFCP 2 involves the installation of network facilities and the deployment of network services for the provisioning of public cellular services to at least 500 locations.
MCMC also points out that during the MCO, all Pusat Internet (Internet Centres) and all public wi-fi hotspots in selected Pusat Internet are also closed.
Related Stories :
Keyword(s) :
Author Name :