Moving Walls looks to raise US$4mil, aims to keep advertising real
By Zafar Anjum November 7, 2016
Offers Asia's first unified online platform for Digital Out-of-Home market
Platform transparency a counter to dark side of digital media - ad frauds, bots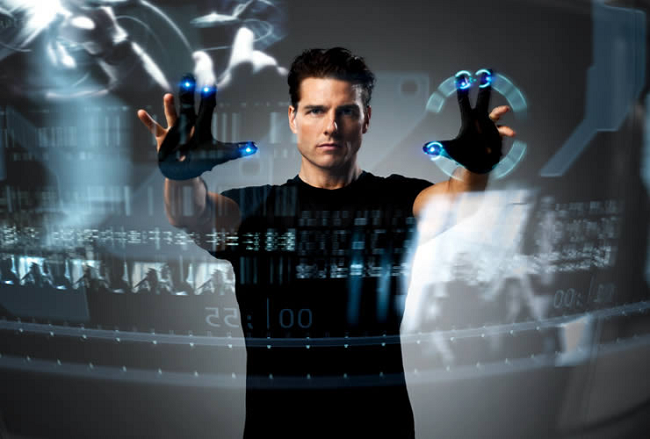 MOVING Walls Pte Ltd (Moving Walls), a data and technology-led media company that was founded in Malaysia in 2012, is looking to raise US$4 million in a Series A round.

Its founder and CEO Srikanth Ramachandran was speaking exclusively to DNA on Thurs, 3 Nov in Singapore at the launch of Asia's first unified online platform for the Digital Out-of-Home ("DOOH") market, which allows media buyers to plan and place advertising across thousands of billboards in Asia's outdoor media market, and accurately measure target audience viewership.

A former executive with IBM, Ramachandran is a successful global entrepreneur with residency in Malaysia and Singapore. Satyam Computer Services Limited, an NYSE-listed company (now acquired by Tech Mahindra), had acquired his earlier startup in the analytics space, Knowledge Dynamics, in 2005.

His new product, Moving Audiences, is Asia's first unified online platform for the Digital Out-of-Home ("DOOH") market, which allows media buyers to plan and place advertising across thousands of billboards in Asia's outdoor media market, and accurately measure target audience viewership, was unveiled today in Singapore. It provides Aggregation, Automation, and Attribution to OOH media. Ramachandran believes that uniting media owners across the region, encourages a transparent and efficient outdoor advertising trading system.
[Paragraph edited for accuracy.]

"Moving Audiences is the first platform in the region to allow media buyers to plan and buy timeslots for DOOH billboards across borders," he said. "It uses an advanced algorithm which links the screens to determine which are available at what time and at what price. Media owners will be able to see which of their billboards are taken up at any time."


Inspiration came from Blade Runner, Minority Report
Inspired by films like Blade Runner and Minority Report, Ramachandran thought of making billboards 'digital' and connected to fight back the media onslaught by digital companies like Google and Facebook. He also alluded to the dark side of digital media that people often don't talk about: ad frauds and bots rule the Internet. 85% of online ad impressions could be fraud, he said, quoting figures from Kraft.

"What could we do to change advertising in the real world?" he posed at the launch. "How do we bring surround sound effect to the DOOH sector? Is automation our foe or friend — that's the basic question media owners face."

Automation is here to stay, and it is better that media owners embrace it, he advices. The solution was Moving Walls — an online platform that utilizes public and private data about the movement of people, face recognition technology, segmenting of the consumers, and big data technology to deliver value to advertisers and media owners.

Why didn't anyone think of this idea before? "Because of my journey in technology and because I am a media owner, I could understand the pain-points of the industry. I saw it from that side of the world where OOH (out of home) media owners were not necessarily tech-friendly," he said. "And tech people could not engage them in a productive manner."

Ramachandran's industry peers knew that he was not selling them hardware or software or data. But that he was trying get them to become more productive and add greater value to advertisers so that everyone wins.

He said that the product (Moving Audiences as a platform) was built in Malaysia over the last two years. The main sauce that juices up the platform — its population and segments prediction algorithm, is patent pending.

Making strides in 3 years
In his interview with DNA, Ramachandran, an Indian national with Malaysian and Singaporean residency, said that his three and half year old venture, Moving Walls Sdn Bhd, had raised about US$1 million in a Pre-Series A round through high net worth individuals. The company was also selected by Malaysia Debt Ventures to receive a venture debt loan.
[Corrected: An earlier version incorrectly identified Ramachandran as a Malaysian.]

Today, the company operates out of Malaysia and Singapore and has 40 employees across 11 nationalities.

Initially, media owners were apprehensive about whether the transparency that Moving Walls promised was good for their business or whether it would cannibalize their existing business. "We gave them the confidence that by using our platform, they would see a net increase in sales," he said.

The promise worked and today, according to Ramachandran, 28 media owners who control over 2,000 digital billboards in five Asian countries have already agreed to trade their inventory on the Moving Audiences platform, including SPH, Southeast Asia's largest media company, and MediaCorp.

Playing a strong hand in Asia
Even though the company is headquartered in Singapore, its major operations are in Malaysia. Why did Ramachandran chose Malaysia over Singapore? "Malaysia is a bigger market for DOOH and offered a lot of room to experiment," he said.

In Singapore, the company has access to 965 screens in 150 locations but in Malaysia it has 1,700 screens.

Since its incorporation in June 2013 in Singapore, the company has made great progress. It has already become the largest network of digital billboards in Asia with a presence in Singapore, Malaysia, the Philippines, Indonesia and Thailand.

Stepping out of SEA, Moving Walls has just started its India operations a few weeks back. Ramachandran sees India as a market with huge potential. "Right now, the DOOH market is non-existent in India but it is going to explode soon. According to PwC figures (see table), it will be a US$200 million market by 2020," he said.
After India, he plans to start operations in Indonesia, which is the largest economy in SE Asia.
By April next year, he also plans to open up the platform to SMBs (Small and Medium Businesses). Right now, it is only open to agencies.
"Driven by the growth of digital displays, the global market for outdoor advertising is poised to reach US$45 billion by 2020, with the Asia Pacific region becoming the largest and fastest growing market (according to various industry analysts)," said Ramachandran.

Closer to home, the OOH media in ASEAN and Asia is expected to continue growing. Based on a 2015 PwC report, the OOH advertising market in Singapore, Malaysia, Indonesia, Philippines, Thailand and Vietnam will rise from US$944 million to US$1.3 billion in 2020.

The G.O.D.S sale to entice buyers
In conjunction with the Singapore launch, Moving Audiences announced it is offering US$20 million of billboard space across the region through The Great Outdoor Digital Sale ("The G.O.D.S.") next week. Media buyers will enjoy up to 65% discount to rack rates for advertising space booked for 2017, Ramachandran said.
"My success would be the day I see a Minority Report scenario working that Moving Walls has created. Then I would think I have brought the concept alive in the real world," said Ramachandran. "But that's not all. We have to chase the financial matrix too. Really, we have to find a balance between technology innovation and programmes like the G.O.D.S sale which will deliver on revenue and profitability and deliver on clients."

For more technology news and the latest updates, follow us on Twitter, LinkedIn or Like us on Facebook.
Keyword(s) :
Author Name :