Mission school St Mary's KL to be EduNation pilot
By Digital News Asia September 23, 2013
St Mary's KL to be pilot school for Malaysia's first social media platform dedicated to education
46 tablets sponsored by Ninetology to support new pedagogical approach for teaching & learning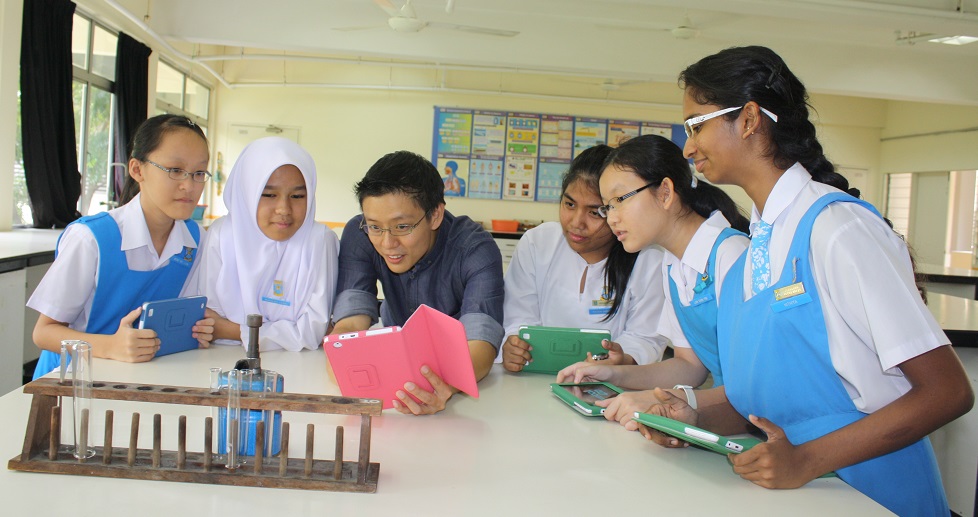 ST MARY'S KL, a government-aided mission school founded in Kuala Lumpur in 1912, is set to be a pilot school for the EduNation programme, a social media platform dedicated to education, thanks to the sponsorship of 46 tablets by Ninetology Marketing Sdn Bhd.

The St Mary's KL secondary school currently accommodates 1,243 students and 65 teachers, Ninetology said in a statement.

The EduNation Programme is expected to expose students to a new pedagogical approach using technology for teaching and learning, the company said.

Teaching videos for Mathematics, Science, Economics, Accounting and languages such as English and Bahasa Malaysia, as well as online exercises and test papers, can now be conducted on a social media platform so that participating students will be able to practise their comprehension on subjects and concepts.

"In today's new work environment, high IT knowledge and the know-how of using digital media should not be limited to only those studying IT as a career option," said the school's principal Goh Hai Bee.

"All of our children need strong skills in IT. From doctors to engineers, lawyers and teachers; we all need these skills," she added.

EduNation is the brainchild of Edmond Yap, who set up the volunteer-driven organisation to give Malaysian students equal access to a free, complete educational ecosystem. His objective is to revolutionise Malaysian education in the digital era, Ninetology said.

"EduNation is Malaysia's first social media platform dedicated to education. The idea is to enable any student in need of academic assistance to be connected to parents, teachers, volunteers and fellow students to receive free real-time tuition powered by the Malaysian community," said Yap, 'chief education guy' at EduNation.

Ninetology is donating 46 units of its latest tablet model Outlook Pure worth RM599 each to the school. The company, with the help of one of the school's teachers, conducted a trial run for two weeks.

"We are delighted to be part of this very meaningful programme," said Ninetology chief executive officer Sean Ng.

"We find the programme to be in line with our very own corporate social responsibility initiative … and wish the school and EduNation great success and hope many more students will benefit from it," he added.

Related Stories:

EduNation promises 'free tuition for every Malaysian child'

The reality of Malaysian schools at odds with nation's aspirations

Red Hat completes 1BestariNet cloud platform 6mths ahead of schedule

Maxis launches eKelas portal, education space gets crowded


For more technology news and the latest updates, follow @dnewsasia on Twitter or Like us on Facebook.
Keyword(s) :
Author Name :