Malaysian Tech sector thrilled as RISE moves to KL in 2022
By Digital News Asia December 8, 2020
Attendance of 16k tech delegates into Malaysia to boost digital ecosystem
Over US$123mill estimated economic impact across 3 years of RISE held in KL
PIKOM, the National Tech Association of Malaysia, is thrilled that Malaysia Digital Economy Corporation (MDEC), Malaysian Convention and Exhibition Bureau (MyCEB), PIKOM together with industry leaders and government partners have successfully brought RISE, one of Asia's largest tech conferences to Malaysia for a three year term from, 2022-2024.
To be held in March 2022, RISE is one of the high-profile tech events that brings together the world's tech founders, investors, startups as well as multinationals with an attendance of over 16,000 from more than 100 countries around the world. The event will also be joined by journalists from major global media outlets, and thousands of attendees, to create unparalleled networking potential.
PIKOM and the tech industry players are excited to see Malaysia hosting such an important tech event. It demonstrates that the international tech community is confident in Malaysia's location as a strategic, safe and investor-friendly destination for well-known information and communications technology (ICT) companies. The industry feels it will certainly attract new investors and players in the digital field into the country amidst the economic uncertainties.
Malaysia has an advantageous position as it is in the central geographical location of ASEAN; multicultural and multilingual tapestry; industry-ready talent pool; thriving startup ecosystem; and foreign direct investment (FDI) friendly policies and legal systems which make it a magnet for foreign investors to strengthen their links with local enterprises.
Over the past almost 25 years, an infusion of digital investment in the country's economy has paid off as multinational companies have come to recognise and trust the country's potential in the digital economy.
As of 2018, Malaysia's MSC Malaysia investment, or now known as the digital investment sector has attracted investments surpassing US$78.6 billion (RM320 billion). It has also seen the creation of 182,538 new high-value jobs and the emergence of a domestic ICT industry worth over RM40 billion.
For 2019 alone, Malaysia's digital economy continues to be a key driver for growth, contributing 19.1% to the national economy, up from 18.7% in 2018 and is expected to exceed the projected target of 20% by 2020. (According to the Department of Statistics, Malaysia)
At the same time, MDEC is also actively encouraging Fourth Industrial Revolution (4IR) by promoting the use of emerging technologies such Artificial Intelligence (AI), Internet of Things (IoT), Big Data Analytics (BDA), fintech, blockchain and drone tech in all industries to transform the country to an innovative digital economy. All these efforts will continue to bolster the digital economy with the government also taking specific steps to ensure the growth of the digital economy is inclusive and achieves shared prosperity for all.
According to Chairman of PIKOM, Danny Lee (pic), "A lot of hard work was put in place by the tech industry and partners to bring RISE to Malaysia. We are indeed very excited that the efforts have come to fruition. We expect RISE to receive greater support from industry partners with this announcement. We would like to congratulate MDEC, MyCEB and PIKOM for successfully bringing the event to Kuala Lumpur, Malaysia."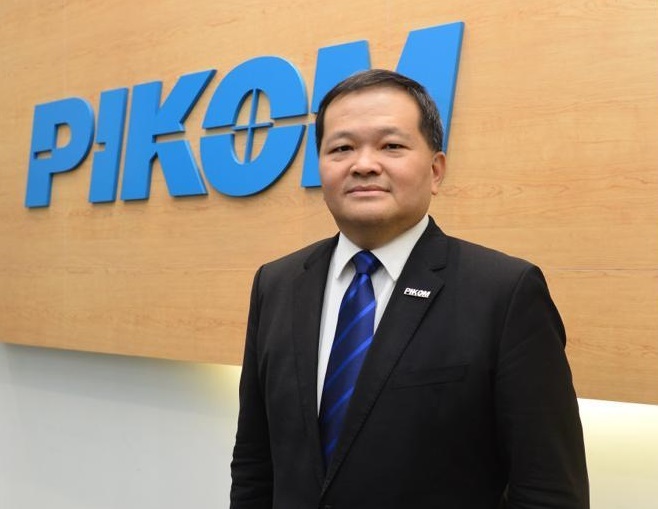 Sean Seah (pic), PIKOM Deputy Chairman and Chair of PIKOM's Venture Investment Chapter says, "PIKOM has been working very closely with MDEC, MyCEB and other industry partners for the past two years to bring RISE to Malaysia. With the success it has had in Lisbon and Toronto through related events like Web Summit and Collision, RISE will build stronger tech entrepreneurship and related business ecosystem in Malaysia as well."
RISE in Kuala Lumpur is estimated to have an economic impact of more than RM500 million over 3 years through tourism, job creation and foreign investments into the tech and startup ecosystem. Visually seeing RISE 2022 as a physical event, Kuala Lumpur is expected to welcome guests from around the world to potentially stay at least close to a week, generating income for hotels, flights, F&B, ancillary programs and tour packages.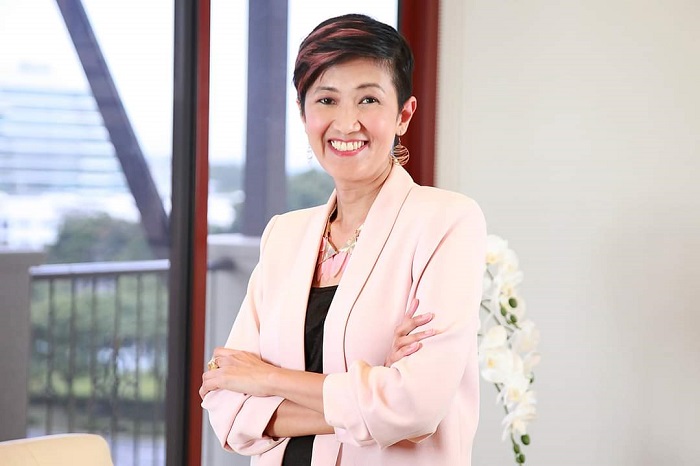 Surina Shukri (pic, right), MDEC CEO said, "MDEC welcomes the announcement that RISE will be in Kuala Lumpur, Malaysia in 2022. It is a recognition of the great collaboration between the government, agencies and industry to build a leading digital economy in the region since 1996. The landing of RISE in Kuala Lumpur will accelerate the achievement of Malaysia 5.0, where people are at the center of 4IR technologies, driving shared prosperity and firmly establishing Malaysia as the Heart of Digital ASEAN."
Malaysia has proven capabilities in delivering world-class events such as the World Congress on IT (WCIT) in 2008, which was a towering testament to public-private partnership between PIKOM and MDEC that attracted over 3,000 C-level delegates from over 80 countries to attend the largest tech event during that time.
The bid to bring RISE to Malaysia received support from, KL Society, Cradle Fund, Malaysian Global Innovation and Creativity Centre (MaGIC), Selangor Information Technology and Ecommerce Council (SITEC), Malaysian Business Angels Network (MBAN), Asian Oceanian Computing Industry Organisation (ASOCIO), Malaysian Venture Capital and Private Equity Association (MVCA), Malaysian Technology Development Corporation (MTDC), Cyberview, Vynn Capital, PitchIn, WTF Accelerator, Nexea Angels and many more industry partners across sectors.
Keyword(s) :
Author Name :