Industry bodies wish to have closer engagement with next MDEC CEO
By Karamjit Singh December 11, 2018
Globally, nations are in a race to digitise to enhance their competitiveness
Need to ride on momentum MDEC has built, putting Malaysia on the map
WITH the key question still on everyone's minds being over the identity of the incoming chief executive of the Malaysian Digital Economy Corporation (MDEC), one thing is for sure, there will be no lack of advice that the incoming CEO will receive. Just as how Gobind Singh Deo, Minister of Communications and Multimedia for Malaysia was inundated with advice, opinions and cautions.
Infact, Gobind still is, with the most recent being a book filled with advice, hopes, expectations of industry leaders from technology, media and the creative arts. No doubt, it will be part of his holiday reading.
But there will be no luxury of a holiday for the incoming MDEC chief executive, who will have to hit the ground running, both to match outgoing CEO Yasmin Mahmood's pace and more importantly to help Malaysia realise its ambitions of being among the leading digital economies in the world.
As it is, Malaysia has lost ground this year. At least according to the IMD's 2018 World Digital Competitiveness rankings where Malaysia placed 27th out of the 63 economies ranked. The country was ranked 24th a year earlier.
And no doubt, images of thousands of Malaysians cramming into police stations to pay their fines at steeply discounted rates do not help. Nor do images of even larger numbers of sports fans standing in the sun trying to buy football tickets, as witnessed just over the weekend in Kuala Lumpur.
Both are examples of actions that can so easily be digitised by any number of MSC Malaysia companies. As the leading agency and ministry for Malaysia's transition to a digital economy, both the incoming MDEC CEO and Gobind need to ask themselves what more their organisations can do and what more must they do.
The top countries in the world are in a race to digitise, not because it is sexy to do or popular with voters but because it strengthens their business and economic competitiveness.
Fortunately, for the incoming CEO, he will not have to do it all himself as industry bodies, Pikom (National ICT Association of Malaysia), MBAN (Malaysian Business Angels Network) and TeAM (Technopreneur Association of Malaysia) are keen to forge closer ties with him and MDEC to help drive a Digital Malaysia.
Dr Sivapalan (pic, top right), as president of MBAN, shares three key points he and MBAN want to see including driving deeper digital adoption amongst brick & mortar Malaysian companies:
Firstly, we would like to have better engagement with the next CEO. In the past we didn't have much engagement as MDEC was more focused on getting VCs to set up in Malaysia. They did that well but with active participation of angel investors in the ecosystem it will be even better for the VC industry, so more engagement with angels is important.
The second thing the new CEO must look at is moving Malaysian industry higher up the value chain and attracting more high tech industries to Malaysia. Because digital plays a huge role in Industry 4.0, MDEC needs to work closely with MIDA to attract the right kind of industries to Malaysia as this will also benefit the digital companies who can offer products and services to these companies.
Lastly, trying to get our old economy companies to adopt digital has also been a challenge but more must be done here, if not many of them will be left behind and their contribution to the economy will dwindle. Malaysia needs to be more like Germany and Japan and not like Vietnam or Cambodia. We need to phase out low value industries and create more high value industries that adopt digital technologies to improve productivity and innovation.
Meanwhile Ganesh Kumar Bangah (pic, right), chairman of Pikom makes two key points including urging the new CEO to maintain the momentum MDEC has created:
With the Southeast Asia (SEA) internet economy expecting to grow from US$72 billion to US$240 billion over the next six to seven years (according to the Google-Temasek e-conomy SEA report), the new CEO has to further intensify and focus on driving the efforts and initiatives started and implemented by the previous CEO to ensure that Malaysia becomes the technology capital of SEA. Although strategies may need to be tweaked and improved, the new CEO should not make complete u-turns and should instead ride on the momentum that MDEC already has in putting Malaysia on the map.
One of the issues faced by industry today is the overlap and duplication of policies and programs implemented by the various ministries which has ultimately resulted in a lack of cohesive direction to continue to grow the Malaysian digital economy. In the age of New Malaysia, the new CEO should look at engaging with industry more to get feedback by spending more time with industry associations to ensure that the policies and programs implemented by the new Pakatan Harapan government can actually help the industry and get the support and buy-in of the industry.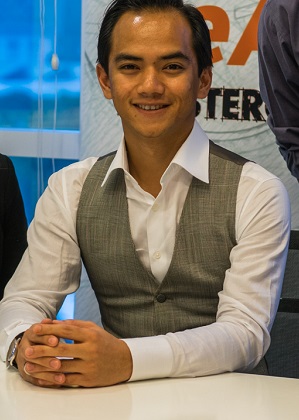 For TeAM and its president, Fadzli Shah Anuar (pic, bottom right), the feeling is that MDEC needs to choose one main focus because it cannot possibly be looking at helping Malaysian companies scale regionally while trying to bring in foreign companies and investors into Malaysia.
With its mandate to drive MSC Malaysia, TeAM firmly believes that you cannot have one agency helping Malaysian companies expand while at the same time getting companies and people to invest in Malaysia. It is best to focus on one role and in our opinion, MDEC should help companies expand to Malaysia, not help Malaysian companies expand out. If you look at the net effect, bringing in more investors, partners, programs from overseas will have bigger network effect for the local ecosystem, especially if you attract a big company with its technology, knowledge transfer and its own network. Among its roles MDEC is focused on helping our larger companies expand. TeAM is of the firm opinion that these larger companies have enough talent to execute their regional expansion themselves. Furthermore, helping these companies does not take a cookie cutter approach, which means MDEC can only help a handful of them. This is not overly efficient of MDEC.
Our biggest gripe with MDEC has been in how difficult it has been to get cross department support or to collaborate with more than one department. For example MDEC has different teams working on market access and on their GAIN (Global Acceleration and Innovation Network). It is hard for our members to collaborate with them both. We hope the incoming CEO will look to tighten cross department collaboration, both internally and with outside parties. This will lead to more fruitful outcomes for all parties.
It's likely the incoming CEO will have a full plate from day one. Hopefully the government will make the announcement of the new CEO as soon as possible so all parties can get to work to ensuring Malaysia lives up to its full potential and transitions to a leading digital economy.

Related Stories :
Keyword(s) :
Author Name :