GDCKL 2020: Building a Flight Path For Malaysian Drone Companies
By Dzof Azmi March 5, 2020
SME Corp hopes Malaysia can become Southeast Asia's drone hub
Potential for growth is there, but regulations are still unclear, trailing innovation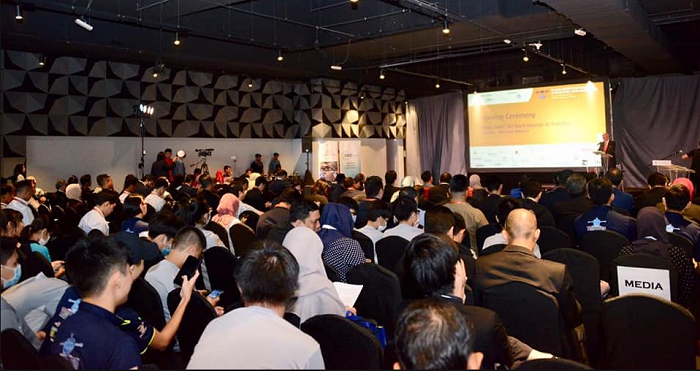 More than 30 local and international industry experts gathered in Kuala Lumpur for the Global Drone Conference & Hackathon 2020 (GDCKL 2020), as Malaysia continues to establish itself as a global test bed for emerging technologies and innovation. "The goal," emphasised Syed Hussien Habshee, SME Corporation Malaysia Chairman, who officiated the opening, "is to turn Malaysia into a drone hub in Southeast Asia."
Noting that the world is in the "midst of a global drone revolution", Syed Hussein said that the global drone services market is expected to be worth US$63.6 billion (RM267 billion) by 2025, with Asia-Pacific set to grow the fastest. No surprise then that he encouraged local entrepreneurs and SMEs to explore opportunities in five industrial verticals: agriculture, construction, energy, Infrastructure and public safety.
Syed Hussein highlighted that there were 15 local players involved in the drone industry while singling out FourFang and Aerofleye as companies that SME Corp hopes to further develop and grow, hopefully emulating the success found by global drone service provider Aerodyne, who recently announced a Series B funding of US$ 30 million.
[US$1=RM4.20]
From hardware to service providers
Tsuyoshi Habuchi, Terra Drone Head of South East Asia & Oceania, presented a more nuanced view of market growth, by dividing it into several areas: Hobby (potential global market size: US$20 billion), Industry, (US$30 billion) and Military (US$60 billion).
Tsuyoshi explained to the audience that the drone market originally was about hardware sales, but now drones are transitioning to being part of a more complete solution, as part of an overall service, replacing work currently done by humans.
Quoting his CEO Toru Tokushige, Tsuyoshi said, "Same as the PC industry, in the drone industry, hardware (airframes) will become just commodities and the solution market will be the one that creates added value."
He feels that that transition in Malaysia has yet to happen. "I think the total revenue of the existing Drone Service Provider (DSP) here is maybe US$20 million to US$30 million," he said, identifying active sectors as the power industry (where Aerodyne is already working with TNB), as well as construction.
"But the one thing that has not really caught on is inspection, (specifically for) Oil and Gas (O&G)," he pointed out. In other countries like Indonesia, Netherlands, Angola, and Australia, the use of drones in the O&G industry is significant. "But here there is no big player," he observed, "Which means there is big potential."
Technology a step ahead of regulation
SME Corp certainly hopes that this potential can be fulfilled by local players. Noor Azmi Mat Said, SME Corp Malaysia CEO, said that the number of companies will grow from the current 15, "We don't have specific targets, but if possible, at least ten more," he said.
He also hopes that these companies can take advantage of the High Impact Programmes 2 (HIP2) to bring solutions to the market. Under the 2020 National budget, RM1.2 billion has been allocated for digitalization initiatives with SME Corp hoping to earmark between RM500,000 and RM1 million for drone-related initiatives.
But a potential stumbling block is regulation, which is proving to be a tricky problem to grasp. "Whenever we address something, we (then) find there is a new requirement, because technology keeps changing," he said. "Technology moves forward at the speed of thought, but regulators can't."
The question is, whether the technology and the entrepreneurs can afford to wait if you as a nation wants to lead the way.
Related Stories:
Keyword(s) :
Author Name :