Fadzli Shah joins MDEC as chief strategy officer
By Digital News Asia April 24, 2019
Insights and experience will help shape MDEC's digital economy drive
Raised US$50 mil fund from HNWs and family offices to invest in disruptive startups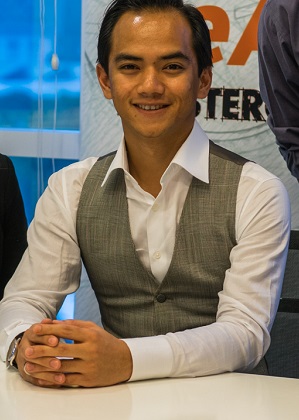 Malaysia Digital Economy Corporation (MDEC) has announced the appointment of Fadzli Shah Anuar (pic) as MDEC's new Chief Strategy Officer, effective from 16th April 2019.
Fadzli has an impressive and diverse track record across areas which include early stage startups, infrastructural project investment, and management consulting. As an entrepreneur and investor, he is especially passionate about technology enabled disruption of low innovation industries.
With two successful venture exits in Europe in the period between 2005 to 2009, he is also an active proponent of the localisation of proven business models into an ASEAN context. His history of building businesses is driven by a dedication to helping entrepreneurs capitalise on growth opportunities in ASEAN.
For the past three year, Fadzli has also been leading the Technopreneur Association of Malaysia (TeAM) as its President but will now step down to focus on his MDEC role.
Welcoming Fadzli, Surina Shukri, Chief Executive Officer of MDEC, commented "Fadzli's insights and experience will complement and help shape MDEC's digital economy drive and initiatives as we move forward to shape and elevate our ecosystems for the benefit of all Malaysians."
Prior to joining MDEC, Fadzli was attached to Team Venture Capital where he raised a US$50 million fund from High Net Worth (HNW) and family offices to invest in disruptive startups at Series B, primarily focused on energy, eCommerce, fintech and agriculture.
In 2011, Fadzli's startup, Voucheres, won the grand prize of US$121,000 (RM500,000) in a reality pitch competition called Make The Pitch in the show's inaugural season.
Fadzli holds a degree in Statistics, Computing, Operational Research & Economics from University College London (UCL), and also a Masters in Technology Entrepreneurship from London Business School/UCL.
Keyword(s) :
Author Name :