EY wavespace in Singapore to help companies innovate, transform
By Digital News Asia October 10, 2018
Focus on intelligent automation includes AI, machine learning, blockchain, RPA
Hackathon reveals future consumer in Singapore will use technology for empowerment
EY ON Oct 9 announced the expansion of its EY wavespace network of global growth and innovation centres, with a new centre in Singapore that will help companies innovate and transform their businesses for growth opportunities in the Asia-Pacific region.
Guest-of-honor Chee Hong Tat, Senior Minister of State, Ministry of Trade and Industry & Ministry of Education in Singapore, officiated at the opening of the centre.
EY wavespace in Singapore focuses on the disruptive technologies of intelligent automation, including artificial intelligence (AI), machine learning, blockchain and robotic process automation (RPA), among other digital capabilities. The centre seeks to combine EY insights in disruptive technologies with deep industry domain knowledge and market experience.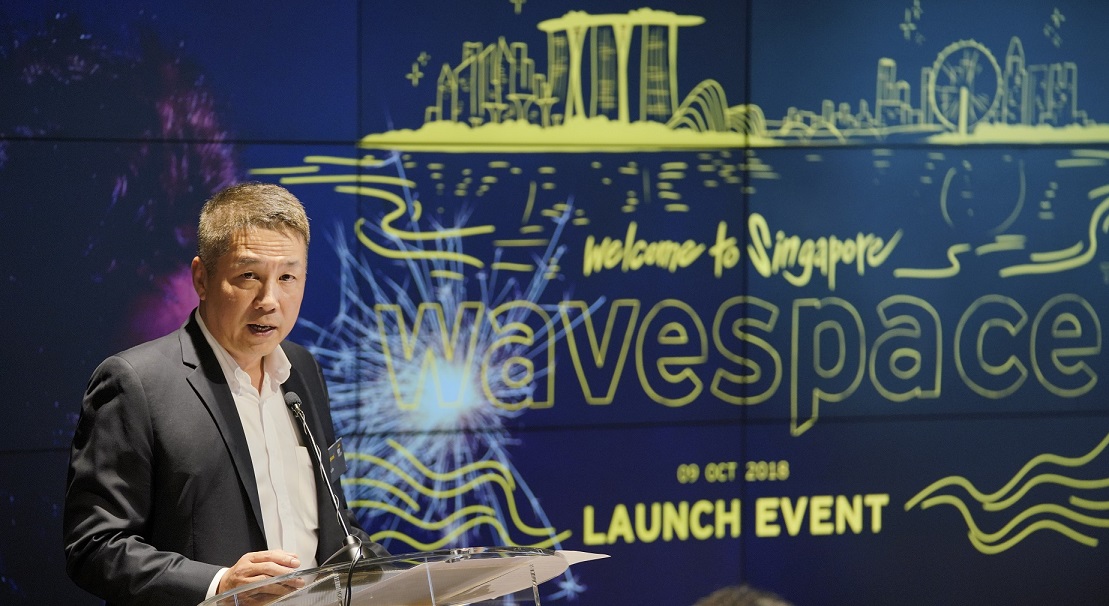 Max Loh (pic, above), EY Asean and Singapore managing partner, Ernst & Young LLP says: "Singapore is a strategic location for our investment in the new wavespace center. We believe that wavespace will play an enabling role in driving greater digital agility in Singapore-based businesses, as the country seeks to develop an innovation-driven economy and entrench itself as the commercial and financial hub for businesses spring-boarding into the region.
According to Loh, EY wavespace centres, each of which has a particular focus on market-specific technologies and industries, also demonstrates how EY is transforming from a traditional professional services organisation to one that is embracing and leading on digital solutions in line with the organisation's purpose to deliver a better working world.
Loh says: "Through wavespace, we hope to contribute to the cross-pollination of ideas and transfer of knowledge to drive the capability development of talents in digital, creative and experience design – skills that are becoming highly relevant in the thriving digital economy in Singapore and across Southeast Asia."
Helping companies to unlock growth with technology and collaboration
The Singapore centre is one of 18 flagship EY wavespace centres worldwide, and seamlessly connects with other flagships to enable global collaboration across the wavespace centres.
Will Duckworth, EY Asia-Pacific digital leader, says: "Increasingly, organisations in Asia-Pacific are driving the world's most exciting innovations that will transform businesses and ultimately society to deliver great efficiencies and benefits. New technology is shaping the way local and international companies do business, and international collaboration and connection are key to help them succeed in a fiercely competitive and disruptive world."
Singapore is one of the most established financial hubs in Asia-Pacific and this places it at the epicentre of new innovation and connectivity in the region. However, the region also presents unique challenges such as cross-border complexity in terms of regulation, varying level of political maturity, technological development and advancement.
EY wavespace in Singapore will leverage on EY industry experience and local insights, and is designed to enable businesses to take advantage of the emerging growth opportunities across the region.
Related Stories :
Keyword(s) :
Author Name :