Digerati50: Give the people what they want
By Karamjit Singh May 12, 2014
Digital News Asia (DNA) continues a weekly series that profiles the top 50 influencers, movers and shakers who are helping shape Malaysia's Digital Economy. These articles are from Digerati50, a special print publication released in January 2014. For information on customised reprints of Digerati50, email [email protected].
New business off to rocky start, but been through worse
'Tears streamed down my face while driving home'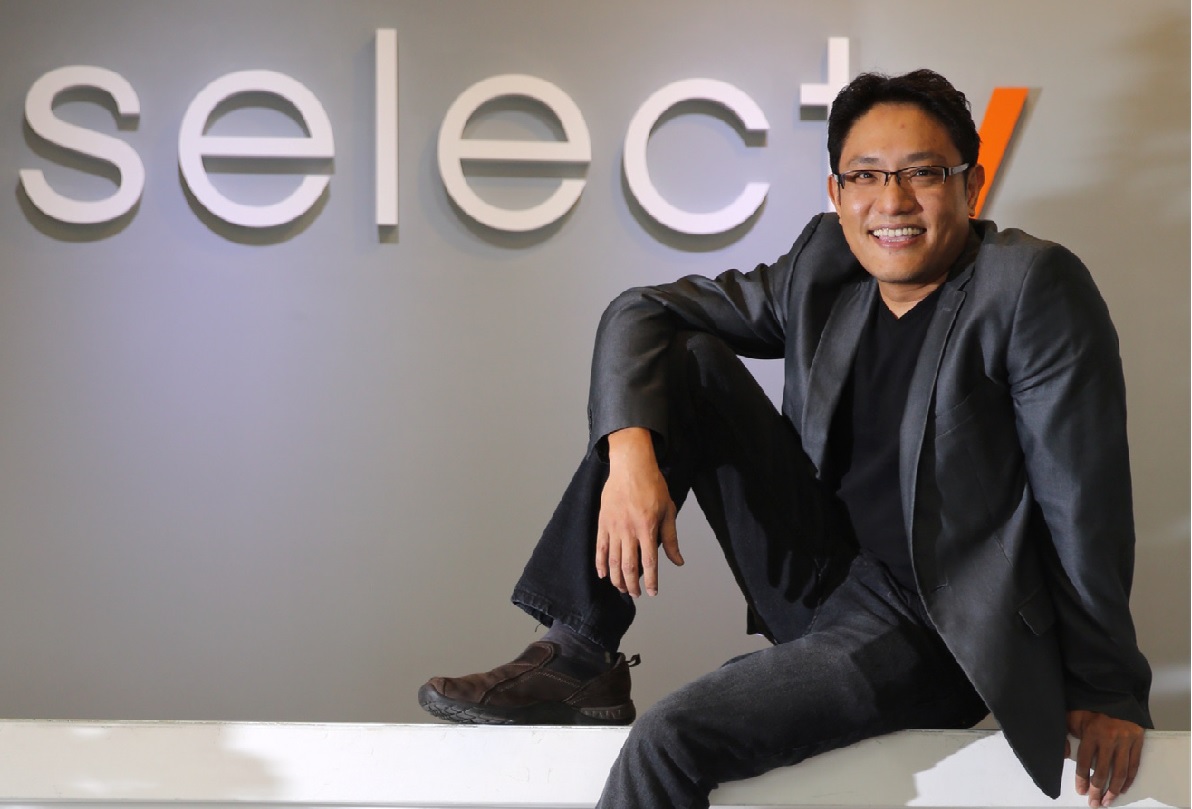 HIS IPTV (Internet Protocol television) system is used in the world's tallest building, the Burj Khalifa, and in one of the most glamorous hotels in Abu Dhabi, Emirates Palace. He has Intel Capital and Mavcap (Malaysia Venture Capital Management Bhd) as investors, having pumped in a combined amount close to RM20 million (US$6.2 million) in 2010.

With strong customers and venture capital funding, you would think that Select-TV Sdn Bhd chief executive officer C.S. Goh (above) has it made. What next, except perhaps another big injection of funding that will value his company in the hundreds of millions, or to get listed as a hot technology company?

Neither. Instead, 2013 saw Select-TV expand into embedded systems and the very competitive consumer side of the business.

Consumer markets always look rosy, with market size projections in the billions. It is easy for entrepreneurs to convince themselves they can tap a small percentage of this market and to divert resources and their own precious time and energy.

Has Goh fallen into this trap?

He does not think so, and attributes the decision to three factors, one of which is his gut feeling that tells him consumers want a single content delivery platform to gain access to content from many providers.

"As a consumer myself, this is what I want too, and if we learn from the past, mass consumers will eventually get what they want – one way or another," he says.

Goh aims to position Select-TV as a provider for them with the launch of its Emagine platform in February 2013.

It has been a rocky start though, with Emagine facing technical glitches and Select-TV unable to take advantage of the media buzz from its launch.

But to Goh, these are just growing pains that are expected when one takes the leap into a new market.

As an entrepreneur, he has been through worse, with his darkest moments being the time he had to tell his team that there would be no salaries for a few months because of a cash-flow crisis, despite the business growing.

"Tears streamed down my face while driving home. The thought of failing my colleagues was overwhelming," he recalls.

But the business powered through those few months, with help from an angel investor who is now a good friend. Goh snapped back with support messages, cards and emails from his fellow 'working-for-
free' colleagues.

"Their support, two self-inflicted smacks on the face, some new ideas and I was recharged and back in the game!" he says.

Gut feel aside, the other reason for the consumer strategy is the realisation that he is actually in a "one-legged race," as he describes it. Being in the IPTV space, which in essence is a content delivery platform, has given Select-TV not just the technical expertise but also insights into the strategy and processes of its customers.

"Over the years, we have constantly faced the same challenge of being highway builders trying to sell cars to our customers," says Goh. The hotels and hospitals that buy an IPTV system also need content to be pumped through the system.

Select-TV offering them both would strengthen its value proposition to the customer.

"Thus we realised the need to have an independent content initiative [Emagine], which will then strengthen our proposition as an end-to-end IPTV provider," he says.

While this, if executed well, ties in neatly with Select-TV's existing business, Goh also wants to tap into a new market segment – "cord nevers."

"We have heard of cord cutters (consumers who cut their cable TV service) and now we have the 'cord nevers' – the generation that did not grow up with linear (traditional) TV and cable subscriptions."

These are the tablet and smartphone generation who consume content in a totally new way and want content delivered to them in a new way too, with Goh positioning Select-TV to meet their needs.


Keyword(s) :
Author Name :