Telco Deep Dive: Consolidation needed to improve industry economics & speed of implementation
By Karamjit Singh January 18, 2019
Celcom intends to leverage on new MSAP pricing, use TM & TIME infrastructure
Digi hopes for streamlined, improved process to build towers and fiberize sites & homes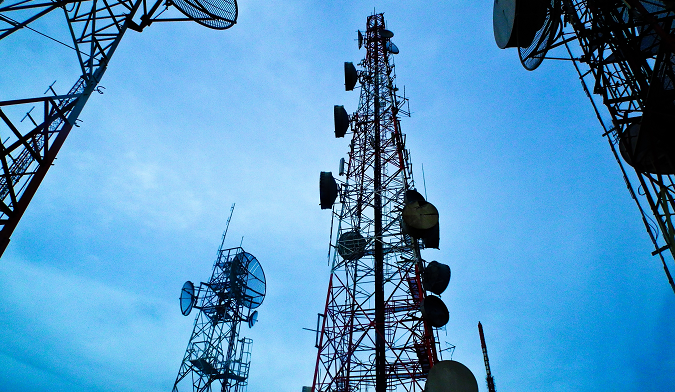 ONE of the perennial pain points among the telcos in Malaysia, be it fixed or wireless players, is the difficulty in dealing with state owned infrastructure companies that were set up around 20 years ago to give themselves a piece of the lucrative telco pie. Telco operators must go through these companies to get permission to access any state owned telco assets and sometime to get planning permission for their state rollouts as well.
This has added another layer of players the telcos need to deal with in order to build their own infrastructure out. No surprise then that both Celcom and Digi see this as a key area that needs to be streamlined and made more efficient so that they can speed up their rollout plans cost effectively.
Celcom Axiata Bhd chief executive officer, Idham Nawawi, also predicts a consolidation to happen in this fragmented industry area that will lead to better sector economics and speed.
Meanwhile in their fixed broadband strategies, Digi, the only player among the Big Three not to have a service offering in this space, is quite content with that approach. Its rationale being that it is focused on what is relevant to its customers and those customers clearly want mobile access. However with the changing industry structure, Digi, says its chief corporate affairs officer, Joachim Rajaram, is reviewing its access agreements as it weighs on whether to pursue this business.
You can read further on their thoughts to questions DNA posed, in this Part 2 of our article which forms part of our continuing Telco Deep Dive 2018. You can read Part 1 here.
Fixed fibre broadband has been a hot topic among consumers and the government. For Celcom, what is your strategy here?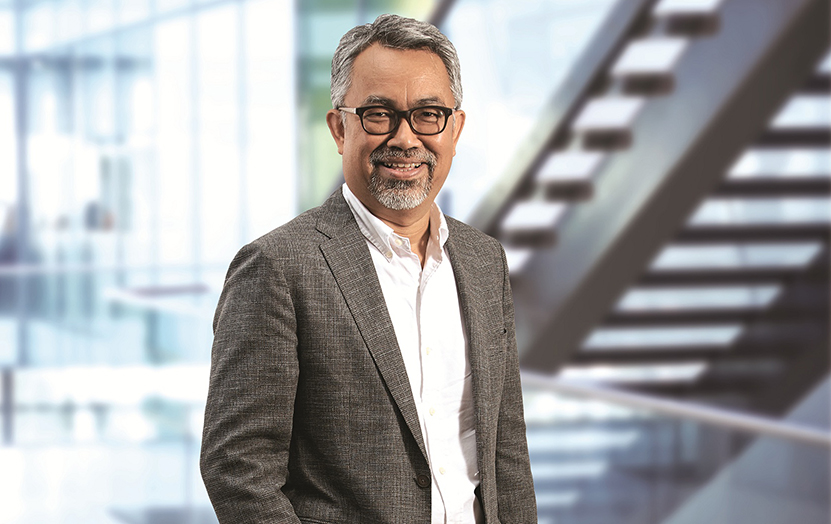 Idham Nawawi (pic right), chief executive officer, Celcom Axiata Bhd: With respect to fibre broadband, Celcom has launched home fibre broadband in East Malaysia in partnership with Celcom Timur Sdn Bhd. We will continue to expand the coverage of this service in the near term.
We are very supportive of the government's ambition to improve fixed broadband speeds and affordability, and intend to leverage on the new MSAP pricing, using the high speed broadband infrastructure implemented by Telekom Malaysia Bhd and Time dotcom Bhd.
Having said that, we have in 2018 also launched our own fixed wireless access service for home broadband. With our strong 4G network coverage and quality, we are able to connect homes who currently cannot be served by fibre infrastructure with a competitive alternative, offering almost -fibre-like speeds and service. With this proposition, we are connecting currently unserved households.
We believe that wireless technologies in Malaysia will co-exist with fibre access as it will be very challenging from an economic point of view to connect all homes with fixed infrastructure. We are also preparing ourselves for the introduction of 5G, which will play a very important role in home broadband.
Digi, your strategy is the most interesting so far in that you seem to have no strategy in this fixed fibre broadband market. Why?
Joachim Rajaram (pic left), chief corporate affairs officer, Digi Telecommunications Sdn Bhd: We are a mobile-first business serving the largest subscriber base in Malaysia, supported by a strong brand and distribution network. Our strategy is really focused on what is relevant to our customers now - 135.5% of internet is experienced on mobile - and to focus resources into delivering solid customer experience and digitisating that experience. While doing that, we are evaluating all options available to us given the positive changes that are going on right now. We are reviewing our access agreements and will use this timeframe to put an agreement in place while we decide if we are to pursue this business.
At the crux of it, customers want to enjoy a digital lifestyle where they can use solutions and services across multiple devices, for both mobile and in the home. Add this to the challenge of personalisation and cross platform delivery, and it points to customers wanting to be served holistically by their favourite digital partner. Our goal is to continue innovating ways in which we can do this better and differently for our customers in the coming years.
As the biggest contributors to the Universal Service Provision (USP) Fund, how would you like to see the usage of that fund change, if at all?
Idham: We believe this could be used to fiberize rural sites to bring higher speed wireless broadband to unconnected households. Hence it would make rural economics workable and sustainable. The USP funds are essential in bridging the digital divide, and to provide telecommunications services to under-served areas.
Joachim: Mobile connectivity is a critical enabler for providing internet access to rural areas and underserved communities. We seek for the USP fund to continue its allocation to improve access to communications via mobile broadband capabilities to a wider population in Malaysia.
What would be your wish list of regulatory issues at federal and state level that you would like to see introduced or repealed that will enable you to work quicker, to collaborate and operate at lower costs to roll out your infrastructure and services?
Idham: We have mentioned in the first part of this article on the need to get more efficient spectrum allocation to deliver cost efficient, high quality of experience. This is a key enabler for us. We also need to open up the current de-facto exclusivity arrangements for some state backed companies controlling infrastructure rollout and permits at state level. In general the industry structure is quite fragmented and we will definitely see consolidation in the future, which will improve industry economics and improve speed of implementation.
Joachim: In this area, it is important for the industry to have a more streamlined, improved process to build towers, and fiberize sites and homes, to efficiently rollout infrastructure nationwide. This is extremely critical to address the need for improved in-building coverage and higher capacity on mobile internet; both important to provide better quality services to customers. We are pleased to see steps being taken now in the right direction.
A Sept 2018 World Bank Monitor Report on Malaysia revealed that Malaysian businesses lag behind the govt and consumers in adopting digital and that this poor adoption is a weak link in Malaysia's competitiveness as a nation. All of you have enterprise businesses but the market response is poor. How are you trying to tackle this market challenge?
Idham: We are seeing a different trend in the market. Enterprises, especially SMEs, have started to become digitally savvy with many of them operating online sales channels and moving back office operations to the cloud. Our SME portfolio, which used to be very heavy on voice and data, is now fuller, e.g. *mPOS and *Koble as examples. Whether they are ahead or behind neighbouring countries is a matter of debate, but in any case, their realisation that there is no choice but to be digitally agile is certainly catching on.
Joachim: There are many reasons why companies face challenges in going digital, no matter their size. Rarely are these challenges related to the availability of technology and more about the appropriate strategy or tools to adopt, expertise available, how people are organised and budgets.Having digitised our business, our approach is to partner interested companies, share our experience and offer affordable, customisable solutions to help transform their businesses. These solutions span across connectivity, payments, e-commerce, virtual PABX, fleet and asset management among others. We help companies look at their entire value chain and identify where digitisation can improve their business.
And where expertise outside our scope is needed, our Digi Business Hub quickly connects them with relevant partners that can further aid them on their digital journey. The more we build a healthy ecosystem around enabling businesses to go digital, the more progress we are likely to see in adoption.
*mPOS – Celcom Safepay mPOS is a cashless payment solution that offers businesses the most affordable yet secure way to manage every electronic card payment through application via tablet or smartphone.
*Koble is a business-to-business (B2B) matchmaking platform which provides the opportunity for businesses to connect.
Keyword(s) :
Author Name :