Principal Asset Management's Munirah Khairuddin is thinking small, really small
By Dzof Azmi July 29, 2021
Addressing the 'artificial sense of financial literacy' among Malaysians
Thinking digital at every customer touch point, fastest way to reach them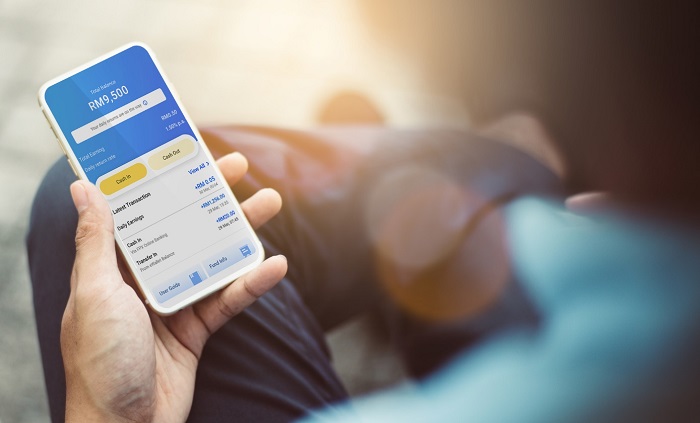 [Ed: Article has been updated for accuracy.]
"If you could invest as little as a hundred Ringgit every month into an equity fund (and) have the potential to invest in stocks like Google or Tesla... wouldn't you want that?"
Munirah Khairuddin (pic, left) CEO of Principal Asset Management is talking about some of the new funds she hopes to introduce in collaboration with Touch 'n Go eWallet , which includes allowing users to do more with the money they have stored there. She wants it to be an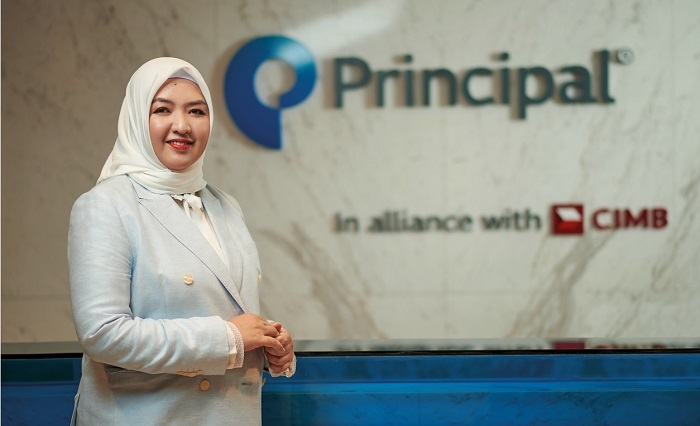 entry point for Malaysians who want to learn about investing, but are unsure where to start.
"If it was just about putting another fund out there, it would be like any other platform. But we wanted to start with something very simple, and from there we can (help) educate."
GO+ surpassed 1 million customers in just over two months, which Munirah credits to Touch 'n Go eWallet's broad customer base. "Touch n' Go has a demographic that represents Malaysia, whether it is by age, race, or income. We're introducing very simple investment products for investors in the mass market."
"We felt that we have an opportunity to give people better returns in the money market," she continues. Principal Asset Management manages assets of US$23.2 billion (RM98 billion) in the region, of which US$16.6 billion (RM70 billion) is in Malaysia. "We're an institutional investor in that sense (and) therefore we are able to get scale and good rates from the banks."
Munirah admits that some subscribers gripe about the low interest rate currently offered by the Principal e-cash fund under GO+. "Unfortunately that is the Bank Negara rate (for the risk free investment offered). Had I launched this a year and a half ago it would have been 4%!"
An 'artificial sense of financial security'
Munirah believes that Malaysians have an "artificial sense of financial security". "There's some sense of security in what people perceive as investments that they have. For example you have a mandatory pension, or you have EPF," she says. "But we all know the statistics - I'm not going to belabor this - that the money on average in Malaysia is exhausted in five years."
As an example, she points out that the World Bank recommends an income replacement ratio of 70% for after you retire, but Malaysia's figure is only at 35%. She believes it's crucial for Malaysians to be very focused on how they invest and save their money.
"We want to educate you that when you invest you really must have very specific goals," she explains. "So if it's for retirement, you can't touch that pot until you need to draw down your retirement. If it's for education, there will be a shorter time span for you to reach (your goal)."
To that end, Principal will introduce more funds, including shariah-compliant ones, into the Touch 'n Go eWallet ecosystem by the second half of this year.
One of the ideas she has is a fund that invests in the "big names", for as little as RM100. "The proposition is to get people to feel that they collectively own something big together with many others," she explains.
[RM1 = US$0.237]
"The hope is that we'll be able to educate, okay this is the risk that you're in. Will the fund always go up? No it won't, it will (sometimes) go down," she says. "(But) when it goes down you need to buy!"
Digitalising the front-end
Another aspect is to customise investment products for customers. "When a person comes in we will do a very simple gamified suitability assessment to assess your risk," she says. For example, younger investors might be able to take on more risk. "As you reach towards retirement is where you need to be increasingly risk averse, because you need to protect your nest egg that you've built over the 20-30 years in your youth."
Munirah acknowledges that this use of technology to improve customer-facing interaction is still new for most asset managers. She cites a survey done by the Securities Commission Malaysia that found traditional managers focus on the back office when it comes to digitalisation. But now there has been a shift to invest more on the front end. In a way, traditional asset managers are now moving towards something that looks more like a fintech.
"This is an opportunity where we want to be very active, and the launch of the GO+ (is part of) that," she says. "At every touchpoint when it comes to the customer, we're thinking digital, because that is the fastest way to get investors to speak to you."
"We're investing heavily in this, and (it's) at the right time," she says, underscoring her ultimate aim: "We want to bring professional fund management services to everyone."
Keyword(s) :
Author Name :