iCar Asia records highest ever quarterly cash collection
By Digital News Asia July 13, 2018
Generates sixth successive quarter of growth in key operating metrics
Net operating and investing cash outflows improved to US$2.65 million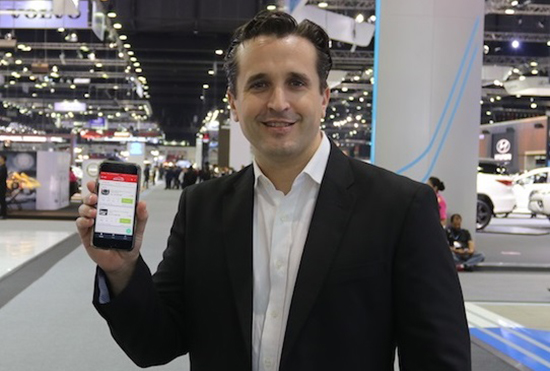 ICAR Asia Limited, owner of an Asean network of automotive portals on July 12 released its results for the second quarter of 2018.
The company reported that cash collections for the second quarter of 2018 showed an increase of A$0.73 million (US$539,831) or 29% over the same period last year, and totalled A$3.21 million (US$2.37 million). This is the company's highest ever quarterly cash receipts.
During Q2 2018, net operating and investing cash outflows improved to A$3.58 million (US$2.65 million), representing a A$1 million or 22% improvement compared to the same quarter last year after adjusting for a loan repayment relating to a business acquisition.
The company closed Q2 with access of up to A$31.5 million in funds, comprised of A$15.2 million in cash and cash equivalents, and up to A$16.3 million from a committed debt facility and resulting from the exercise of options.
The company has maintained its strong operational growth momentum into Q2 2018, generating its sixth successive quarter of growth in its key operating metrics despite an earlier festive holiday season (Hari Raya/Eid) that contributed to a lower than usual June in Malaysia and Indonesia.
Highlights of the company's operating metrics for Q2 2018 include, average monthly year on year growth of:
45% in total audience numbers across the company, with 11.7 million unique visitors in the month of June 2018; and
27% in total leads across the company, with 0.8 million leads in June 2018.
These results have been achieved despite the company's financial performance for Q2 being impacted by the General Election in Malaysia in May, resulting in new car revenue from media and events being retimed into rescheduled events and campaigns that will occur largely in Q3.
As a result, iCar Asia expects to have its largest ever year-on-year Q3 revenue growth. The company remains on track for the Malaysia and Thailand operations to become run-rate Ebitda break-even by the end of 2018, with the company becoming run-rate Ebitda break-even by the end of 2019.
iCar Asia CEO Hamish Stone (pic) commented: "Despite the impact of the General Election in Malaysia, the company has recorded a second consecutive quarter of strong growth in operating metrics.
"Our core business in used car classifieds continues to grow strongly and we are further complementing our proposition with new products and innovations such as new car, iCar data and auction and transaction services that are expected to contribute to our growth in the second half of 2018.
"Our new car business allows us to provide a lead generation and qualification service for new car buyers. This also opens up opportunities for us to cross sell finance, insurance and auction services to the car buyer.
"iCar Data should also be a game changing tool for automotive businesses and consumers who can leverage our rich pool of data (consumer behaviour/car depreciation rate) in their decision-making process.
"Our auction and transaction services business adds a compelling fast and convenient option for private car sellers and fleet owners to sell their cars. This new business allows us to auction cars to our network of used car dealers, the largest network of used car dealers across each of our markets. It is early in the development of our auction and transaction services business, but we still managed to sell over A$0.73 million worth of cars on our platform in the current, establishing quarter."
Stone concluded: "The remainder of 2018 will see the company ramping up the rollout of our new car and auction and transaction services businesses to further complement the strong core proposition we deliver to almost 12 million car buyers and sellers every month. With a diversified portfolio of products and services, we remain on track to continue to hit our financial growth milestones as we drive the digital transformation of the automotive industry in Southeast Asia."
Related Stories:

iCar Asia shows consumers the road to their Big Data

iCar Asia turns five, set to launch fresh new car section and chatbot named Ari

iCar Asia to raise up to US$17.4m, sticks to current markets
Keyword(s) :
Author Name :