Funding Societies appoints new CTO, CEO and CDO
By Digital News Asia September 4, 2019
Platform has so far helped to fund more than US$800 million in SME loans
Three leaders will work to ensure financial inclusion for SMEs across the region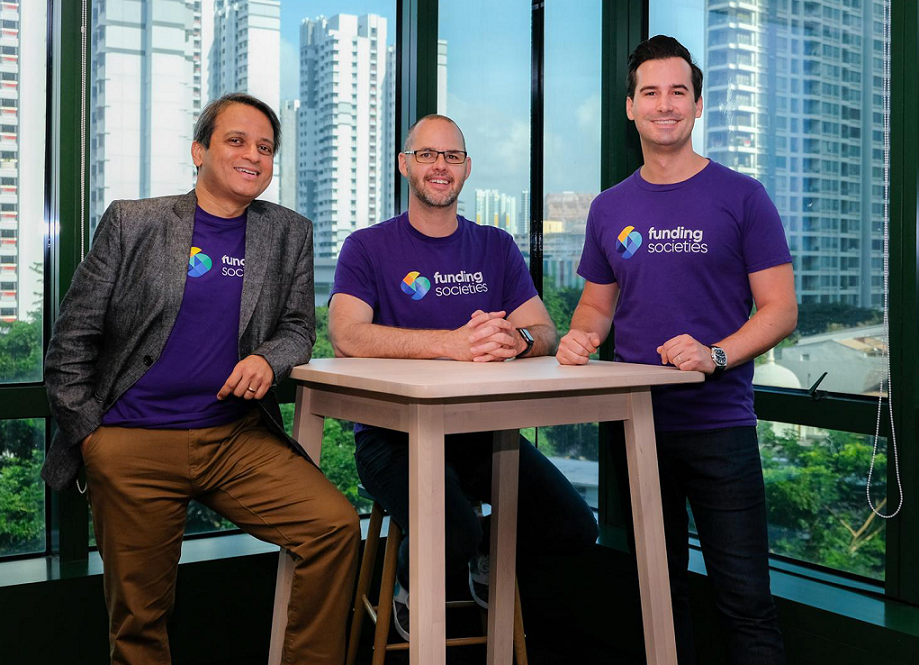 FUNDING Societies | Modalku, the largest peer-to-peer (P2P) lending platform in Southeast Asia, announces the hiring of its newest additions to the senior management.
The platform provides business loans to SMEs crowdfunded by individual and institutional investors. The platform has so far helped to fund more than US$800 million (RM3.37 billion) in loans.
As Funding Societies scales its operations, the three leaders will work together to ensure that the business continues to progress in establishing financial inclusion for SMEs across the region.
Matt Lambie joins as the chief technology officer, Dheeraj Chowdhry as the chief executive officer and Jared Goldberg as the chief data officer.
"As our scope to serve SMEs grows, so does the need for diverse skills and knowledge of the ecosystem. Each new team member not only helps to bring us to the next level, but also further cements our conviction of enabling SMEs in Southeast Asia." stated Kelvin Teo, co-founder and group chief executive officer of Funding Societies.
Lambie, who joins Funding Societies as the chief technology officer, will be responsible for web, mobile and platform software development efforts, technical operations, quality assurance and information security. Prior to this, Lambie was the group chief technology officer at MoneySmart where he modernised the product development and software engineering practices. He has also spent time consulting as the chief information officer and co-founder of the Frontier Group for 15 years.
Dheeraj joins as the chief executive officer of Singapore with over 20 years of experience across multiple functions within large global banking organisations in Asian geographies including Amex, ANZ Bank and ABN Amro.
Over his professional journey, Dheeraj has accumulated a combination of banking skills, coupled with deep experience in lending and commercial segments (including unsecured lending) all which complement the model of Funding Societies. Kelvin Teo will take up the duties of group chief executive officer, a newly created position.
Goldberg comes in as the chief data officer for Funding Societies with experience of almost 15 years in the Financial Services technology and data world. After graduating from Berkeley, he went on to begin his data-driven journey at UBS in the Credit Risk space as a Business Analyst.
In his previous role at Standard Chartered he was the Head of Business Integration and Analytics function in its COO unit, his career in developing market-leading technology and data solutions has spanned other established names, including DBS, Societe Generale, and ICAP.
Now, as the chief data officer, he will be ensuring the industrialisation of insights and monetisation of data by implementing the function's strategic operating model, including oversight of the Data Management, Engineering, Analytics, and Science teams.
Related Stories :
Keyword(s) :
Author Name :