Epost offers easy online insurance payments through partnership with BIB Insurance Brokers
By Digital News Asia April 23, 2020
Epost Protect allows users to make insurance premium payments via Sabah Pay
Working together to create more insurance products for SMEs and public
Borneo-headquartered online logistics platform Epost has just launched "Epost Protect", a digital insurance product in partnership with insurance brokerage firm BIB Insurance Brokers. The products offered are Life, Motor and Pet Insurance.
Through Epost Protect, users are able to make insurance premium payments through the Sabah Credit Corporation's proprietary e-payment system, Sabah Pay. Epost will potentially work with various e-wallet players as well.
"It is now easy to buy insurance coverage online through Epost Protect with online payment through Sabah Pay, especially during this restrictive Movement Control Order (MCO) period," says Tobin Ng, Epost chief executive officer, adding that it also helps towards financial inclusion in the country, especially in reaching those who are uninsured.
Epost and BIB Insurance Brokers will be working together to create more risk management value for the public and SMEs, including introducing convenient insurance products benefiting the value chain of the industries Epost is focusing on.
Backed by early stage venture capital firm Vynn Capital, Epost was founded in East Malaysia in 2018 as an online logistics service platform that allows businesses to connect with domestic and international customers. Its current customers include Digital China Holdings, Shopee, Yunda Express and BGO Taiwan.
According to Ng, the MCO period can be an opportunity for businesses to establish and expand their online presence through e-commerce.
"E-commerce helps to create more opportunities and revenue streams for entrepreneurs and companies of all sizes, including traditional businesses by helping to publicise and sell their products and services online locally and globally," says Ng. SMEs looking to explore e-commerce as part of new income streams can thus approach Epost to help launch digital strategies.
The Epost product launch builds on a 31 March collaboration announced between BIB Insurance Brokers and Vynn Capital to create more revenue streams for insurance companies, technology firms and traditional businesses though new insurance and financing products.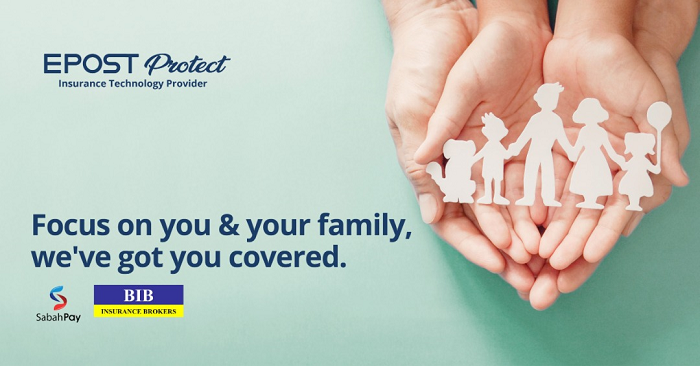 Related stories:
Vynn Capital collaborates with Malaysian based BIB Insurance Brokers to bridge gap to underserved markets
ScaleUp Malaysia invests in Top 10 companies for regional growth
FWD Takaful and Naluri Hidup partner to offer digital therapeutics programme as part of cancer plan
Keyword(s) :
Author Name :