Celcom drives digital productivity for businesses with Google Workspace 
By Digital News Asia December 27, 2021
Latest edition to Celcom's tool & services aimed at helping businesses go digital
Launched Design Thinking Labs for Workplace Transformation for enterprise customers
Celcom Axiata Berhad (Celcom) has partnered with Google to offer Google Workspace, Google's productivity and collaboration platform to empower organizations of all sizes in Malaysia in a new hybrid future of work.
In a statement, the telco said this offering is its latest addition to its existing array of digital tools and services, purpose-built to further drive digitalisation for local businesses.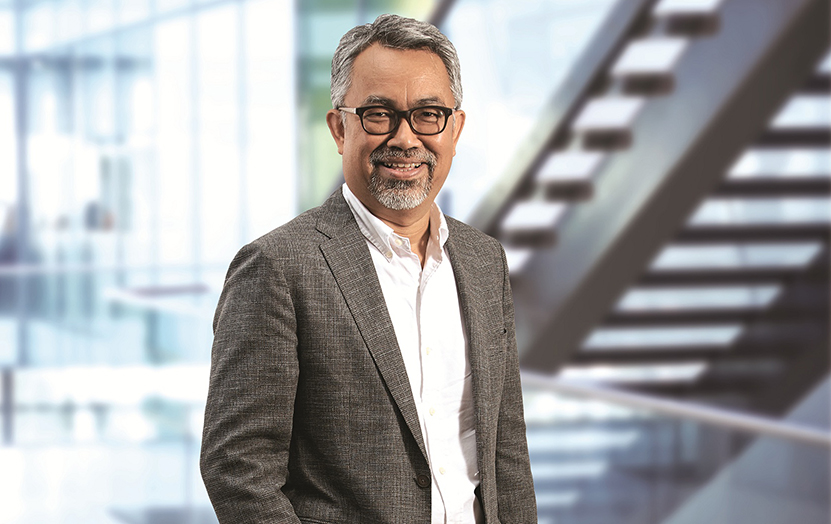 Idham Nawawi, (pic, right) chief executive officer of Celcom Axiata Berhad said the telco's collaboration with Google will further extend its reach to Malaysian organisations in driving digital transformations for their businesses, especially as there are now many users who are digital savvy and accustomed to Google's easy-to-use applications.
"Every organisation, regardless of size or sector, must embrace digital transformation to ensure they stay competitive and resilient. Therefore, Celcom strives to bring the best innovative tools and solutions for the needs of local businesses."
Google Workspace brings together messaging, meetings, docs, and tasks—all built with trusted Google security and cloud. It provides a custom email for businesses and includes collaboration tools such as Gmail, Calendar, Meet, Chat, Drive, Docs, Sheets, Slides, Forms, Sites and more.
By giving employees flexibility, not just in when and where they work, but also in what tools they use, and how they use them, Workspace helps prepare them, and their employers, for the future.
"Over three billion people worldwide, from global enterprises to small businesses use Google Workspace to learn, work and stay connected to the people that matter to them," said Ruma Balasubramanian, (pic, left) managing director, Southeast Asia, Google Cloud.
"The pandemic has fundamentally changed the world of work, and with Celcom we're providing businesses with the innovative, flexible and secure tools to power their digital collaboration and productivity needs whether they're returning to the office, working from home, or connecting with customers on the frontlines.
Celcom together with Google are offering local businesses from all segments with a variety of packages, starting with the Google Workspace Business Starter package.
To help customers uncover challenges in their current business processes, discover new opportunities to innovate and bring their ideas to life, Celcom and Google Cloud will also launch Design Thinking Labs for Workplace Transformation.
Tailored to enterprise customers who want to build a roadmap to long-term innovation, these sessions will help businesses address the immediate requirement to help transform the way they work and bring the most value and impact to their business.
Click here for more information on Google Workspace packages offered by Celcom.
Related Stories :
Keyword(s) :
Author Name :