68% of enterprises not prepared for 'as-a-Service' economy: Accenture
By Digital News Asia July 21, 2015
Yet more than half of senior ops leaders view it as critical for business value
Senior leaders want change, delivery staff do not – need for 'big bang change'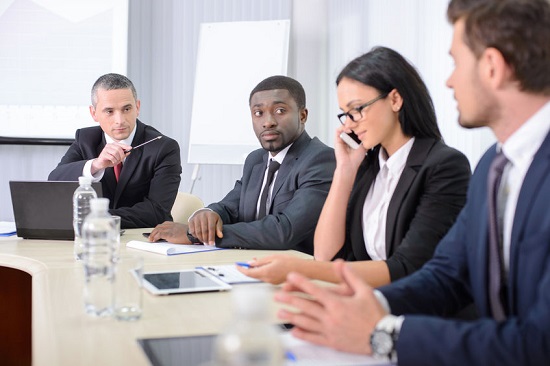 ALTHOUGH 53% of senior executives in a survey view the 'as-a-Service' economy as critical for their organisation, 68% of enterprises report that their core enterprise processes will not be delivered as-a-Service for five or more years.

The ways enterprises buy and receive services to augment their operations are undergoing unprecedented change, according to a new research study sponsored by Accenture and published by industry analyst firm HfS Research.

The report finds that while cost effective business services will always be important, achieving the next threshold of value creation is dependent upon transitioning to the emerging 'as-a-Service' economy.

In this model, value is delivered via on-demand, highly scalable plug-and-play services that impact business outcomes, Accenture said in a statement.

Simplification is king, eliminating complexity, poor processes and manual intervention in favour of working smarter through simplified, but intelligent operations, the consultancy firm said.

The report, Beware of the Smoke, Your Platform is Burning, is based on a survey of 716 enterprise service buyers, advisors and service provider executives.
"Enterprises are facing enormous challenges from the digital business evolution and other competitive forces to increase revenue and decrease costs while improving the client experience, but our research shows that there's still not enough of a burning platform – or capability – to drive change in the near term," said Michael Corcoran, senior managing director, Global Growth and Strategy, Accenture Operations.

"As outsourcing moves beyond labour arbitrage, process efficiency and transaction processing and into a new era of service delivery, both buyers and providers need to make a concerted effort to transition to an as-a-Service model to remain competitive.

"By applying technology, data and analytics, and talent smartly – what we call Intelligent Operations – buyers are in a better position to innovate faster, create new services and exploit new business opportunities to drive material business outcomes," he added.

The report identifies the following eight ideals for moving from legacy operations to the as-a-Service economy:
Key research findings based on the As-a-Service ideals include:
Analytics, automation and proactive intelligence are critical: Half of enterprise buyers (51%) believe having these capabilities today would have 'massive impact.' These are necessary precursors to streamlined, high-quality data sets for analysis. Approximately seven out of 10 buyers expect to make 'some' or 'significant' progress over the next two years around analytics and automation (69%) and proactive intelligence aimed at enabling employees to do more with data (66%).
Senior leaders want change, delivery staff do not: More than half of service buyer senior leaders view as-a-Service as critical and 61% are ready to replace legacy providers in order to align with more visionary providers to achieve their desired end state. But these leaders need to motivate and enable their middle manager and delivery staff, as just 29% see the value of as-a-Service in the same way.
Service providers recognise the importance of as-a-Service: 83% of service providers view as-a-Service as critical. However, investments in robotic process automation (32%) and cognitive computing (24%) are surprisingly low considering the impact these technologies can have on efficiencies and results over time.
The cloud holds the most promise for delivering new value as-a-Service: One in four buyers (27%) believe they will see significant progress from current investments in 'plug and play.' Also, 44% of senior executives would be willing to write off legacy IT investments and move straight to the cloud if they could find the right solution that gave them speed to value.
"The way outsourcing services are delivered and managed is changing before our very eyes, and many enterprise operations executives and service providers must make intrinsic changes to how they operate to stay relevant in an uncertain and challenging future," said HfS Research founder and chief executive officer Phil Fersht.

"It's the forward-thinking service buyers and providers who set out their vision and path forward for sourcing with defined business outcomes aligned to the as-a-Service Ideals, that will achieve success.

"The conservative among us who refuse to accept these times of unprecedented, disruptive transition will be competitively challenged," he added.

Key recommendations
According to Accenture and HfS Research, evolving to the as-a-Service economy will require the following:
Address the disconnect between leadership ambition and operation lethargy: One of the biggest obstacles to the as-a-Service ideal is the huge chasm between the desire of operations leadership to make the transition and the lethargy of the middle management layer. If this gap cannot be closed, enterprises will eventually see their competitiveness slip away due to an overly complex, expensive and inefficient operating model.
Go for more 'big bang change': Companies need to create a 'pivot point' for their transformation. Incremental fixes are not working for all stakeholders. We have entered an economy where writing off legacy investments needs to occur. The emergence of process delivery in cloud platforms with the appropriate transactional and context-based support is helping enterprises 'rip off the proverbial Band-Aid' and move beyond obsolete processes and technologies.
Collaboration is key: Service buyers and providers need to group together in unprecedented ways to embrace change, disruption and design thinking approaches.
Focus on talent development and workforce engagement: The focus needs to shift from skills to capabilities, and create an environment where people have the freedom to mould their careers and cross functional boundaries to add more value to their enterprises.
Take advantage of technology to simplify operations: Leverage technology to effectively simplify process automation, to support smarter analytics, to embrace the mobile experience, and to leverage cloud-based solutions and security elements. These elements combine to create an overall sense of digital trust, and increased end-user value and experience for processes moving forward.
The full report can be accessed here.
Related Stories:

Embrace changing trends or perish, says Gartner

We're ready for the App Economy, but are operators?

Driving forces behind cloud computing


For more technology news and the latest updates, follow us on Twitter, LinkedIn or Like us on Facebook.
Keyword(s) :
Author Name :