Cetaku secures seed investment from IDN Media
By Digital News Asia April 18, 2018
Funding will be used to expand community, team and product
Committed to aiding students on education and experience journeys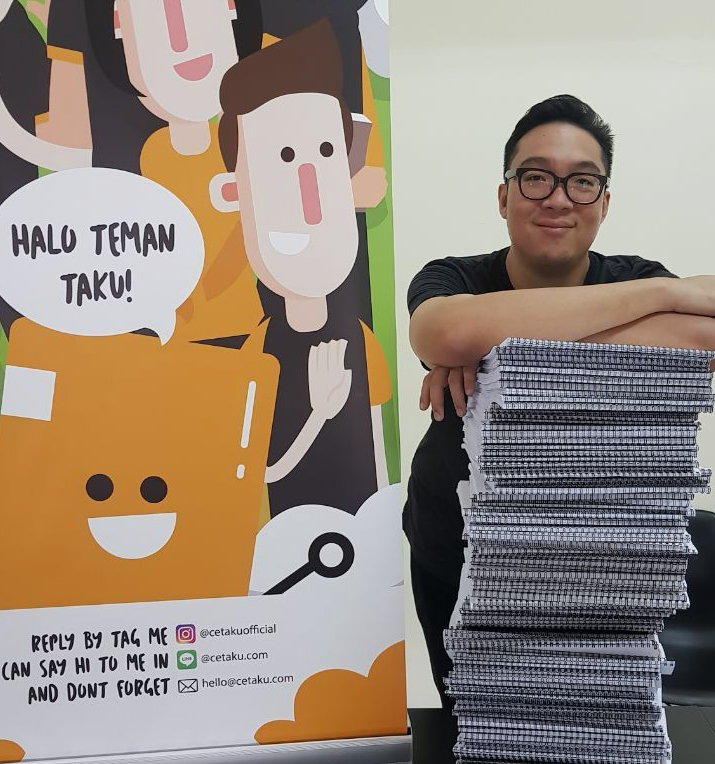 CETAKU, an online platform for university students to print-for-free, has secured seed round investment from IDN Media. This undisclosed amount of capital will allow Cetaku to accelerate user-base growth, community expansion, key hiring and product development.
Cetaku is a student-based platform where registered students can upload their lecture notes to receive printed copies for free. In return, Cetaku places advertising seamlessly into their lecture notes, offering brands unique and accurate targeting capabilities through detailed student profiles.
Cetaku prides itself on being the evolution of online-to-offline advertising where digital and print media complement each other instead of displacing one another. The social aspect of the business builds a positive image for the sponsoring companies and improves the effectiveness and impact of a campaign.
Cetaku has amassed a user-base of more than 50,000 university students and 400 student ambassadors, covering more than 300 universities nationwide.
"We are very excited with this investment. We share the same vision with the Cetaku's team and we see that Cetaku will be a powerful platform to empower university students going forward," said IDN Media founder and CEO Winston Utomo.
"In such a short amount of time, Cetaku has built a revolutionary platform and user-base following that is truly able to make a difference in our community. We are thrilled to have the Cetaku team as part of our family."
With 'Untukmu Mahasiswa Indonesia' (for Indonesia's university students) as Cetaku's underlying mission, it is committed to improve the livelihoods and education journeys of university students in Indonesia, said Cetaku founder and CEO Antonius Chandra (pix, above).
"This is the mantra of our product development initiatives. We are thrilled to have IDN Media on-board our journey and excited to see what the future have in store for us," he said.
Cetaku's next product offering is Student Ambassador as a Service (SAaaS), in which students are able to gain valuable work experience as brand ambassadors for large corporations within their campus.
Related stories:
Gogoprint expands into Indonesia
Indonesia's IDN Media secure Series B funding
Dexecure raises US$764k to make the web faster
For more technology news and the latest updates, follow us on Facebook, Twitter or LinkedIn
Keyword(s) :
Author Name :