ShopBack stays ahead of the game with 'giant partners'
By Lum Ka Kay October 28, 2015
Splits commissions with customers to encourage online shopping
Malaysia already the biggest market for Singaporean startup
COLLABORATIONS with e-commerce giants like eBay and Alibaba's Taobao have enabled Singaporean startup ShopBack to stay ahead of its competitors in the online shopping industry, according to its cofounder and regional head of operations, Joel Leong.

Claiming that ShopBack is the first 'cashback' partner for e-commerce giant Taobao in South-East Asia, he also said that as of October, it already has over 1,000 merchants on board.

Founded in September 2014 [corrected], ShopBack is a platform that rewards online shoppers with cash incentives, Leong told Digital News Asia (DNA) in Kuala Lumpur.

"The mechanics of ShopBack is that we split the commission we receive from our merchants.

"So for example, when a merchant gives me a 12% commission, I keep 2% and I pass the remaining 10% to customers in the form of cash," he said.

The online cashback concept is not new, as the model has proven popular in the United Kingdom and United States, Leong acknowledged, adding that ShopBack wants to fill that gap in South-East Asia.

READ ALSO: Malaysia's annual #MyCyberSale sees 75% increase in volume
Varying growth rates
The startup now has a physical presence in four markets within the region: Indonesia, Malaysia, Singapore and the Philippines. It launched in Malaysia in February.

ShopBack has 200,000 active customers according to Leong, who said 'active customers' refers to customers who have made at least one transaction within the past year.

The monthly growth rate for ShopBack is at least 30%, and Malaysia has the largest share of the pie, he added.

"Malaysia has overtaken Singapore in terms of orders already. The key drivers here are the growing e-commerce market and its huge population.

"In September, we recorded a total of US$1.17 million (RM5 million) in sales in Malaysia. In August it was US$1.05 million (RM4.5 million), and in July 2015 it was US$940,000 (RM4 million), so we think there is a lot more room for ShopBack to grow in Malaysia," he said.

With a presence in four markets, ShopBack receives at least one order per minute on average, Leong claimed.

Of the four markets, the growth rate in the Philippines has been rather sluggish, which he said was because the e-commerce culture has yet to be fully established there.

"I'm sure the e-commerce market in the Philippines will take off, but I think it still needs time," he said.

The business in Indonesia, launched in September, is booming, he claimed. "The growth rate in Indonesia is surprisingly fast."

Challenges then and now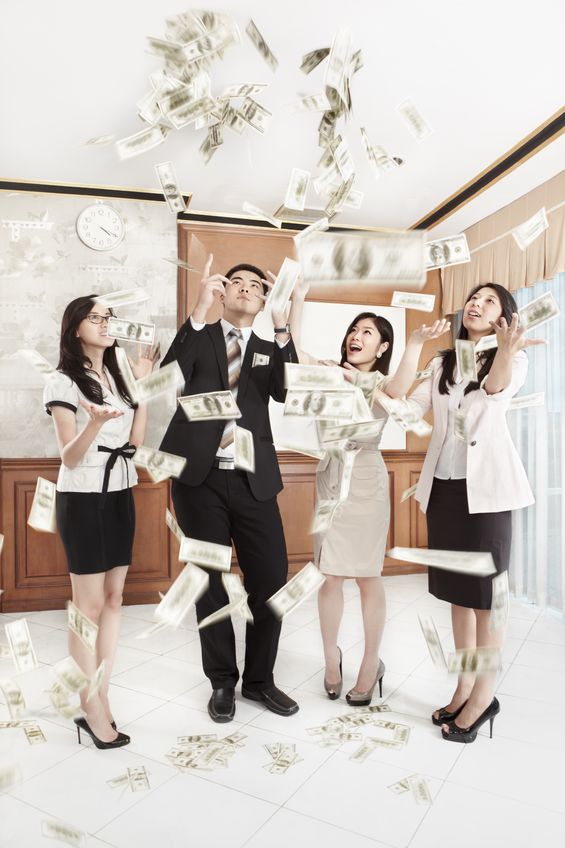 Despite being present in four markets already, it has not been a smooth ride for the startup.

"The biggest challenge that ShopBack faces is trying to tell convince customers of how it works," said Leong. "People don't believe you when you tell them you're giving out free money."

Which explains its referral programme, and blog postings which are heavily circulated in social media.

"The refer-to-a-friend programme has worked really well for us. Many signups have come from this programme because all customers have to do is refer a friend to ShopBack, and they will get rewarded for doing so," he said.

However, he declined to disclose the number of signups that have come from the referral programme.

At the end of the day, it's a game of traffic, said Leong, who added that ShopBack now has 1.3 million visits [corrected] from across the region. This makes it the top online cashback website within the region, he claimed.

Other challenges came from going regional, which Leong described as the 'usual' – cultural, language, and legislation barriers.

However, he thinks these barriers are good because they limit competition.

"If it is difficult for you, it's going to be even more difficult for foreign incumbents to come into the market to play," he said, adding that it was important to establish a local entity in the region's markets.

"One thing I noticed after having established local teams in the four markets is that when you load ShopBack.com in Singapore, it loads really fast.

"But when you try it in other areas, the results are different, with the quality of images on the website appearing differently and the website itself being difficult to load.

"I know this has something to do with different Internet speeds, but the thing here is, my technical team wouldn't have known how to fix this if they were all just based in Singapore," he said.

Growth, growth ... and people
Leong said the startup is looking to raise its Series A funding and is already in talks with potential investors. However, he didn't disclose the amount he intends to raise for this round.

ShopBack managed to raise a total of US$1.1 million as seed funding from investors such as NUS Technology Holdings (NTH), Accel X and East Ventures. Most of the funds were used to scale ShopBack, he added.

It is all about speed and execution when it comes to market expansion, he said, adding that his team plays a crucial role in ensuring constant growth for the startup.

"The team is extremely crucial when it comes to scaling – which is what we pitch very strongly to our potential investors because, at the end of the day, my team are the ones who're going to execute the plans.

"So it's all related – a good team will eventually lead to good execution. People are the most important asset for us. They are the ones to execute the solutions to our problems.

"If you're given a solution but you don't have someone to execute it, the problems isn't going to be solved.

"I have to admit that it's not easy to assemble a team like the one I currently have, but I believe that having a good team will keep the business sustainable," he added.

ShopBack now has 52 people on board across the region, most below the age of 30.

Leong said he believes 'ownership' is the most attractive aspect of ShopBack's hiring philosophy.

"Ownership means talents are given free rein to execute their plans. As long as they hit the target that is set, in other words, hit the KPI (key performance indicator), they're free to do what they want," he said.

The second factor that has drawn staff to ShopBack is the company's constant growth rate, he declared.

"Talents are proud to be a part of a company that is constantly growing," he said, adding that the company receives a daily report on its performance and from this, the team would determine ways to improve productivity.

Constant pressure to increase growth rate is good for the team, Leong argued.

"We are in the prime of our youth and I think pressure is good for us because this is the time for us to build up our résumés.

"We're all in this business together. So I don't think this is a big problem – pressure is good for productivity," he added.

In the pipeline

While ShopBack is looking forward to venturing into Thailand and Vietnam in two years, with Malaysia being its biggest market, its more immediate focus will be on penetrating more Malaysian cities.

Citing data from Google Analytics, Leong said Kuala Lumpur has the highest website traffic, with ShopBack recording 120,242 visits in October. Other high-growth-rate cities are Penang's Georgetown (12,258 visits) and Sarawak's Kuching (8,580 visits).

ShopBack has yet to come out with a mobile app, but Leong said development is in the pipeline.

"We are coming up with a mobile app for ShopBack in the near future, but for now customers who visit ShopBack via their mobile phones will be directed to a mobile-optimised website," he said.

While there is a "good split" between customers who visit its website via computers and those who use mobile devices, the majority of its orders come from computers.

"I'm sure this will change over time, but for now, the desktop is still the king for most of our orders," Leong said.

Related Stories:

ShopBack ventures into Malaysia

Shopping online with TrustedCompany

Malaysians increasingly prefer online shopping to mall visits

Indonesians and Malaysians take to 'social shopping' in a big way


For more technology news and the latest updates, follow us on Twitter, LinkedIn or Like us on Facebook.
Keyword(s) :
Author Name :