GoGet explores platform-as-a-service model
By Chong Jinn Xiung December 17, 2018
New business to complement existing GoGet model
Solution to help employers better manage a distributed workforce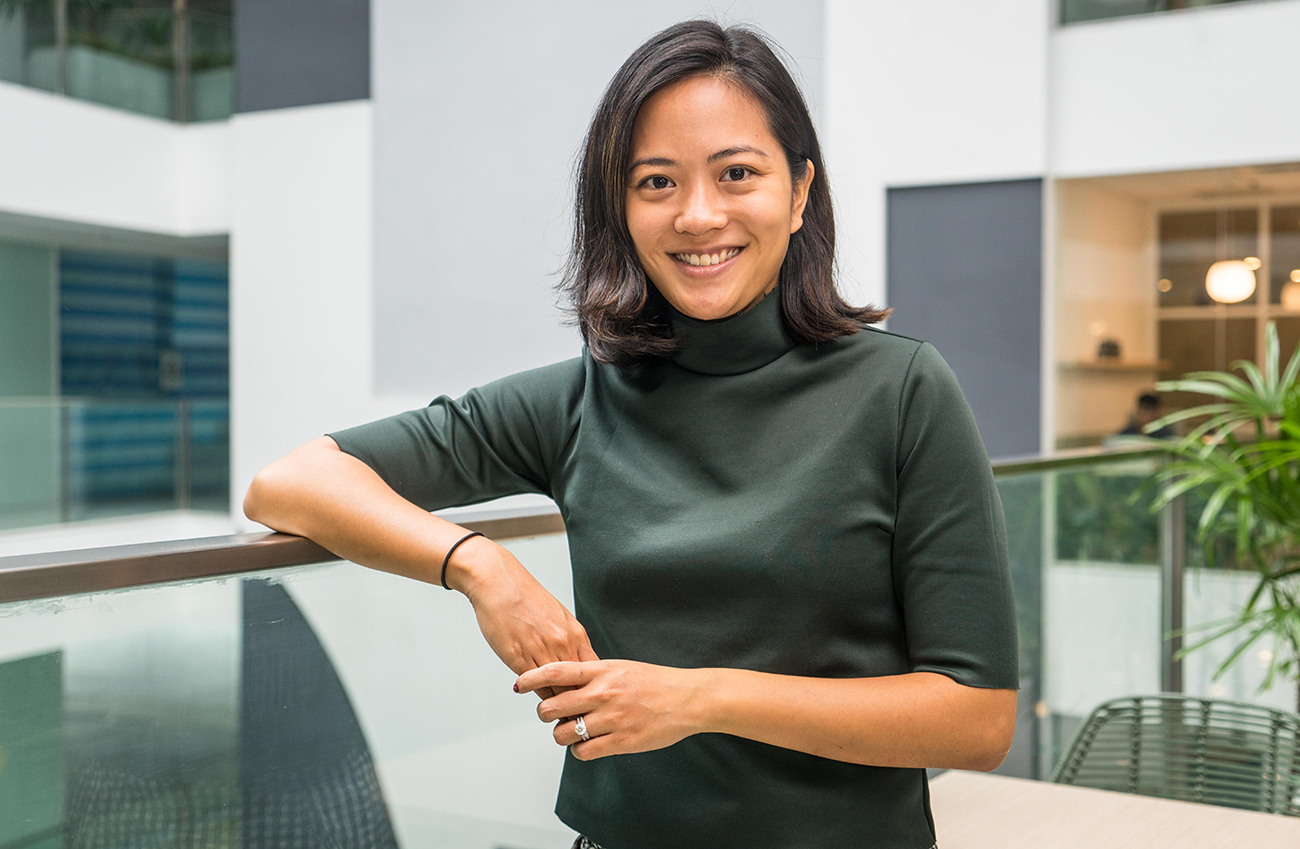 AFTER operating for four years as an on-demand delivery and errands service provider, Malaysian startup GoGet is ready to take things to the next level by opening up its technology for other companies to use.
It's chief executive officer and co-founder Francesca Chia (pic) explained that the company is embarking on what she describes as an application platform-as-a-service that allows companies to utilise a distributed workforce more effectively through GoGet's technology.
"We realised that our biggest asset is the GoGet platform that we use to assign, manage and track the jobs performed by our GoGetters. This is not a pivot mind you, we are still very much focused on the core GoGet business where we get commissions from jobs but this is a new business model built on top of our existing one," she said.
The yet-to-be-named service is said to help companies better manage their current workforce and allows them to tag them and assign jobs. "There is definitely a lot of potential when you let the workforce curate itself and load work for itself that is in a conducive manner," Chia said.
For Chia, the 'Eureka' moment came when a number of corporations approached GoGet to ask about using their technology to help manage their distributed workforce. This would include servicing jobs that require installations or repairs to be performed. It extends to other tasks like distribution of flyers, data collection and traditional dispatch jobs, that GoGet performs.
Another example she gave was for servicing front desks at retail outlets that run on shifts. With it, employers would be able to create shift slots that would allow employees to fill up when they want to work.
Chia believes that the traditional 9am-5pm job is changing today. "People want to do more than their regular jobs and want the flexibility of time and ability to earn more,"
Even the concept of retirement at 55 is no longer relevant as some of GoGet's most dedicated members are above the age of 65.
But, it is not just about assigning jobs more efficiently, the system is said to help provide better feedback and measurability of tasks.
"Modern employer and employee engagements are now hyperextended," explains Chia. "Employees are driven by incentives for performance and gamification to help keep them motivated."
Chia said her current goal is to roll out a pilot test of GoGet's platform to demonstrate and raise awareness to others on how well they can better manage their workforce on the solution.
IR4.0 fears unfounded
With the coming of the Fourth Industrial Revolution (IR 4.0) there are plenty of fears that many jobs will be replaced by automation. However, Chia believes those fears are unfounded.
"I think all too often, people are generalising the technology revolution that is happening today. Yes, you will have basic things that will be automated but there are many jobs on the market that still need to be done on a human level," she said.
From installing an internet connection, servicing machines, manning a front desk at a retail store or engaging clients in a sales job, there are just certain tasks that machines can't perform as a human would.
Citing the World Economic Forum's Future of Jobs 2018 report, as much as 71% of task hours are performed by humans as compared to 29% by machines."It will be a long way before someone can fully automate a robot to fix a computer or install your Internet services," she said.
To Chia, people should be not fear automation but look at how work can be enabled better with technology through digitisation.
Admittedly the same report does say that there will be a shift towards machines with 58% of task hours performed by humans and 42% by machines, there will be a transition period where there will be losses of jobs and some new ones created. But through it all, she believes that people will inevitably need to upskill themselves to meet the demands of the current work environment.
Related Stories :
Keyword(s) :
Author Name :