For Gobi Partners, Covid-19 is a game changer for the SEA VC sector
By Tan Jee Yee March 23, 2021
Almost half of Gobi's ASEAN portfolio saw growth in 2020
Money continues to flow, FOMO amongst investors, now looking at ASEAN
"The story of 2020 was Covid-19, and it was a game changer for the VC (venture capital) industry," began Thomas G. Tsao (pic, right), chairman and founding partner of Gobi Partners.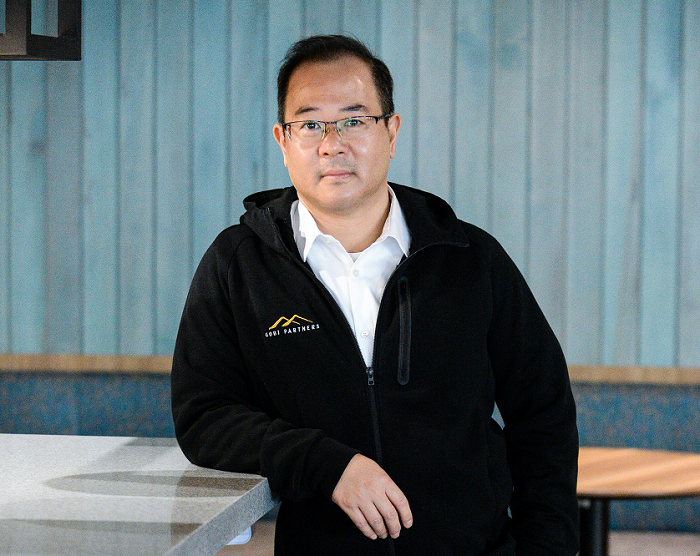 Thomas was speaking as part of an introductory overview to the venture capital firm's Limited Partners Conference, held virtually on March 18. According to Thomas, the global lockdown following the pandemic has severely impact traditional brick-and-mortar businesses, while digital and technology-driven businesses became key beneficiaries.
"Technology adoption that would have taken five years to occur has been compressed into one year. Traditional brick-and-mortar investments that were once viewed as conservative and safe businesses that were steady generators of cash flow, are not such a safe bet anymore," he elaborated.
"The risk-reward dynamics have changed; there may be a permanent shift in consumer behaviour and investment attitudes post-Covid."
This, Thomas added, bodes very well for the entire VC asset class. The global pandemic has, as a whole, validated the value of venture investments that were once viewed as risky but have now turned out to be winners and the beneficiaries.
2020 has also bode well for Gobi Partners, whose pan-Asian infrastructure approach has turned out to be a "prescient strategy", as Thomas describes it. "While other VCs locked down, were unable to travel, our on-the-ground teams were able to operate and actively deploy capital. This is reflected in our numbers for 2020."
Indeed, despite being a challenging year, 2020 saw Gobi generating five exits. They returned more than US$105 million (RM433 million) in cashback to their limited partners. Their portfolio companies raised 18 up rounds, for a total of US$242 million (RM997.5 million). They've deployed US$29 million into 29 new and follow-on investments.
[RM1 = US$0.24]
Rounding everything up, Thomas said that Gobi performed 52 transactions for the year – that's one transaction a week on average. "I think that's a pretty good investment pace, even for the year of Covid-19."
The Southeast Asian strength
Covid-19 also had a positive impact on Gobi Partners' ASEAN portfolio. According to Ku Kay-Mok, managing partner of Gobi Partners Southeast Asia, almost half of their portfolio companies in the region saw growth.
This was fuelled by massive shifts towards online services due to the pandemic, which saw e-commerce enablers and logistic startups experiencing a spike in demand.
"Interestingly, the tailwind we experienced for some startups was so strong, one of the portfolio companies took off like a rocket ship," Ku remarked.
Additionally, the pandemic saw huge growth for "Buy Now Pay Later" e-commerce and consumer lending, which created a lot of demand for some of Gobi Partners' portfolio companies.
Ku also said that 1/3 of Gobi's portfolio companies experienced a v-shaped recovery. When the pandemic hit, consumer pulled back spending, which led to demand drops in these companies. But, as the year progressed, these companies bounced back.
Integrated car e-commerce platform Carsome, one of Gobi Partners' portfolio companies, experienced this. When the pandemic started, customers stopped looking into purchasing used cars. But as the pandemic progressed, making public transportation less feasible and private vehicles more viable, sales volume for Carsome saw a spike.
Seeds of success
Despite the overall success, not all were winners. Four of their ASEAN portfolio companies became victims, as they operate in sectors that were put on hold by the pandemic, such as travel and non-essential e-commerce.
Overall, the seeds Gobi planted in the region turned into strong yields. According to Jamaludin Bujang (pic, left), managing partner at Gobi Partners, half of the 20 companies Gobi invested in out of their SuperSeed Fund are "doing well", and have continued to receive investment since, totalling US$130 million.
Last year, they announced a sequel to the fund. SuperSeed Fund II has since made two investments, reviewing almost 300 companies. By the end of the year, the firm is expected to make about 10 more investments. "There are lots of quality companies that we want to invest, and we're hoping to find another Carsome," Jamaludin said.
Beyond that, Jamaludin noted that the Meranti ASEAN fund has done "exceptionally well", with half of its companies continuing to raise funding after the first investment from Gobi, totalling US$100 million already. They are now in the process of raising funds for Meranti 2.
The Gobi-Core Philippine Fund, on the other hand, found success in Kumu, which Jamaludin noted is the fastest growing startup in the Philippines.
"Please stay tuned. We're definitely doubling down on ASEAN," said Ku.
SEA and tech remains strong
Southeast Asia remains an emerging region and diversifying destination for investors going forward. In a panel session hosted by Ku, Daniel Budiman, the cofounder and co-managing partner for Mahanusa Capital, said that technology and digital investments make up some of the key investments and momentum for the region in 2021.
"Money continues to flow, and there continues to be FOMO (Fear of Missing Out) amongst investors and now they are looking at ASEAN," he said. "You see evaluations of tech companies going up the stratosphere, and it's not just public companies but private ones."
Tengku Azmil Zahruddin, chief innovation officer of Khazanah Nasional Bhd who was part of the panel, told Ku that the rising rates of internet penetration in Southeast Asia – rates that have been accelerated by Covid-19 – makes technology a strong
investment sector.
For Azmil, Southeast Asia has a strong tech culture – Malaysia, for instance, is one of the highest users of internet per capita globally.
"I get very excited over what's happening in Malaysia and Indonesia – both have high adoption of tech, with lots of people doing lots of new things."
Azmil exclaimed that it's not just startups that are innovating the Southeast Asia tech scene, but existing companies as well. Fintech is one example. He noted that traditional banks in the region have been experimenting with fintech, while Singapore is pushing itself as a fintech hub of the region.
"I think it's a trend that will continue – we're only seeing the beginnings of what makes it interesting," he added.
It helps that governments are making the right pushe into tech as well – the Malaysian government, for instance, is strongly advocating for the digital economy, including the recently-announced Malaysia Digital Economy Blueprint (MyDigital).
Azmil, however, said that the ecosystem requires better and more effective regulation. "Technology disrupts norms, which means you disrupt existing regulatory framework.""We need different regulators and ministries to understand this and being accommodative of new ways of doing things. And, where they are able to do so, that will help quite a bit."
Related Stories :
Keyword(s) :
Author Name :