Dacsee to expand operations in SEA, Korea
By Digital News Asia February 6, 2019
Will expand its services to other Southeast Asian countries this year including Thailand
Operates in the Klang Valley, Penang, Johor, Kota Kinabalu and Kuching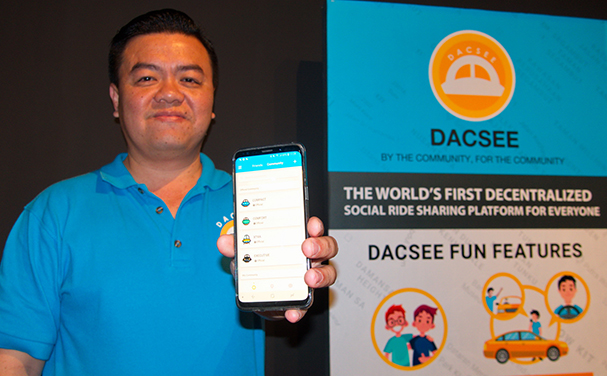 DACSEE is making a mark in Malaysia's ride-sharing market having seen steady growth in the number of drivers and users since its official launch in July 2018. In six months, the number of bookings has jumped almost 800%.
Dacsee will expand its services to other Southeast Asian countries this year including Thailand. Korea is also another market in which Dacsee will be launching its platform.
Ride-hailing services in Southeast Asia are expected to surge to almost US$30 billion (RM122.69 billion) by 2025 from US$7.7 billion (RM31.49 billion) in 2018, according to a Google-Temasek report.
"We are expecting fast market expansion to capitalise on the large Asean market with a systematic approach," said Dacsee chief executive officer Lim Chiew Shan (pic).
Affirming its stance in providing a community driven service emphasising the sharing economy, Dacsee provides ride-sharing services utilising the advantages of blockchain technology and decentralisation to reduce platform (middleman) fees and create a self-sustainable ecosystem.
Dacsee's blockchain-based ride-sharing app is getting widespread attention among investors with the company value exceeding US$100 million (RM409 million).
The startup recently signed a Memorandum of Agreement (MOA) with two public listed companies from Korea, Hanryu AI Centre Co Ltd and Sports Seoul Co Ltd to start services in Korea. The companies will also be developing a unique artificial intelligence (AI) technology to be embedded on Dacsee's platform.
Hanryu AI Centre Co Ltd develops AI software and network security products while Sports Seoul Co Ltd is in the media and entertainment industry.
Dacsee is actively operating in major cities in Malaysia namely in the Klang Valley, Penang, Johor, Kota Kinabalu and Kuching in creating a safe and community-centric environment for drivers and passengers. For more information on becoming a driver, log on to Dacsee's website at www.dacsee.com
Related Stories :
Keyword(s) :
Author Name :