Cocoon Capital launches US$20mil tech venture fund for SEA
By Digital News Asia December 5, 2018
Spotlight on burgeoning startup scene with focus on enterprise-tech
Will target the deep tech, fintech and medtech verticals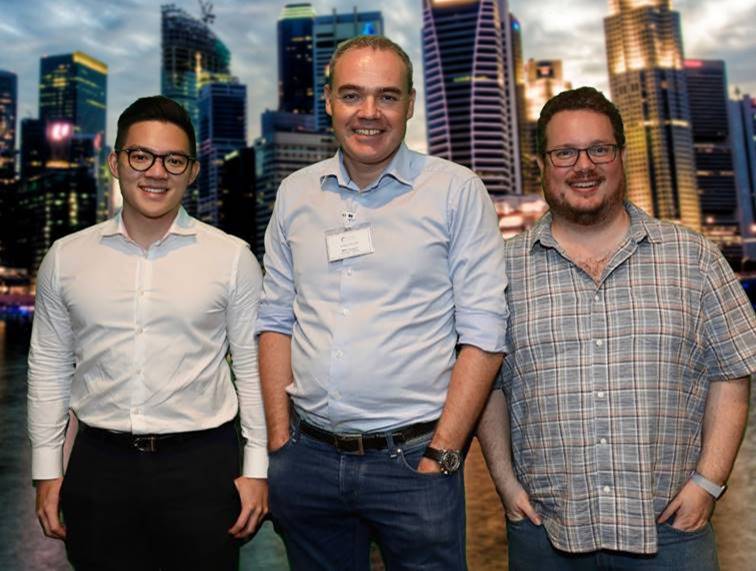 COCOON Capital, a Singapore-based, early-stage venture capital firm focused on startups in Southeast Asia, announced a new US$20 million (RM82.9 million) fund following its first US$7 million (RM29 million) fund launched in 2016.
The new fund will target enterprise-tech startups in Southeast Asia within the deep tech, fintech and medtech verticals.
Co-founders and managing partners Michael Blakey and Will Klippgen are both household names on the British and Singapore start-up scenes, respectively.
They have established Cocoon Capital as a hands-on, early-stage venture capital firm in the region with a principle of going all out to ensure that entrepreneurs receive the support they need to get their businesses off the ground.
Their collective portfolio in Southeast Asia spans all the way back to 2004 having reaped numerous successful exits and strong, best-in-class financial returns.
"We are seeing immense potential in the startups in the region with a young and tech-savvy talent pool that knows how to harness technology to solve real problems. The quality of ideas and possibilities have transcended the imaginable and Southeast Asia is proving itself to be on track to be a leading commercial innovation destination," said Blakey.
"With the billions of dollars available in venture capital in the region, only a fraction is targeting seed-stage companies and Cocoon Capital seeks to help fill this gap," said Klippgen.
In addition, Klippgen added: "The funding gap is even more prevalent outside Singapore, which is why we are expanding our presence into neighbouring countries like Vietnam, Indonesia and the Philippines, all of which having tremendous potential."
Cocoon Capital's investors include Singapore-based hedge fund manager Steve Diggle's Vulpes Innovative Technologies Investment Company, Martin Hauge (partner in Creandum - Spotify's first financial investor), UK-based seed fund Playfair Capital, Jani Rautiainen (co-founder of PropertyGuru), Martin Roll (Global strategy consultant and author), Oliver Tonby (chairman of McKinsey's offices in Asia (excluding Greater China)) and Michelle Yong (director of Singapore's Aurum Investments).
Unleashing startup growth by deep mentoring
Bringing operating experience from the United States, Europe and Asia, Cocoon Capital's partners believe that investors have to take a more active role in early-stage companies to unleash their potential.
By limiting the number of investments done per year, the partners have ample time to give this support.
Cocoon Capital provides a suite of support services to help fast-track young companies and the hands-on approach differentiates itself vividly from the typical working style by traditional VCs.
"Cocoon's partners really roll up their sleeves and make themselves useful. They are very timely with their advice which has helped accelerate our momentum in the right direction," said SensorFlow CEO and co-founder Sai Ranganathan. "I believe we did not realise just how much of a difference dedicated investors can make to a business," he added.
Cocoon Capital's first fund has a portfolio of 10 early success stories across Singapore, Vietnam and the Philippines including SensorFlow (A cleantech startup reducing energy consumption in commercial buildings) and See-Mode Technologies (A medtech startup predicting the change of recurrent strokes).
Cocoon Capital's portfolio also includes Hapz.com, Poundit.com, Dexecure and Hiip.asia with more investments in the pipeline to be announced.
Earlier investments by the duo include PropertyGuru (Southeast Asia's largest property portal), Anchanto (The region's leading logistics SaaS platform) and Tickled Media (Southeast Asia's largest parent network).
"Southeast Asia has already proven to have the ability to produce top tier, unicorn and near-unicorn startups including Grab, Tokopedia, Go-Jek, Razer and PropertyGuru.
Startups here pulled in just below US$8 billion in 2017, three times the figure for 2016, and we are predicting a continued inflow of both talent and capital to the region in the years ahead," added Klippgen.
Related Stories :
Keyword(s) :
Author Name :