PropertyGuru's boot-strapped path to success
By A. Asohan December 10, 2012
PropertyGuru, South-East Asia's leading property portal, involved in region's biggest ever online investment deal
But it was all about boot-strapping past early challenges and competition that appeared out of nowhere
IN June, Deutsche Telekom subsidiary ImmobilienScout24, one of the top online property portals in Europe, invested S$60 million (about US$47 million at the time) in PropertyGuru, South-East Asia's No 1 property portal.

It was perhaps the largest online deal in the region, and a vindication of all that accepted wisdom of the start-up scene, truisms that many technopreneurs seem to actually ignore: Identify the market opportunity, build a business plan, get a solid partner and good team, gird yourself for competition – and be prepared to work your butt off for some time.

The story of PropertyGuru began in 2006 when Steve Melhuish and Jani Rautiainen registered AllProperty Media Pte Ltd in Singapore, though it was only in December the following year that the Singapore portal went live.

Melhuish (pic) had moved to Singapore in 2005, just in time to see the property market in the island republic go "a little crazy."

"I was renting a property at the time, but there was an en block move – a collective sale, where if you get 80% of the tenants to sell, the other 20% are forced to sell as well. So right at the height of the property boom, I was forced to go hunting for property.

"The first thing I did as a foreigner was to go online, and there was nothing," says Melhuish, who had held executive positions in various venture capital firms including Skype, AOL, Virgin Media, Vodafone, Extreme Media, iPass and Ariadne Capital.

"It got me thinking – Singapore is so much a wired country, and yet there was nothing on property online. It really surprised me, so I started to research it and looked at markets like Europe, the United States and Australia," he adds.

He found that the large property portals there were generating 60% to 75% net profit, were very cash-generative and had market capitalizations of US$1 billion to US$2 billion.

"I looked at the markets in Singapore, Malaysia, Indonesia and Thailand, and to a foreigner like me, there seems to be an obsession with property. Almost every single person I spoke to had an opinion on it, had invested or wanted to invest in it -- everyone was talking about it," he says.

"It made sense to try and adapt some of the business models we saw in other countries for Singapore," he adds.

Find the right partner(s)
So Melhuish, who had acted as an angel investor for other startups, decided to take the plunge and found his own business for the first time. He prepared his business plan and pitched it at an investor friend of his.

"He told me he knew someone doing something similar too, who had already built a website, and he introduced me to my partner Jani (Rautiainen)," he says.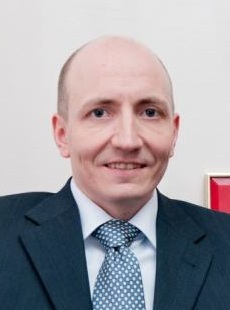 Rautiainen (pic) was from Finland, and Melhuish had reservations after a previous experience with another startup in Helsinki in which he had acted as an angel investor. He describes it as "the most frustrating three or four years of my life."

"But it became clear very quickly that we had very complementary strengths," he says. "Jani is a very smart guy, and he's also a technology guy, a programmer. He had already built a website called PropertyValue.com.sg, which basically tracked the value of your property portfolio.

"So we started working together, part time at first – I was running another business, a social network site for comics lovers, and he was working in India for five days a week. But he would come back to Singapore for two days, and then we would work together for those two days.

"We started by doing this, but by the middle of 2007, it became clear that if we wanted to be serious about this, we would have to do it full time," he adds.

So the two gave up their day jobs and set about building PropertyGuru, which went live in December, 2007.

"Since then, we have not had one serious argument – we would challenge each other, we do disagree with each other some of the time, but it's a partnership that has worked really well.

"It's a serious commitment, building a business – it's like a marriage, but perhaps even more intense, because you spend even more time together," says Melhuish.

Bootstrapped all the way

It was a big risk of course, and speaking of marriages, Melhuish acknowledges that the only way to do all that he and his partner had to do is to have a very supportive spouse.

"(She) has to have blind faith in you that something's going to come out of all this – though you have to be prepared for that voice to grow stronger as it starts asking when you are going to start earning some money," he laughs.

PropertyGuru.com.sg was launched from a tiny shop-house at Sago Street in Singapore. "It was this very tiny space in a shop-house in Chinatown, just about 900 sq ft. After 18 months, we had about 20 people working in this tiny space.

"It was just disgusting, there were cables everywhere and the power would trip every two or three hours. You'd then have to run down three flights of stairs to flip the power switch back on, then run all the way back up again," Melhuish says. "It was real boot-strap stuff."

Digital News Asia (DNA) asked Melhuish what was in his mind when he went into this business, and what he thought being an entrepreneur was going to be like.

One key factor was the ability to hire people and build a team with very little money, which called for some creativity.

"Every week, every month, I learned something, basically. I guess I blindly went into it, with just the view that there was an opportunity here.

"Me and my co-founder, we poured ourselves 24/7 into the business for five to six years. It was a lot of hard work – blood, sweat and tears.

"It's a bit contrived, but it's been a roller-coaster – you get the highest highs and lowest lows in the same week, sometimes on the same day. There were lots and lots of challenges in terms of trying to build a business with no money. So we didn't take a salary for 18 months," he adds.

The sacrifices began to pay off. In 2008, it received early-stage venture capital funding of S$1.8 million (US$1.4 million) and also clinched the CNBC Award for Best Property Portal in Singapore, the first of many accolades and awards to come.

Building a market, fending off competition

There were other challenges too, such as market-readiness. Melhuish and his team were trying to convince the players in a booming industry to think outside the box.

"At the stage when we launched, 90-95% of all real estate agents were just advertising in print or traditional media such as leaflets and flyers. In my first meeting with a group of agents, I went in spoke in my British accent to a bunch of very traditional businessmen whose first language was not English," he says.

"I got a lot of blank faces, not only because I was talking in English, but also because I was talking about the Internet," he adds.

Many of these agents had been working for 20 years doing what they had always been doing, so it was a tough sell trying to get them to do their business using this 'newfangled' thing called the Internet.

"So I had to keep trying and trying to convince them to give it a go. But what happened was that the small number who tried it got a significant number of leads, and were selling their property within a week or two. Then of course they start talking to their colleagues, so within 12 months, the whole thing suddenly took off," he says.

By the end of the first year, PropertyGuru had about 1,000 agents signed on, up to 4,000 in its second year. "Then we had 10,000 agents – it suddenly started growing very fast," he says, adding that the company now has 24,000 agents in the four countries it operates in.

The other early challenge PropertyGuru had was staving off competition in its early days – something that it could have been ill-prepared for since the portal was conceived at a time when there no such players in the market.

However, in the space of a few months of PropertyGuru launching, a Malaysian property portal launched in Singapore as well, while two media companies – Singapore Press Holdings (SPH) and MediaCorp – began listing property on their online classifieds sites.

"So we went from zero to three competitors within a short time – it was pretty challenging, pretty scary. But within 12 months we began to build a gap, and within three years, it was a pretty sizeable gap. And today we have an 80% market share," Melhuish says.

PropertyGuru began accumulating a whole bunch of awards and accolades as well: In 2009, it became the ninth fastest-rising search term according to Google Zeitgeist, and also won more CNBC awards, for Best Property Portal in Singapore, Best Property Portal in Asia-Pacific and World's Best Property Portal.

PropertyGuru.com.sg is now used by over 5.1 million consumers viewing 47.3 million pages, generating over 250,000 leads for advertisers every month, the company says, and is also the second largest domestic website in Singapore.

In 2010, it launched two more websites, the first being CommercialGuru.com.sg, which is used by 200,000 business users browsing 2.4 million pages and generating over 50,000 leads for advertisers every month, and is also Singapore's second largest property website, behind – what else? -- PropertyGuru.com.sg.

Earlier that year it also launched LoanGuru.com.sg, an independent online mortgage brokerage, providing real-time access to over 300 mortgage packages from 23 local and international banks.

It was not ready to take on the regional market, which led to what Melhuish describes as the biggest mistake PropertyGuru ever made.

Next up: Regional expansion, and the dangers of stretching oneself too thinly

Keyword(s) :
Author Name :
By commenting below, you agree to abide by our ground rules.