Moo Cow chooses Chopink for loyalty app
By Digital News Asia March 19, 2013
Frozen yoghurt company first in Malaysia to integrate Chopink with its POS system
Integrated system also serves as backend social media and sales analytics platform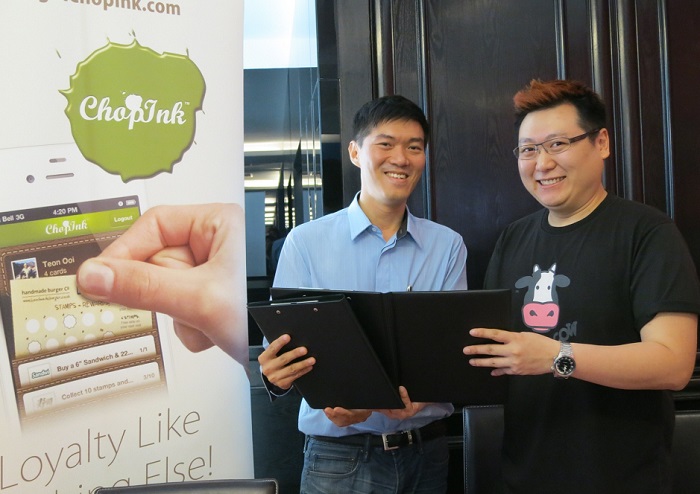 FROZEN yoghurt retailer Moo Cow International Sdn Bhd has chosen Chopink, a cardless loyalty system developed by Werebits Sdn Bhd, to be integrated with its point-of-sale (POS) system.

The mobile phone-based app will replace Moo Cow's paper-based loyalty chop cards as part of its customer engagement and retention efforts, Werebits said in a statement.

Moo Cow is the first retailer in the country to implement an integrated POS system with Chopink as a customer loyalty solution.

By integrating its POS system with the mobile-based loyalty app, Moo Cow hopes to essentially revolutionize the way it attracts, engages and retains customers in the mobile age, Werebits said.

"With the highly competitive nature of the food and beverage business, we needed a platform to engage customers effectively on a continuous basis without having to invest on extensive IT hardware and software," said Moo Cow chief executive officer Clifford Too (pic, right).

"Chopink's cloud-based application provides us with a simple and innovative customer engagement solution to advance our business," he added.

Too said that previously, Moo Cow used paper-based loyalty cards which were a hassle as this involved manual data entry and could not provide demographic information about customers from one database.

With the integration of its POS system with Chopink, Moo Cow will be able to identify, track and interact with regular customers.

"With actionable data from the integrated system, (Moo Cow) is now able to quickly identify its regular and inactive customers and customize its own loyalty program that reflects its distinct brand," said Werebits marketing director Ho Heng Yew (pic above, left).

He said retailers can use Chopink to run multiple loyalty programs and offer rewards for multiple purchases. They can also set up automated follow-ups with customers on special occasions like birthdays and reward expirations, to engage irregular customers into becoming frequent buyers.

The Moo Cow and Werebits integration also serves as a backend social media and sales analytics platform for the retailer.

"The Klang Valley is Moo Cow's primary stronghold and now that we have established the brand on home ground, we are focusing on strategies to strengthen our customer loyalty and business expansion into new locations," Too said.

In conjunction with a signing ceremony on March 18, Moo Cow and Werebits also announced a joint marketing campaign whereby Moo Cow customers who have downloaded the Chopink app stand a chance to win an iPad mini worth RM999.

Related Story:

ChopChop hopes to make a dent, and more


For more technology news and the latest updates, follow @dnewsasia on Twitter or Like us on Facebook.
Keyword(s) :
Author Name :