Samsung launches Galaxy S8 and S8 Plus in Indonesia
By Yunnie Marzuki May 3, 2017
Both devices come with an 'infinity display' concept
Consumer launches will be held in Jakarta, Medan and Surabaya
AFTER it launched in New York in March and opened the doors to pre-orders, Samsung's Galaxy S8 and Galaxy S8 Plus launched in Indonesia on May 2.
The Galaxy S8 and S8 Plus are aimed at elevating the standard of smartphone for users.
"The design and visual impact of a smartphone have become crucial to smartphone invention. Through Samsung Galaxy S8 and S8 Plus, we want to show our commitment to delivering sophisticated smartphones to gain the trust of users around the world, including Indonesia," said Samsung Electronics Indonesia president Jaehoon Kwon in a press conference.
With 'infinity display' as a new trend to break smartphone conventions, both Galaxy S8 and S8 Plus come into the market as bezel-less smartphones with a screen ratio of 18.5:9 to maximize the visual on the screen.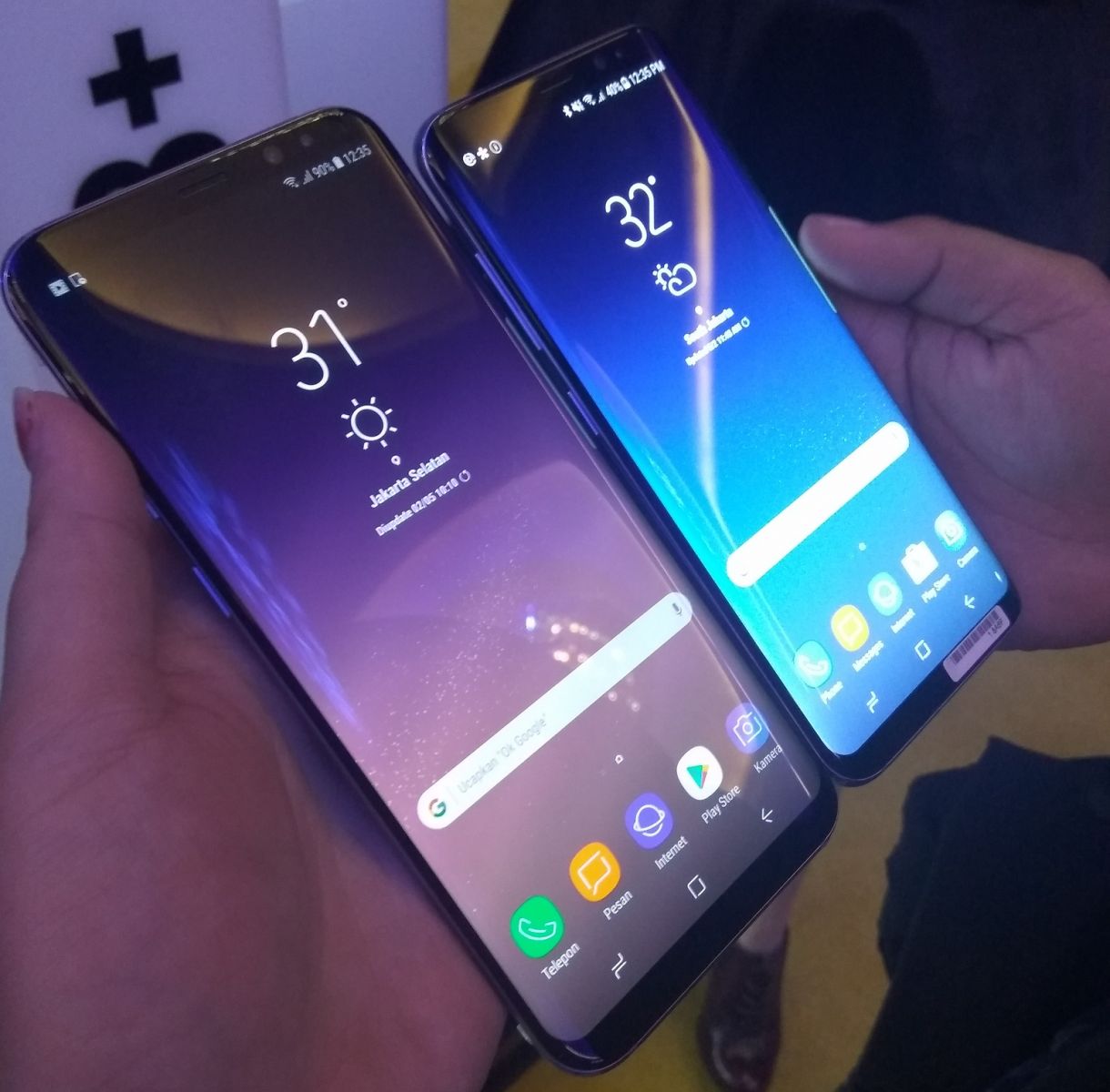 The S8 also introduces two new security measures to unlock the phone without even touching a button with biometric technology in its Iris Scanner, Facial Recognition and Fingerprint Scanner to present a much quicker and convenient way to access your device.
The Galaxy S8 and S8 Plus can be connected to the Samsung Ecosystem with Gear VR and Gear 360 to make 4K 360 content videos. Samsung Dex will connect the smartphone to PCs with the help of Knox to protect user data.
THE Galaxy S8 and S8 Plus' rear camera is 8-megapixel with an f/1.7 aperture. The 12-megapixel front camera comes with an f/1.7 aperture. Both devices come with 4GB RAM and 64GB internal storage.
The Galaxy S8's screen is 5.8-inch and it has a 3,000 mAh battery while the S8 Plus's screen size is 6.2-inch with a 3,500 mAh battery. Both come with a 10-nanometer octa-core processor for faster performance run by Android 7.0 Nougat.
Just like the S7, the S8 will be IP68 water and dust resistant making it a phone that can go almost anywhere.
One key new feature is the inclusion of Bixby, Samsung's digital voice assistant that aims to go toe-to-toe with the likes of Google Assistant, Microsoft's Cortana and Apple's Siri.
Aims to be a market leader
With the launch of the Samsung Galaxy S8 and S8 Plus, Samsung Electronics Indonesia vice president IT and mobile business So Djin Gie hopes that Samsung will become the market leader in Indonesia and the trend setter of a new era in smartphones.
"Every smartphone user wants a new innovation, especially in new features for camera, software, and security. Based on that, hopefully Samsung Galaxy S8 and S8 Plus will strengthen the position of Samsung in the market," he said.
Despite other competitors that deliver their own technologies, Gie believes that Samsung's aim is to fulfil their customers' needs.
"We will try to understand the needs of our consumer and obtain the insights needed to come up with new innovations. Competition is always good for all industries, so we will have to present new innovation or features to our consumers," he adds.
The consumer launches of Galaxy S8 and S8 Plus will be held in Jakarta, Medan, and Surabaya from May 5 to 7.
Both devices are available in Midnight Black, Orchid Grey, and Maple Gold. Samsung Galaxy S8 will cost 10.5 million rupiah (US$788) and the S8 Plus will cost 12 million rupiah (US$901).
Related Stories:
Samsung's Galaxy S8 aims to break smartphone conventions
Samsung's Galaxy S8 and S8+ to arrive in May
All eyes on Samsung as the Galaxy S8 launches
For more technology news and the latest updates, follow us on Facebook,Twitter or LinkedIn.
Keyword(s) :
Author Name :