Review : Sony's budget-conscious, sports noise cancellers
By Edwin Yapp September 3, 2018
Pros: Generalist earbuds, good sounds, stylish, well built
Cons: Poor battery life, average noise cancelling, uncomfortable after a while
THESE days, more consumer electronics firms are going for the "cut-the-cord" look akin to the Jabra Elites, and Japanese player Sony Corp wasn't going to be left out. They have the WF-1000X and WF-SP700N, with the latter being the unit on review this week.
Designed for the sport-minded user, with added noise-cancelling features, the WF-SP700N comes in four colours – pink, yellow, white and black. They cost RM709 on the Sony online store.
Design and build
Like many other non-wired earbud headphones, the unit came equipped with a carrying case, which doubles up as a charging base. The WF-SP700N is quite nice and small and is a welcome change to the bigger boxes out there.
The left and right units snugly fit into the box and the design is pretty nice and tight, which to me is a plus point, given that its most likely you're going to use these puppies at the gym or while on the move.
The device is made of good quality plastic and the matte looks appeals to me rather than the off-glossy plastics. On the side of each earbud is a switch. Now if you thought (as I did) that you could either use the switch to turn on the unit or pair it with your smartphone and/ or music device, you would be in for a surprise.
Sony's pairing procedures are actually quite complicated and certainly not as intuitive as other brands I've used. I had to actually turn to Sony's guide in order to figure it out. In a nutshell, you'll need to lift out the left earbud from the case first and depress the on switch for a few seconds and then go ahead and pair that to your smartphone.
The passkey for pairing is "0000" and not the more usual "1234." Only then do you lift off the right earbud from the case and that pairs the right unit with the left. If you mess around with order of things, it gets complicated – you'll either be unable to pair the device or only hear sound coming from one side!
Of course, if you have an NFC-enabled smartphone, you can pair the device with the carry case, which supports such technology. But if not, you'll need to adhere closely to the aforementioned steps.
The unit comes with the standard earbuds and several sizes to choose from. After figuring out what's best, you're all set. Sony says the WF-SP700N is equipped with noise-cancelling features. To turn this on, go the to left earbud switch and press once.
If you press it a second time, you activate the pass-through feature, which allows you to hear ambient sound. Press one more time, and the noise cancelling turns off. Repeat the cycle to turn the feature on again.
Aside from this, you can't control the volume from the sides of earbuds as you can with other brands. This was a bit of a bummer as you'll have to reach into your pocket to adjust music volume.
The WF-SP700N are IPX4 rated. This means it can withstand splashes of water or rain drizzle here and there but can't be used in a pool. Overall, the build quality is consistent with what Sony is known for.
Battery, performance and features
After you're done with the somewhat cumbersome Bluetooth pairing ordeal, you can get on with your music. As with my other reviews of Sony headphone products this year – the WH-1000MX2 and the WI-1000X (WI) – the WF-SP700N also shines in audio quality.
Like its two siblings, voice was clear, bass was ample and high trebles was just right without giving you listener fatigue.
The one area in which I felt the WF-SP700N lacked was in comfort. Unlike the other two products, there weren't as comfortable as I would have liked. After about an hour of using them, my ear canals were a little sore. They're certainly not as comfortable as my go-to wired earbuds, the Jaybirds X2.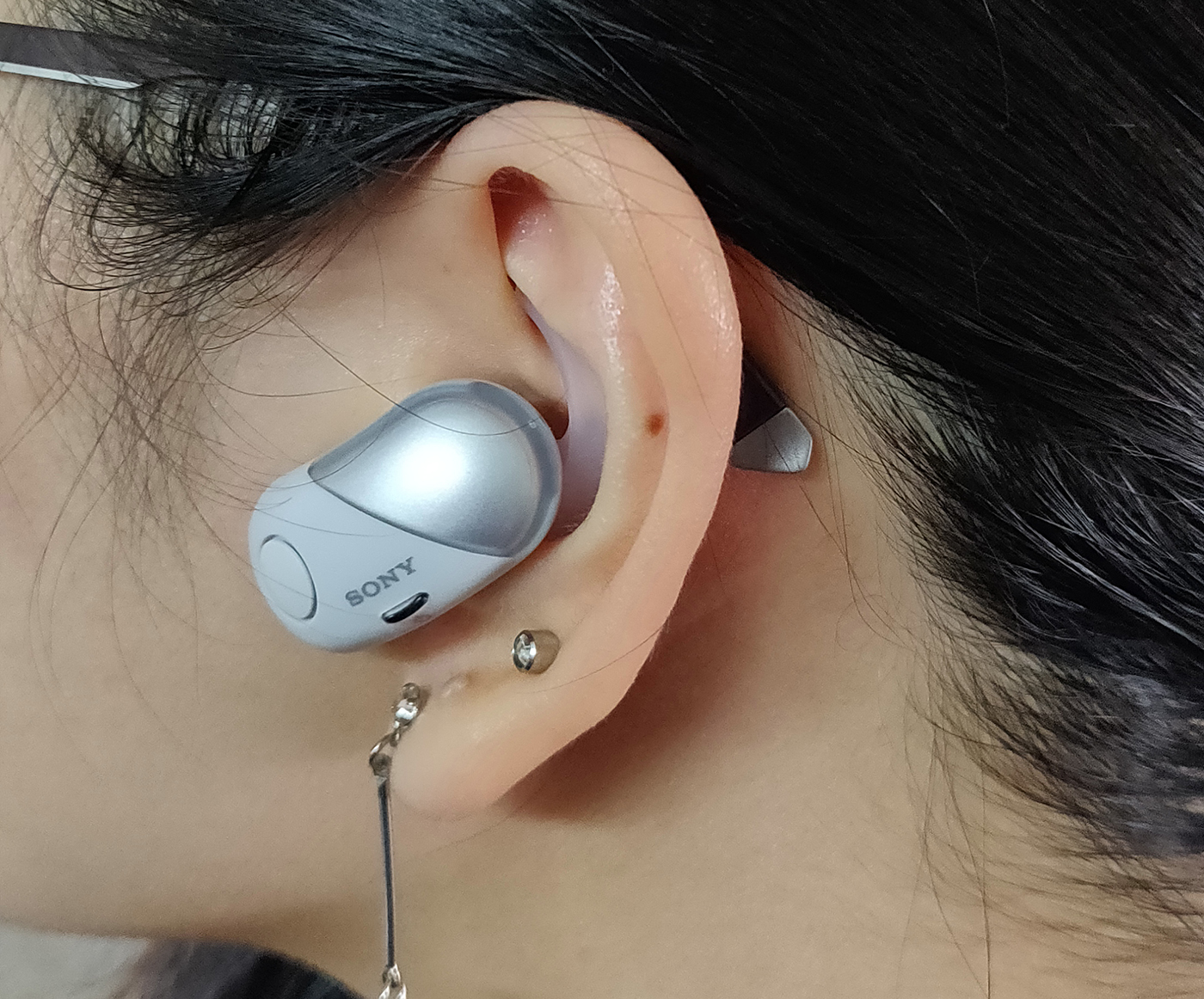 Now we come to the not so good: Battery life. The WF-SP700N is only rated with three hours of battery life and one-an-a-half hours of charge time. That to me is woefully low given that you'd expect today's devices to run for up to six or even eight hours.
Real life tests suggest that I could only get up to about 80% of the maximum charge, which is about two hours and 30 minutes or so, depending on how loud you listen to your music and how far your device has to transmit over Bluetooth. Or course you can charge the device with your carrying case but that's cumbersome, especially if you're not done with your sports session. Also, I only got about one-and-a-half charge from the case, not even two full charges.
Aside from that, I found the noise-cancelling features performed marginally, as my rides on the train had not much noise cutoff. In quieter surrounding, the noise is reduced but not by much.
They certainly do not rank up there with the Bose, in terms of noise cancelling, but then again, the Bose are at least twice the price. Also to get good noise cancellation, you'll need to ensure that the seals on your earbuds are tight, if not, noise will permeate through.
Conclusion
The WF-SP700N aren't designed with a specific feature to boast about as I feel it's more a generalist kind of earbud headphones. For example, the Bose are known for noise cancelling; the Jaybirds are known for quality sports earbuds, with long battery life.
The Sony are lightweight enough for sports use, general everyday use, and offers some marginal noise cancelling, so this is something you have to realise when considering them.
What it has going for it is the price point for a well-made earbud headphones and good sound quality. Battery life is a let down, so this is also something you should think about.
Related Stories:
Review: Sony's earbud noise canceller a great option to have
Review: Jabra Elite 65t: High quality, affordable wireless option
For more technology news and the latest updates, follow us on Facebook, Twitter or LinkedIn
Keyword(s) :
Author Name :