Review: OnePlus 5T, a top-notch smartphone for the taking
By Edwin Yapp February 27, 2018
Improves on camera, display, battery life; worthy successor of OnePlus 5
Mostly good, only short of waterproofing, QHD screen; still a great bargain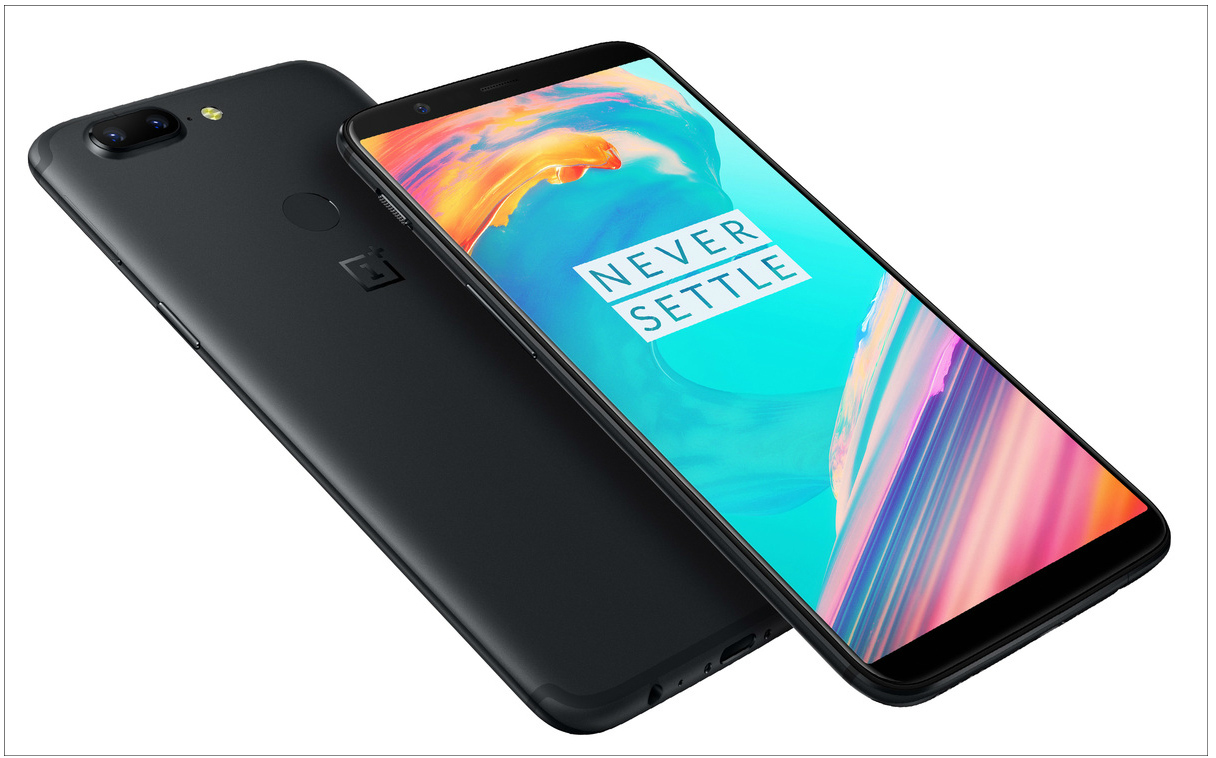 I'VE been wanting for some time now to get my hands on a OnePlus smartphone and a couple of weeks ago, was privileged to have gotten a chance in the form of the very capable OnePlus 5T, which has been the talk of the market in recent months.
Unlike many of its larger, more flashy competitors – Chinese or otherwise – OnePlus has been a relatively quiet smartphone vendor. Indeed, it began life in 2013 and only launched its first smartphone, the OnePlus One, a year later via an invitation system, according to the Guardian.
The article also noted that OnePlus' mantra is based on its philosophy of 'Never Settle,' alluding to the fact that it aims to design high-end smartphones but at a reasonably affordable price.
For the most part, the company has been able to keep to its promise. This to me is a refreshing welcome to the many smartphones today that are growing in price due to the high specifications they're equipped with.
To date, OnePlus has designed and delivered seven smartphones. But arguably, the market really only took notice when OnePlus introduced the OnePlus 3 in mid-2016, a pretty high-end smartphone at a very affordable price relative to the competition.
The OnePlus 3 was the company's first 'metal unibody' phone. The phone launched with a Qualcomm Snapdragon 820, 6GB of RAM and 64GB of storage. It followed that up with the OnePlus 3T in late 2016; the OnePlus 5 in mid-2017; and finally, the OnePlus 5T, the successor of the well-received OnePlus 5 in late 2017.
So let's delve straight into it.
Design and build
As mentioned, the OnePlus is renowned for packing a whole lot of top specs into its product without you having to pay an arm and a leg to own one and the 5T is no different. The full specs can be found here, but this is the important gist: Processing is via Qualcomm's 835 Snapdragon and Adreno 540 for the GPU; memory is 6G; and storage is 64GB. There is another model which packs 8GB of RAM and 128GB of storage. My test phone had the former specs.
Display is based on a 6.01-inch AMOLED, with a screen resolution at 2,160 x 1,080, wrapped with Corning Glass 5. Unlike its predecessor, the 5T screen aspect ratio is 18:9. The 5T sports a dual-camera set up, with the main lens coming in at 16 MP (f/1.7), equipped with gyro EIS (electronic image stabilisation), whilst the second lens is a 20 MP (f/1.7) lens which handles low-light duties.
The camera also comes with phase detection autofocus and dual-LED flash. Video-wise, the 5T takes 2,160p@30fps, 1,080p@30/60fps, 720p@30/120fps. Charging comes via OnePlus' proprietary fast Dash charger on a USB-C interface.
The 5T is also equipped with a rear fingerprint sensor and a 3,300mAH battery, and it did not get rid of the 3.5-inch headphone jack, much to the joy of most customers. Volume rockers and silent slider were on the left of the smartphone whilst the power button and SIM tray were on the right.
This is by far the most powerful smartphone I've reviewed bar the Huawei Mate 10, which I wrote about in December. The difference of course is the price point. The Mate 10 was going at RM2,699 when I reviewed it (now you can shop for it at about RM2,299) whilst a similar-spec smartphone in the 5T goes for as low as RM2,288 at some online stores. You can even find the 5T at a tad under RM2,000 online, but do be aware as some of these deals may not have local warranties.
Just a caveat: I didn't get a chance to review the OnePlus 5 so I can't do a direct comparison but there are other reviews that speak of this.
My first impressions of the 5T is that it's a very solidly built phone. I like the fact that it has really slim bezels and is complemented by a slim body line – much slimmer than the Mate 10 or even the Mate 10 Pro. This to me is a real plus point.
The all-metal body is a nice touch although I do feel it gets a little slippery when holding it. The 5T comes equipped in the box with a standard TPU case, which isn't too bad in quality. But it's probably a good idea to invest in a good, slim case as an alternative.
I've always been partial to AMOLED screens and since switching away from my Google Nexus 6P to a Huawei Mate 9, I've been pining to go back to an AMOLED screen. I'm glad to report that the OnePlus 5T AMOLED screen meets all my expectations and more.
Colour saturation was vivid but not too unnatural; colour accuracy was good; the brightness was great under sunlight; and finally, the pièce de résistance of an AMOLED screen – absolutely great contrast, where blacks were blacks and there were no in betweens unlike the IPS LCD screens. This is best exemplified when the screen wakes up and displays only the clock on a pure black background with ambient mode turned on.
Aside from the brilliant screen, I found the somewhat minimalist design quite refreshing. There were no markings anywhere to distinguish the phone save a small embossed '1+' logo at the bottom of the fingerprint reader. The camera has a small 'bump' to the left of the phone and while most users today prefer a flushed camera design, I didn't find it too intrusive to have the bump.
The test unit I had, came equipped with Android Nougat only and whilst some reviewers complained about this, I didn't have any issues by the time I got the unit in Feb 2018, as I was able to immediately upgrade to Android Oreo 8.0 before my testing started.
Lastly, the OnePlus is also famed being a near stock Android phone, which may not appeal to all. It comes equipped with the latest OxygenOS 5.0.3. I found the OS pretty slick and more useful than stock Android, which is a welcome change.
Overall, the design and build was top-notch, and rivals some of the best flagships in the market at a lower price point. I give the 5T high marks for being able to fit all that power into such a slim package.
Performance and battery
The scores from Geekbench 4 came out quite respectably with single-core score at 1,423 and multi-core at 5,824. Outside of benchmarking, the 5T performed well – as expected – in all the tasks I threw at it, including playing some games. For example, running an arcade-style game called Shadow Fight 3 was slick, without any lag. Ditto with Minecraft.
Next up was playing videos. I had loaded some 1,080p videos onto the 5T and also tested it with Netflix streaming. Both tasks again did well with no issue to do with lagging. Audio was loud and crisp, and I had no problem with volume or clarity.
This was a tad surprising given that the 5T is equipped only with a single audio speaker unlike my Mate 9, which had stereo set up. Some may quibble about this but I found the one speaker to be acceptable.
Battery performance was pretty good. In my screen-on-test (SOT), I achieved just under seven hours running at full brightness from the 100% mark to about 1%. In real life measurements, you could get up to two days with the 5T if you're an economy user; one to one-and-a-half days if you're a power user.
Charging came via OnePlus' proprietary Dash charge, which was pretty impressive. I can go from 1% to 50%-55% levels in 30 minutes, and only take another 45 minutes or so to get to 100%. Dash is different from Qualcomm's Quick Charge, and you can read more about the differences here.
In streaming tests, I ran the two-hour feature movie Jurassic Park over Netflix and it used about 17% of battery life. While this isn't the best score I've seen – that would go to the Mate 10 at about 12%-14% – it isn't too shabby either, given that it only has a 3,300mAH battery versus the 4,000mAH battery in the Mate 10.
Speaking about Jurassic Park, I chose this movie as it was filmed in what is known as Univisium format, which natively supports an 18:9 aspect ratio. Read here for more on the 18:9 aspect ratio. Since the 5T supports 18:9, I tested it and found the viewing to be quite good, and I would say better than the usual 16:9 aspect ratio as you can really see more of the screen.
However, do note that not every show on Netflix supports this format (other shows such as House of Cards, Stranger Things do). Also, many apps in the market today may not yet support the 18:9 format. However, I believe this is a passing phase as developers will start to upgrade to the 18:9 format in 2018, so buying a 5T would future-proof you in this area.
A quick word on the Oxygen OS: Whilst it's my first time using it, I'm quite familiar with the stock Android feel having lived with the Nexus 6P before. I found it to be pretty refreshing in that it was lightning fast but had a few nice tricks up its sleeves.
For example, you can customise the themes quite quickly on the 5T, which is something that is not doable on the stock Android. You can even customise the Android buttons at the bottom of the screen with various configurations.
The 5T also has a feature called Parallel apps, which allows you to clone some apps and separate them into work and personal domains via different logins. Apps which support these are: Facebook, Messenger, Twitter, Instagram, LinkedIn, WhatsApp, Skype and Snapchat.
But for me, the stand out feature of the Oxygen OS is the speed and simplicity, and the fact that it's not heavy handed compared to some other interfaces such as Huawei's EMUI, Xiaomi's MIUI, or Samsung's TouchWiz.
Next page: Gets the job done without any fanfare
Keyword(s) :
Author Name :