Fujifilm gets Square with new Instax camera
By Chong Jinn Xiung May 17, 2017
New instax line boasts hybrid camera that snaps digital photos and instant prints
Fujifilm to target younger audience who are hungry for tangible memories
JAPANESE camera maker Fujifilm recently introduced two new instax cameras the Square SQ 10 and mini 9 that it hopes will appeal to a new generation of photographers.
The SQ10 is Fujifilm's first hybrid camera, a combination of its instant print and digital technologies. It comes equipped with a digital image sensor and digital image processing technology.
It has a thin, round and symmetrical shape that makes it comfortable to hold. The lens ring has a metallic finish while the solid black body gives it a classy aesthetic.
It has a dual shutter system with two shutter buttons, one each on the right and left of the camera that can be customised for taking photos or switching modes.
Turning the SQ10 around, it has features that are not commonly found on an instax camera with a 3-inch LCD monitor that can be used for framing photos and selecting them.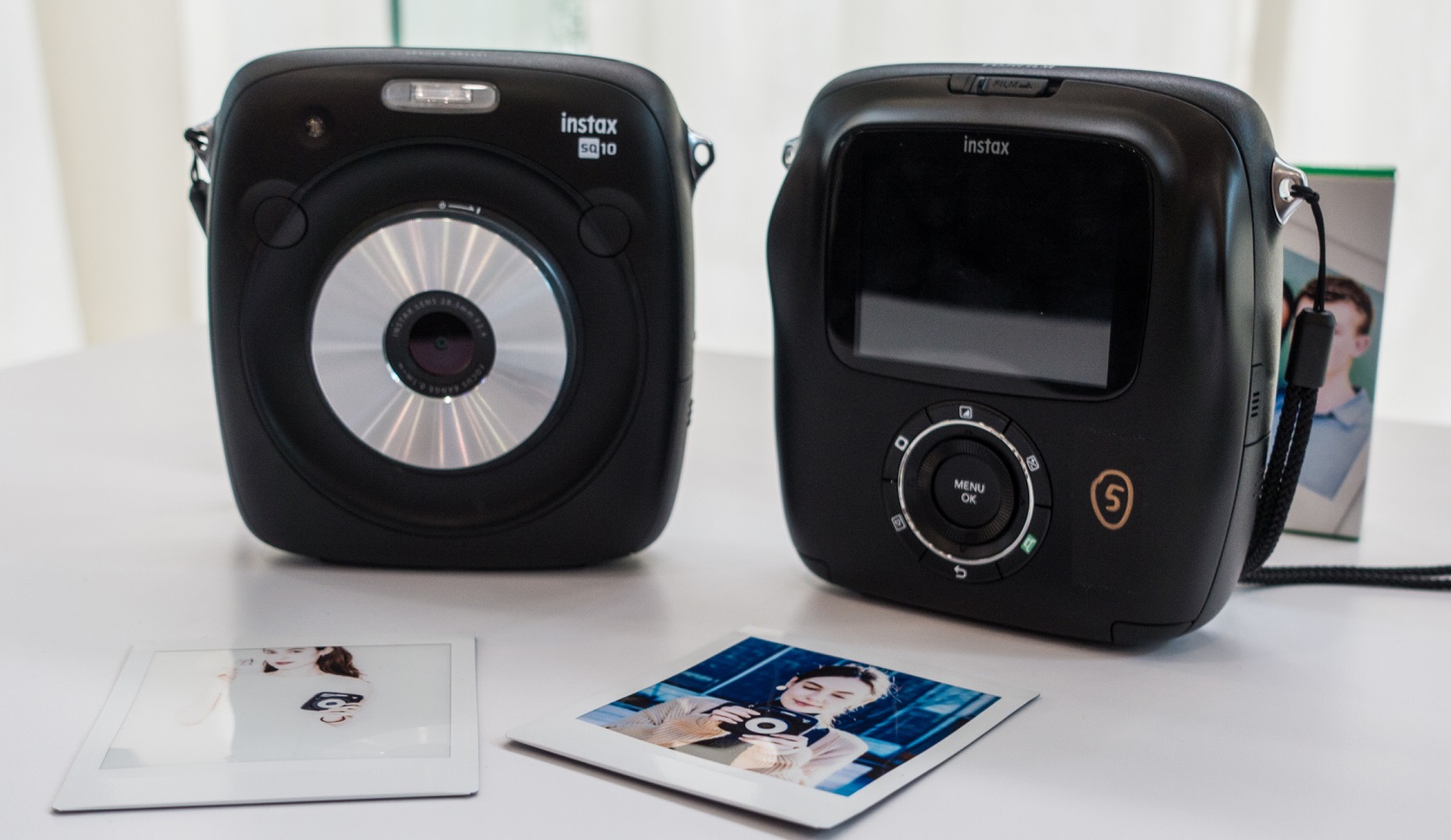 Unlike regular instax cameras, the SQ10 is capable of capturing photos, storing them on a microSD card, and allowing you edit and print them later.
The introduction of the digital elements is said to allow the camera to capture brighter photos in low light and shoot close-up shots at distances of up to 10cm.
Fujifilm has even introduced a new square format film, called instax Square Film, that is similar to the 1:1 aspect ratio popularised by photo-sharing platform Instagram.
It comes with various shooting modes and creative image processing functions for photographers to better express their art. There are 10 colour filters and dramatic vignette (loss of clarity to the edges of the photo) effects that can be applied to add a vintage feel to your photos.
For socialites who love to snap and share photos, the added benefit of the SQ10 is that it can print multiple photos of the same scene, something that was not achievable with previous instax cameras.
The camera runs on a rechargeable battery that can be charged with a microUSB cable.
Fujifilm also introduced a refreshed instax mini 9 that shares the same design and ease of use of its predecessor the mini 8.
Made for selfie lovers it is equipped with a little selfie mirror next to the lens to help users keep their faces centred in the frame.
The features remain the same as its predecessor with automatic exposure measurement and a high-key mode for portraits.
Small and compact, it is a camera that Fujifilm hopes will be a hit at parties, festivals and events. It comes in five trendy colours, namely, pink, green, cobalt blue, white and ice blue.
The Fujifilm instax Square SQ10 and mini 9 will be available from May 22 at US$308 (RM1,328) and US$81 (RM348) respectively.
Fujifilm adds that the instax Square and mini films will be sold at RM48 and RM36 respectively. Each pack of film contains ten pieces.
Hope lives for the photo printing business
Despite living in an age of instant gratification where smartphones have overtaken cameras as the most popular device to photograph with, Fujifilm has seen success in its instax line of cameras that it introduced seven years ago.
Fujifilm Malaysia managing director Yoshi Nakamura explains that instax was previously thought to be an outdated product but it proved to be a popular hit among the younger generation.
"The concept of instantly printing a photo after capturing it was something new to them. People love to have tangible memories and something that they can feel," Nakamura said.
In fact, sales have been encouraging for Fujifilm with a total of 6.6 million instax cameras sold globally in 2016, a 30% increase from the prior year. Fujifilm projects that sales could go up to 7.5 million this year.
Though Fujifilm's photo printing business has been on the decline, and people assumed that was no future in it there is a new market to be found in the younger generation.
In fact, Nakamura observes that speciality prints like split and collage printing are popular among the younger generation as they like to use the prints to decorate their journals.
Related Stories:
Canon introduces three new EOS cameras
Asus ZenFone 3 Zoom boasts improved camera and large battery
Canon confident digital cameras are here to stay
For more technology news and the latest updates, follow us on Facebook,Twitter or LinkedIn.
Keyword(s) :
Author Name :