Samsung at CES: Diversification the key to growth
By Edwin Yapp January 11, 2013
Samsung aiming to make its chips available for a broader market; hedging against being sole supplier to Apple
Targeting corporations with mobile devices; ramping up mobile content to fend off competition
AMID all the fanfare surrounding this week's ongoing Consumer Electronic Show (CES), the spotlight was trained on Samsung when it introduced new technologies and strategies that are poised to keep the company ahead of its rivals.

While the Korean tech behemoth's demonstration of futuristic, bendable organic light emitting diode (OLEDs) screens, which allow tablet computers to be folded into half, are much sexier to talk about, Samsung got down to more practical announcements when it introduced an 8-core processor built into a single piece of silicon.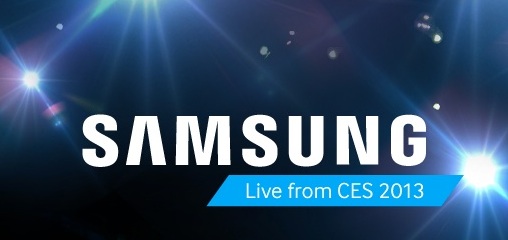 According to business news portal Bloomberg, Samsung will begin selling a chip – known as the Exynos 5 Octa – that has eight cores, four of which are designed to run fast when the device needs operating power on demand, while the rest are engineered to help conserve battery power.

Bloomberg noted that the Suwon-based company is trying to build on its position as a supplier to Apple and its own handset division by winning orders from other phone makers, with a full range of integrated components including processors, memory chips and screens.

"In the world, the only company that has logic, memory and display is Samsung Electronics," Bloomberg quoted Stephen Woo, president of Samsung's System LSI [Logic] unit, as saying.

While Woo's System LSI division is focused on the smartphone market -- where Samsung and Apple have more than half of industry sales -- the unit is independent of the company's handset business, Bloomberg said.

In a related story, Reuters reported that Samsung is looking to diversify its business and supply chips to more Chinese and other emerging smartphone makers in a bid to compensate for any reduction in demand from Apple, which has traditionally been the Korean chipmaker's customer.

Reuters said Apple was weaning itself off Samsung chips used in its iPhones and iPads, as the Cupertino, California-based smartphone and tablet maker becomes less reliant on its rival for parts for its gadgets.

Apple is already buying fewer Samsung memory chips and display screens as the two have gone to war over patents - concerns have grown that Samsung may see its processor revenues tumble, wire agency added.

"[We] should diversify our customer base and are making such efforts already, adding some Chinese customers," Woo told Reuters ahead of his first keynote speech at the CES in Las Vegas on Wednesday.

Reuters noted that Samsung's mobile processor business is almost entirely tied to the fortunes of Apple and its own mobile business – its Galaxy range.

By comparison, chip rivals such as Qualcomm, Texas Instruments and Nvidia have a broader client base that spans LG Electronics, Nokia, HTC, Huawei Technologies and Google's Motorola.

"We see emerging players who have potential to grow in smartphones and we will continue to make efforts to supply them with our chips," Woo said.


Targeting corporates, mobile content

Meanwhile, in another Reuters report, Samsung said it was planning to focus on two key thrusts this year to bolster its efforts towards becoming a more dominant tech titan.

The news wire said Samsung would turn its attention to mobile content and invest in devices that appeal to the corporate sector at a more rapid pace, seizing opportunities left behind by declining device makers such as Canada's Research in Motion (RIM), maker of the BlackBerry devices.

Reuters reported Kevin Packingham, chief product officer for Samsung Mobile USA, as saying that Samsung's corporate market ambitions have advanced as the popular Galaxy S3 recently won the requisite security certifications from companies.

"The enterprise space has suddenly become wide open. The RIM problems certainly fueled a lot of what the CIOs are going through, which is that they want to get away from a lot of the proprietary solutions," Packingham said in an interview with Reuters at CES.

"They want something that integrates what they are doing with their IT systems. Samsung is investing in that area."

In the past year, large organizations have ditched their BlackBerrys as the preferred choice for their communications needs.

Airline carrier Quantas, consulting firm Booz Allen Hamilton and software maker SAP are but examples of this, as are the US National Transportation Safety Board and the US Immigration and Customs Enforcement agency.

Reuters also noted that Samsung is beefing up its software that will combine the mobile phone with Samsung's strength, the television, which the company claimed has barely evolved in the past decade.

"We'll start to integrate what's happening on the big screen to what's happening on the tablet," Packingham said. "We know now that people like to explore content that they are watching on TV while they have a tablet in their lap, and that's going to be a big theme for [Samsung] this year."
Related stories:
Samsung launches Enterprise Business Division in Malaysia
Smartphone vendors: Nokia out of the Top 5, RIM in
Analysts, reviewers not impressed by new Galaxy Note 10.1
For more technology news and the latest updates, follow @dnewsasia on Twitter or Like us on Facebook
Keyword(s) :
Author Name :
By commenting below, you agree to abide by our ground rules.