Maxis to spring another 4G LTE surprise
By Karamjit Singh January 15, 2013
Currently offering 4G on 2.6MHz spectrum, likely to launch on 1800MHz too
Joint COO Mark Dioguardi calls it 'work in progress'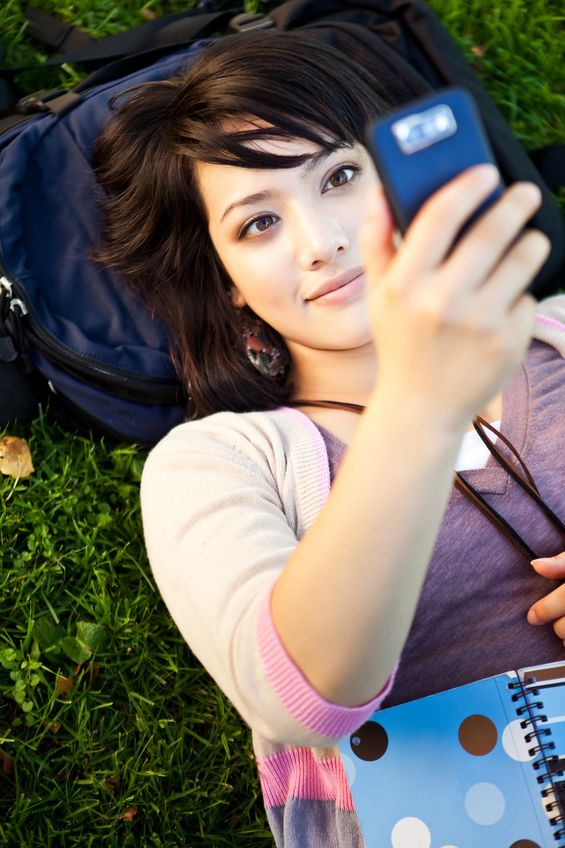 IN launching its 4G over LTE (Long Term Evolution) on Jan 2, leading mobile player (by subscriber base) Maxis caught everyone by surprise.

The fast rollout, four weeks after the LTE spectrum was officially awarded to Maxis and seven other players, made sure the start of 2013 was an uncomfortable one for its main competitors, Celcom and DiGi, which now face extra pressure in speeding up their LTE rollouts.

As Maxis joint chief operating officer Mark Dioguardi notes, "It's surprising you can keep things a secret, but we did."

It was also important for Maxis to be first to launch, he adds. "As the market leader in Malaysia, we are committed to offer the most innovative services to our customers and we wanted to be the first to offer the enhanced quality of service that LTE offers."

The best response Celcom can muster so far is to declare on its website that it too has 4G LTE, albeit only to experience it at the Sunway Pyramid Mall Blue Cube outlet in Petaling Jaya and at Menara Celcom in Kuala Lumpur. DiGi has not responded publicly.

But the pressure on its rivals will likely hit boiling point when Maxis throws the market a curve ball and offers LTE services on its 1800 spectrum. Dioguardi did not deny this when asked by Digital News Asia (DNA).

"The exact date is not known yet but it is a work in progress. We have certainly been trialing it for the last two years," he says.

It has also made its intentions known to regulator Malaysian Communications and Multimedia Commission (MCMC). However, going by the technology-neutral licences awarded by the MCMC, Maxis does not need permission from the regulator as noted by an MCMC executive to DNA.

Launching LTE on the 1800MHz spectrum brings with it huge advantages of a mature LTE environment with availability of devices, especially phones (think the iPhones and Galaxy series), rather than the limited dongles it currently can offer over its 2.6MHz spectrum.

With its 3G network riding on the 1800MHz spectrum and covering over 90% of populated areas nationwide, coverage will not be a problem either.


Dioguardi (pic) hints as such, saying that there will be more devices and more coverage in the coming months. "And, it is not just a matter of launching. A lot of work goes into getting the network and supporting ecosystem ready," he says.

That may be so, but the effort will be worth it, says a telco vendor. "Launching LTE on the 1800 MHz spectrum will really put the squeeze on its main two rivals as all of a sudden, Maxis taps into a matured LTE ecosystem as compared to the 2600MHz which is not widely used, and therefore has fewer devices and does not offer the advantages of scale."

For Dioguardi, who spent some time at the Maxis store in Taman Tun Dr Ismail in Kuala Lumpur on a recent weekend to observe the early adopters of its LTE service, the key promise Maxis has to deliver on is ensuring excellent customer experience.

"You don't want to rush [just to be first]. It has to be about ensuring the customer has a great experience. And our customers amaze me with what they use the technology [4G] for," he says.

While most users will tap the greater speeds of 4G over LTE for entertainment services, there are serious users too. One customer Dioguardi spoke to downloads software for engineering work at remote locations.

Dioguardi recognizes that there are many experts who work in highly technical fields and in remote areas who rely on dongles to upload software – hence, ensuring a strong user experience beyond 4G.

This is where the 5,200 sites it has upgraded last January to HSPA+ come into the picture. This is why last April it upgraded 3,400 sites to HSPA+ DC (Dual Carrier), which allows two frequencies to be used simultaneously, thus doubling the speeds.

Maxis touts a realistic speed of between 10Mbps and 30Mbps with a theoretical speed of 75Mbps. In areas where there is no 4G coverage, the dongles drop down to the high-end 3G technology called HSPA+ Dual Carrier, which offers practical speeds of between 2Mb to 7.5Mb.
Related Stories:

Maxis claims first to launch 4G LTE service

MCMC issues spectrum for 4G

It's spectrum rebalancing: MCMC on 2.6Ghz allocation

LTE is good to go, so now what?

P1 appointed to TD-LTE steering committee


For more technology news and the latest updates, follow @dnewsasia on Twitter or Like us on Facebook.

Keyword(s) :
Author Name :