Maxis claims 4G LTE leadership in Q3 2015
By Digital News Asia October 29, 2015
Says No 1 in 4G LTE with 55% population coverage
Service revenue grew 3.1% in the quarter and 5.3% YoY
[This story has been amended to correct its heading and first para]
MAXIS Bhd threw the Fourth Generation/ Long-Term Evolution (4G LTE) gauntlet back at rival Digi.Com Bhd, saying that it was the leader, even as it reported a 5% increase in revenue for its third quarter (Q3) 2015 which ended Sept 30.

Maxis recorded Q3 revenue of RM2.166 billion versus RM2.065 billion in the corresponding period a year ago. For the none-month period ended Sept 30, it recorded total revenue of RM6.425 billion versus RM6.266 billion a year ago. [RM1 = US$0.24]

Service revenue for Q3 grew 3.1% from Q2 2015 to RM2.158 billion, led by 6% growth in prepaid and 0.7% growth in postpaid, Maxis said in a statement.

Compared to Q3 2014, service revenue grew 5.3%. The growth in prepaid revenue was fuelled by higher data usage while for postpaid, growth came from high value customers subscribing to MaxisONE plan, the company said.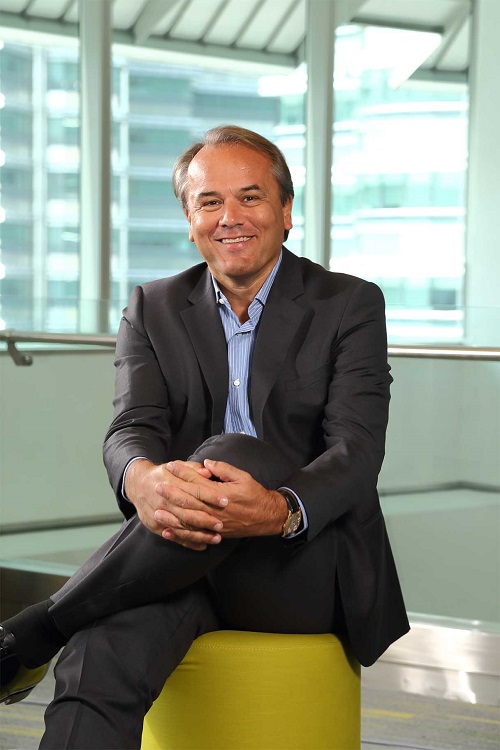 "Maxis keeps investing more than anybody in order to provide our customers the best data network with a particular focus on LTE leadership," said chief executive officer Morten Lundal (pic).

During the quarter, Maxis spent RM359 million to improve its network. 4G LTE coverage now extends to 55% of the population, "making Maxis the market leader with the fastest and widest 4G LTE coverage in the country," the company said.

It means Maxis has 95% coverage in key market centres and 60% in all state capitals.

This comes just two weeks after Digi had made similar leadership claims with its 50% population coverage.

Maxis said it has nine million mobile Internet users, with more of these customers adopting 4G LTE. The company added 1.5 million 4G LTE users in the last 12 months, who consume an average of 2.3GB of data a month.

To cater for high data traffic growth, Maxis anticipates that its 2015 capex (capital expenditure) spend to be in the range of RM1.2 billion to RM1.3 billion.

For the third quarter, Maxis registered an Earnings Before Interest, Tax, Depreciation and Amortisation (EBITDA) of RM1.111 billion and a service revenue EBITDA margin of 51.6% against RM1.110 billion and 54.3 % in the previous quarter.

Compared to the same quarter in the preceding year, EBITDA was RM1.079 billion and service revenue EBITDA margin stood at 53.1 %. This excludes unrealised foreign exchange losses, the company said.

Profit After Tax (PAT) for the quarter grew 3.5% to RM509 million against RM492 million in the preceding quarter.

The company announced a third interim dividend of five sen per share.

Related Stories:

Digi throws down the 4G LTE gauntlet: What it really means

Maxis reports lower service revenue in Q2 2015, profits up

Maxis says strong Q1 fuelled by transformation initiatives


For more technology news and the latest updates, follow us on Twitter, LinkedIn or Like us on Facebook.
Keyword(s) :
Author Name :