Media habits: Enter the binge-watching Malaysians
By Karamjit Singh December 10, 2014
Consumer behaviour in mobile increasingly data led
Price, speed barrier to consuming TV, video out of home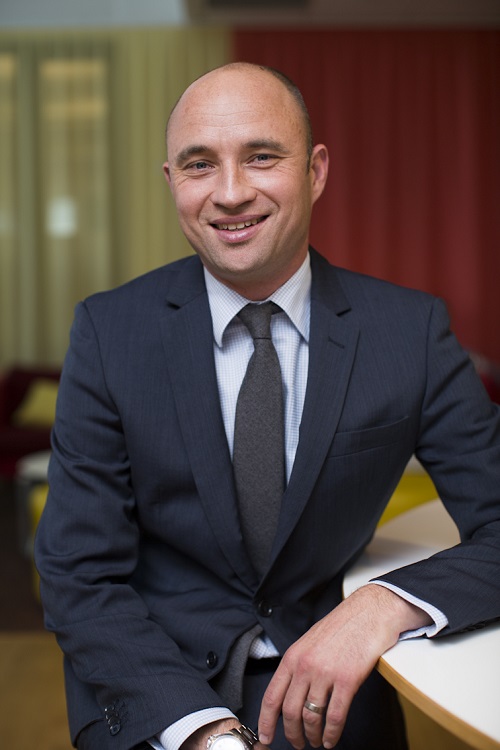 TODD Ashton (pic) is not a gambling man, nor is he given to making frivolous statements just to grab the headlines, so when the president of Ericsson Malaysia and Sri Lanka predicts that, "2015 will be the year you start seeing a shift with data-led tariffs from the mobile service providers," you can be assured he has given this a lot of thought and has seen the signs.

He has also gone to the ground to hear first-hand from the market. A recent trip to the East Malaysian state of Sarawak proved instructive.

"I went along with a telco customer to hear what its distributors were saying, and found that every single dealer was talking about the importance of the telco delivering a consistent data experience to customers.

"This was the most important factor they stressed. It was not about voice, which was what I was expecting," he tells Digital News Asia (DNA) in an exclusive interview.

The experience also reinforced to him another fact of the Malaysian market. "What you expect is seldom the reality," he observes.

In this case, that Sarawak, being one of Malaysia's largest states but thinly populated with mobile coverage focused in urban pockets, should be a voice market instead of data.

His conclusion from that trip convinced him that there is big demand from Malaysian consumers for more advanced services like video streaming.

"Demand for social media is a given, as the Malaysian data from our Ericsson Mobility Report shows," Ashton says.

Critically, the demand for more advanced data services is not just coming from consumers but enterprises too. "This is a big deal as enterprises too shift from voice to data services, and I am seeing the operators scrambling to meet this overall demand," he adds.

Cynics could point out that as a telco vendor that sells services, infrastructure and software to telcos, Ashton would be expected to say nothing less. But that would then be ignoring the outcome from other surveys that point to the same conclusion about the rising demand for data from Malaysian users.

For instance, a recent study by Yahoo and Mindshare, Creating Brand Connections across Devices, revealed that watching long-form video over smartphones is now the norm, with 50% of the 600 survey respondents watching videos of 10 minutes or longer. Survey respondents were all urbanites owning smartphones.

READ ALSO: Thailand, Indonesia smartphone growth hampered by cost: BuzzCity

Malaysians loving their binge-watching

Ericsson Consumer Lab recently released both its The Mobility Report and its TV & Media 2014 report, part of its annual studies designed to track the pulse of consumer and enterprise behaviour in an increasingly mobile-centric digital economy. Ericsson itself uses the term 'Networked Society' to describe the rising digital footprint in life.

About 23,000 consumers from 22 countries participated in the online survey for the TV & Media report.

Focusing on the Malaysian data from the TV & Media study, one standout feature was around how many Malaysians were willing to pay to enjoy what is called 'binge watching,' that is, preferring to get an entire season's worth of a TV series at one go.

While the global average is 48%, among the Malaysian respondents, 51% said they would be willing to buy an entire season's content at one go.
As Ashton notes, content binge-watching has always there via DVD but it has been constrained by cost. "The demand however has now accelerated with subscription services like Netflix available."

While Netflix is not available in this part of the world, there are other services that can help consumers get around this.

To Ashton, this interest to buy binge content reflects people's desire to enjoy flexible viewing … or time-shifting if you prefer a sexier description.

Further demonstrating this, the demand for streaming video is higher than for linear TV (where users have to arrange their schedules around the time shows are aired) among Malaysians who have broadband and watch video at least once a week.
Ashton thinks this interest in watching content when users want to, will be a major trend. "Consumers want to be in control of what they watch and expect a seamless experience across multiple devices too, or 'play-shifting' as this trend is described."

While consumers want to be in control of when and how they watch video content, price and speed are barriers Malaysian consumers face when it comes to watching TV and video content away from home.

A majority, or 57%, of consumers cite the cost of data as being too high for them to watch TV and video away from home, while 49% feel the cost to rent, buy or subscribe to TV and video content as being too high.
While consumers grapple with the cost aspect, operators will face their own cost pressures too in making the capital expenditure (capex) investments needed as, on the back-end, it will require a lot of app optimisation by operators.

"I know, for instance, that mobile players in Malaysia are very serious about optimising YouTube performance on their networks," Ashton says.

But seeing how low Malaysia ranks in terms of network speeds, this improvement will take a long time. In one chart measuring downlink speeds of certain apps at the edge of a cell site, Malaysia surprisingly came out last of seven countries, including Australia, Singapore, Vietnam, Indonesia, the Philippines and Thailand.

For vendors, that is good news as telcos work to improve the quality of app experience on their networks.

But for consumers in Malaysia, frustration is likely to mount as they are denied that smooth and seamless experience their new time-shifting, binge-watching, play-shifting habit expects from their service providers.

The question is, which telco will be first to meet their needs?

Related Stories:

Don't fall behind the mobile video revolution

Mobile data plans need to evolve: Ericsson

Telco Deep Dive: The hidden costs of app use


For more technology news and the latest updates, follow @dnewsasia on Twitter or Like us on Facebook.
Keyword(s) :
Author Name :