Week in Review: Telco challengers to the fore
By Karamjit Singh July 1, 2016
YES benefits from having an investor which has long term view
Pampered startups will get no love from 'serious tech news' sites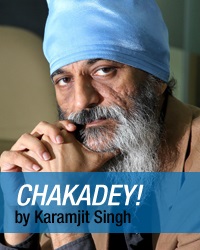 WHILE in Singapore, its well-known telco disruptor MyRepublic is reported to be in funding trouble (which it denies), in Malaysia, YTL Communications Sdn Bhd chief executive officer Wing K. Lee is probably counting his blessings that his funders have an infrastructure background.

When you come from that background, "it's in your DNA to think long-term," he says.

Long-term thinking is something the Yeoh family of the YTL group are very familiar with, as an international utilities company. In fact, one YTL company in Australia has a 200-year power transmission agreement!

In light of that, the five-year-plus journey of its sole telco business, under the YES brand, to become a full-service telco, is probably seen by them as very short term, but which likely would have been killed off by any other investor.

Having already invested between US$606 million and US$728 million (RM2.5 billion and RM3 billion) in its LTE network with Voice-over-LTE (Volte) capability, YES is finally able to compete against the incumbent telcos as a full-fledged telco.

You just have to admire the Yeoh family belief, not of the telco business, but in their confidence that they can take on – and beat – the incumbents, all multibillion-ringgit businesses and all fierce and battle-hardened competitors.

One thing is for sure, telco rates in Malaysia are going to come down even more now. And the telco wars have just escalated another notch. No quarter will be given, and none asked for.

Meanwhile, as we complete the first half of the year, the month of June has provided me with both my high point and a jaw-dropping moment.

Let me start with the jaw-drop moment first. This happened in the pampered media world of the startup. We were requested to remove an article on a startup we featured. No reason given. When we naturally declined and asked for the reason, our article had apparently cast them in poor light with points "taken out of context."

They believe that "any information not in line with our message" puts their fundraising at risk as it can be misconstrued. They were quite helpful, I have to say, even offering their team to make edits!

It just got worse after that and left me wondering what planet some startups live on, and what's in the air they breathe!

At Digital News Asia (DNA), we only serve the interest of our readers. Nobody is going to read DNA if we run articles only after they have been 'approved' by the company covered.

And by the way, this only seems to happen with startups; we do not have any problems with any other vertical we cover.

And this leads me to my personal high point: Just before my four-minute exclusive with Sigve Brekke, group president of Telenor, on June 1, he asked how DNA was doing. I shared our May readership and pageview figures with him, which he described as "not bad."

When I told him that I felt they were quite low for a news portal, he paused and said something I thought was quite beautiful. "I think there is space for serious tech news."

Thank you Sigve, and you dear reader, for believing in us and our editorial integrity. And I know I don't have to reassure you that any startup story we run, has not been and will never be 'approved' by the startup before publication.

Have a restful weekend and productive week after, and for those of you taking most of next week off for Hari Raya, here's wishing you a Selamat Hari Raya!

Editor's Picks:

YES is back in the race, first to launch VoLTE

A second chance for YTL Comms, but how successful will it be?

Ideate Media out to fill a 'huge gaping hole,' with the help of Douglas Adams

China's angels swooping down on Indonesia's startup space

Transforming a giant: SAP's journey through digital disruption

StanChart to invest US$30mil in its Malaysian-based global tech hub

Review: STOM Spectrum i100, cheap and useful


Previous Instalments:
Week in Review: SEA e-commerce claims another high-profile victim

Week in Review: More moolah for SEA startups, and Digerati50 2.0 is up!

Week in Review: Should the CEO be a chief pivoting officer?
Week in Review: Adapting to the digital reality

Week in Review: Satya woos geeks in SEA

For more technology news and the latest updates, follow us on Twitter, LinkedIn or Like us on Facebook.

Keyword(s) :
Author Name :