Week In Review: KakiTangan helps ECF gets its breakout moment in Malaysia
By Karamjit Singh September 30, 2016
Boost to Securities Commission's effort to encourage ECF, democratize finance
Cradle, Proficeo and CGP get their star performer for programme's 3rd cohort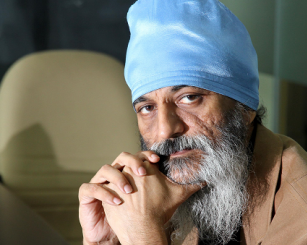 ANYTIME you are introducing a new product into the financial market and hope it gains traction, you always start with a public awareness and education campaign. That's the tried and tested manner. The other method, which you can hope/pray for is that your product secures a quick win, one that captures the imagination of the market and perfectly illustrates the value of that new product.

Well, Malaysia and the Securities Commission (SC) got the latter wish this week with the lightning success of cloud based human resource and payroll provider, Coastal Hectare Sdn Bhd in raising US$242,000 (RM1 million) in funding through equity crowd funding platform, PitchIn – in less than 24-hours.

The SC has been instrumental in supporting and introducing ECF as another platform of fund raising for promising small companies which don't have the financial track record demanded by the current capital market structures in raise money from the markets.

Malaysia was the first country in Asia-Facific to legislate ECF in 2015 with the SC describing the ECF framework as an important milestone for inclusivity in the Malaysian capital market, describing it as a component of SC's strategy to democratize finance.

The SC's intention is to encourage a new class of investors, albeit those with a minimum threshold of combined (husband-wife) income to start investing in promising companies instead of taking the traditional path of parking disposable income into property or the stock market.

Coastal offers it services through its portal KakiTangan.com which in Bahasa Malaysia means hands and feet. Its success certainly got the Malaysian ecosystem on its feet offering them a standing ovation. Among those applauding them also were the folks at Cradle Fund Sdn Bhd and Proficeo Sdn Bhd.

Cradle funds the highly succesful C-level intervention Coach & Grow Programme (CGP) which was created and is run by Proficeo. In terms of its financial and leadership impact, I consider the CGP to be the standout C-level programme in South-East Asia for small to medium sized tech and non-tech companies.

Coincidentally, CGP just finished its third intake so wait for DNA's update on how the current batch performed. And of course, Effon Khoo, the quiet, self-effacing founder of KakiTangan, as part of its third intake, has just given Cradle and CGP its star performer.
Khoo's funding success clearly paves the way for more startups and small and medium enterprises (SMEs) to study closely what KakiTangan and Khoo did right. And lest I create the impression that raising money through ECF will become easier now thanks to KakiTangan, do note that one big advantage Khoo had was that he already had a product being used by customers and that is why most of his 35 investors were existing customers.

These were not investors who just came across his campaign on PitchIn, read the relevant promotional material and decided to invest!

Still, records are meant to be broken and I am now curious to see who hits their RM1 million funding in less than 12-hours! And honestly, with rising interest among a new group of emerging investors, call them angels who are outside of the structured angel communities being created through the likes of MBAN, I think we can hit this target. Do you?

FInally, do check out our lineup of top Editor's Pick stories for the week including what seasoned investors in Indonesia say about the coming e-hailing battle royale between Go-Jek, Grab and Uber, that will reshape the country's transportation sector.

Have a restful weekend and a productive week after.
Editors Picks:

Uber fields deaf drivers with new app update
KWAP's yield search ends with taxi wait
HerPortal.co targets women, employers offering flexible hours
KakiTangan raises RM1mil from pitchIN in record time of less than 24 hours
Streamline Studios: A videogame industry success story
Microsoft and Adobe announce cloud pact
Battle royale for Indonesia, experts predict
Keyword(s) :
Author Name :