Week in Review: Plugging gaps on road to Vision 2020
By Karamjit Singh January 9, 2015
MDV has US$57m financing facility to help high-tech firms
Mavcap's ECM Straits Fund makes second investment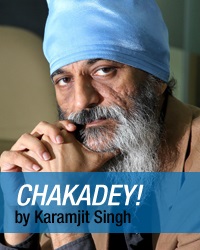 WITH Malaysia five years away from 2020, the target of reaching developed nation status as laid out by its Vision 2020 goal will increasingly dominate and influence the plans and execution of various government agencies.

One of them is Malaysia Debt Ventures Bhd (MDV), whose chief executive officer Zubir Ansori Yahaya says the existing gap in the Government's portfolio when it comes to supporting the various industries was the primary driver for its latest strategy in allocating RM200 million (US$57 million) to financing support for high-tech deals.

Note that this is not a fund. MDV, as a debt venture company, provides project financing. The RM200 million is being set aside to help finance high-tech projects because the route to obtaining financing from private banks is still not open in Malaysia.

To Zubir, looking specifically for gaps in the funding ecosystem and then filling them is important because he believes the ecosystem cannot afford to have any gaps if the nation is to achieve its Vision 2020 target.

Another initiative to fill a gap was announced last year in April and this involves venture funding. It was an agreement between Malaysia Venture Capital Management Bhd (Mavcap) and Silicon Valley-based private equity fund Elixir Capital Management to launch the ECM Straits Fund, targeting growth equity investment opportunities to help companies in the region scale.

The fund, which has a commitment of US$50 million with a target of US$150 million, represents the first of Mavcap's third Outsourced Partners Programme (OSP3).

The gap it was addressing here was not funding per se, but the type of funding – specifically, the lack of growth equity funds in Asia. What's interesting about this ECM Straits Fund is that it does not just target Malaysian companies but also any company that has the opportunity to expand into Asia, using Malaysia as its regional hub.

It has made two investments already, the first a US company and just this week, an e-commerce company from Turkey.

There is a two-fold benefit to Mavcap, which is the cornerstone investor in the ECM Straits Fund, having invested RM80 million (US$22.4 million). It can enjoy higher exits when these companies exit due to their Asian operations, while the companies will be creating jobs and other opportunities in Malaysia. And that helps the country towards Vision 2020 too.

And, of course I am curious to know when the Turkish company will expand to Malaysia with its baby and mother products!

Finally, this week's most read story was Speculation mounts after Sharil's abrupt exit as MCMC head.

Editor's Picks:

2014 in Review: A look at 'Digerati50' stocks

2014 in Review: Thailand's startup scene

Speculation mounts after Sharil's abrupt exit as MCMC head

IIPL's strategic approach to accelerating the ecosystem

Enterprise mobile security still lagging: Experts

Leadership revamp at Microsoft Malaysia

Linguistics, technology and protecting your data


Previous Instalments:

Week in Review: Ecosystem cogs moving into gear

Week in Review: Malaysian ecosystem still reliant on govt

Week in Review: 'Tis not the season to be jolly

Week in Review: Startups need to broaden their horizons

Week in Review: Does Anthony Tan have the chops to win the war?


For more technology news and the latest updates, follow us on Twitter, LinkedIn or Like us on Facebook.
Keyword(s) :
Author Name :