Week in Review: It's all happening in the telco space
By Karamjit Singh May 16, 2014
Acquisitions, CEO changes and 'battles'
Regulator MCMC getting in on the action too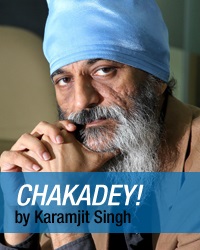 IT is a particularly exciting time in the telco space in Malaysia today with leadership changes, a recent acquisition, challenges and battles being fought over market share, share of mind and the all-important share of wallet.

DiGi.com Bhd has just announced a new CEO to take charge from Aug 1 onwards. While you can bet he will be on board before that date, when he does officially take over, Lars-Ake Norling, a Swede, will be the third new CEO among the four top mobile telcos in the country, joining his fellow Scandinavian Morten Lundal, a Norwegian, who took over at Maxis Bhd in September, 2013 and Singaporean Wong Heang Tuck, who took over at U Mobile Sdn Bhd this April.
[Corrected: Lars-Ake was incorrectly identified as a Norwegian in the earlier version.]

Celcom Axiata Bhd's Shazalli Ramly, with his immaculately groomed coiffure, is now the veteran leader in the mobile space here.

Incidentally, it was Shazalli who predicted that 2014 would be the 'Year of Battles' among the telcos.

Actually, every year is a battle between them but for Shazalli to highlight this tells us that the competition is going to get even more intense from this year onwards. – especially with the looming shadow of Telekom Malaysia Bhd (TM), the fixed-line incumbent, throwing its hat into the ring and about to challenge the mobile players in the LTE (Long-Term Evolution) space.

As it is, the mobile players have already been challenging TM by offering fixed broadband through its high-speed broadband network that was partly built out with taxpayer funding to the tune of US$743 million (RM2.4 billion).
TM's springboard of course has been via its majority acquisition of Packet One Networks Sdn Bhd (P1) in March.

The pressure is on the players to be innovative, aggressive, challenge their own assumptions and be nimble.

Interestingly, at Norway's Telenor, DiGi's parent company, there is a belief that the leadership at its various telcos has to change every four years as it feels that innovation and ideation slows down if one spends more than four years in a CEO position in any one market. DiGi's current CEO, Henrik Clausen, has been on the job four years now, since May 2010.
[Correction: An earlier version had Telenor as being from Sweden.]

Everybody is coming in to take the other's market. It is a no holds barred, no quarter given contest which means there is even more pressure on the industry regulator the Malaysian Communications and Multimedia Commission (MCMC) to keep an eagle eye on the market to ensure consumer interests are protected.

Earlier this week, MCMC issued fines totalling US$371,000 (RM1.2 million) to Celcom, DiGi, Maxis and U Mobile for poor quality services. In this case, it was specifically for dropped calls – something all of us have experienced.
The regulator will definitely have to be on the ball, but it also relies on we consumers to alert it to operator shortcomings. In fact, if you read the MCMC story, you will note that it cites rising consumer complaints as the basis for its action.

So, while Malaysia does have a strong mobile telco ecosystem, we consumers must hold operators to higher standards. Don't wait to take action, either by switching operators – as one executive told me she did after putting up with her first mobile operator for nine years! – or by choosing to only complain over your glass of teh tarik!

Demand more from them, especially with mega trends such as the Internet of Things about to hit our shores too, where everything will be connected and talking to each other. Do we even want to contemplate poor connectivity, poor speeds or poor service then?

Especially in view of the fact that Malaysia is about to craft a national IoT strategy with efforts to come up with a blueprint that will ensure everything comes together in a seamless manner.

Finally, this week's most popular article was 'Mobilising' the Malaysian rental market with myRent.

Editor's Picks:
Cyberview, IRDA work together to break silo mode

'Mobilising' the Malaysian rental market with myRent

Generous Maxis dividends may not be sustainable: Analysts

Pikom to better serve its members

Sonus Networks growth to be driven by mobile Internet, acquisition

Entrepreneur-backed Monk's Hill Ventures debuts with US$80mil fund

Previous Instalments:

Week in Review: Why we should applaud Zafrul Noordin

Week in Review: Yet another bid to help SMEs, using IP

Week in Review: Diversity our strength, contradiction our weakness

Week in Review: MaGIC will enrich our ecosystem

Week in Review: A home run missed by GrabTaxi


For more technology news and the latest updates, follow us on Twitter, LinkedIn or Like us on Facebook.
Keyword(s) :
Author Name :