Week in Review: iMoney inspires the ecosystem
By Karamjit Singh September 26, 2014
Raises US$4mil while getting strong Australian partner for SEA push
Success of under cofounder Lee Ching Wei resonates with startups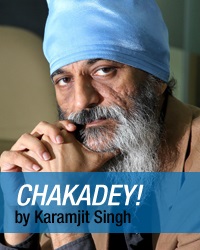 NEXT to GrabTaxi, the Malaysian-founded and Malaysian-owned taxi-booking startup that has since set up headquarters in Singapore, iMoney has now given the Malaysian ecosystem its second jolt of self-belief and inspiration within four months.

It was at the end of May that GrabTaxi (known as MyTeksi in Malaysia) announced a US$15-million Series B round that had an electrifying impact on ecosystem players in Malaysia.

On Sept 25, iMoney cofounder and group chief executive officer Lee Ching Wei announced that it had raised US$4 million (RM13 million) from ASX-listed iSelect, Australia's leading online financial comparison service.

Incidentally, both iMoney and GrabTaxi launched within eight months of each other – GrabTaxi in September 2011 and iMoney in April 2012.

In fact, when I spoke to Lee back in June 2012, he declared his intentions to build iMoney into the leading personal finance comparison site in South-East Asia within five years. Watch the video that comes along with that interview.

Today, just over two years later, he already claims iMoney has the leading financial comparison sites in Malaysia, Indonesia and the Philippines.

Having raised US$4 million by selling a 20.1% stake in his company, he tells me: "It's game on – we're in pole position, and with this funding, plus an awesome partner, we can cause some serious damage in this region."

And despite being one of the hardest working entrepreneurs around, Lee plans to 'chill' with a celebration for the team. "They fully deserve it. I could not have got here without their great contribution," he says.

After that brief interlude however, he plans to throw himself back to the grind, "working to try and get more coverage" before fulfilling the new target of tripling regional traffic by next year.

Matt Chandran, founder and CEO of the InfoValley Group of Companies, would describe this as "having full devotion to the cause." Those who read about or attended the Sept 24 DNA-TeAM Disrupt panel discussion would know what this means.

While I made mention on the DNA segment on BFM Radio's Tech Talk show on Sept 25 that the three chief executive officers on our Disrupt panel were all seasoned corporate warriors before their entrepreneurial journeys – and were therefore better equipped for the journey – Lee had just a few short years of corporate experience before his jump into the startup world, and is under 30 years of age.

This is generally the profile of most of those going through their startup journey now.

That is why I feel that his success will resonate more within the ecosystem and give greater confidence and self-belief to those who are still contemplating making the leap but are afraid. Now, they too will believe.

I also like the fact that the investor is an Australian company. In July, Catcha Group announced that Australia's REA Group had acquired a 17.22% stake in its portfolio company iProperty Group for US$100 million.

This coupled with the impending exit of Mark Chang from JobStreet.com once it is bought out by SEEK Ltd of Australia, clearly shows that Malaysian tech companies, especially the Internet-based ones, are firmly on the radar of Aussie investors. A new path to exit has been created.

Meanwhile, an exit is the last thing on the mind of Lee as he sets his eyes firmly on being the top personal finance comparison site across South-East Asia.

With a nice war chest and strong partner, he can squarely take on any competitor, even Nova Founders Capital, which last week secured a US$50-million (RM163 million) investment out of Hong Kong, which will be used to build and develop financial technology businesses in high-growth markets.

Who will bet against him achieving it now?

Editor's Picks:

US$4mil 'richer,' iMoney now ready for next phase

Investor confidence critical for equity crowdfunding: SC chairman

Disrupt: Entrepreneurship a brutal journey indeed

From marriage to motherhood, a startup aims to do it all

Cybercrime: Malaysia not lagging but needs to level up

Microsoft making the right moves, but is it enough?

Hedging its bets, VMware embraces brave new IT world


Previous Instalments:

Week in Review: Message behind Nova Founders' fundraising

Week in Review: The entrepreneur's journey and MaGIC

Week in Review: Leveraging public funds to raise private money

Week in Review: Competition and mitigation strategies

Week in Review: No more love


For more technology news and the latest updates, follow us on Twitter, LinkedIn or Like us on Facebook.
Keyword(s) :
Author Name :